Peruvian Adventure Tours (And Other Things in Cusco) If you're looking for things to do in Cusco, Peru, then look no further! Click here for Peruvian adventure tours and other things you can do while on your trip.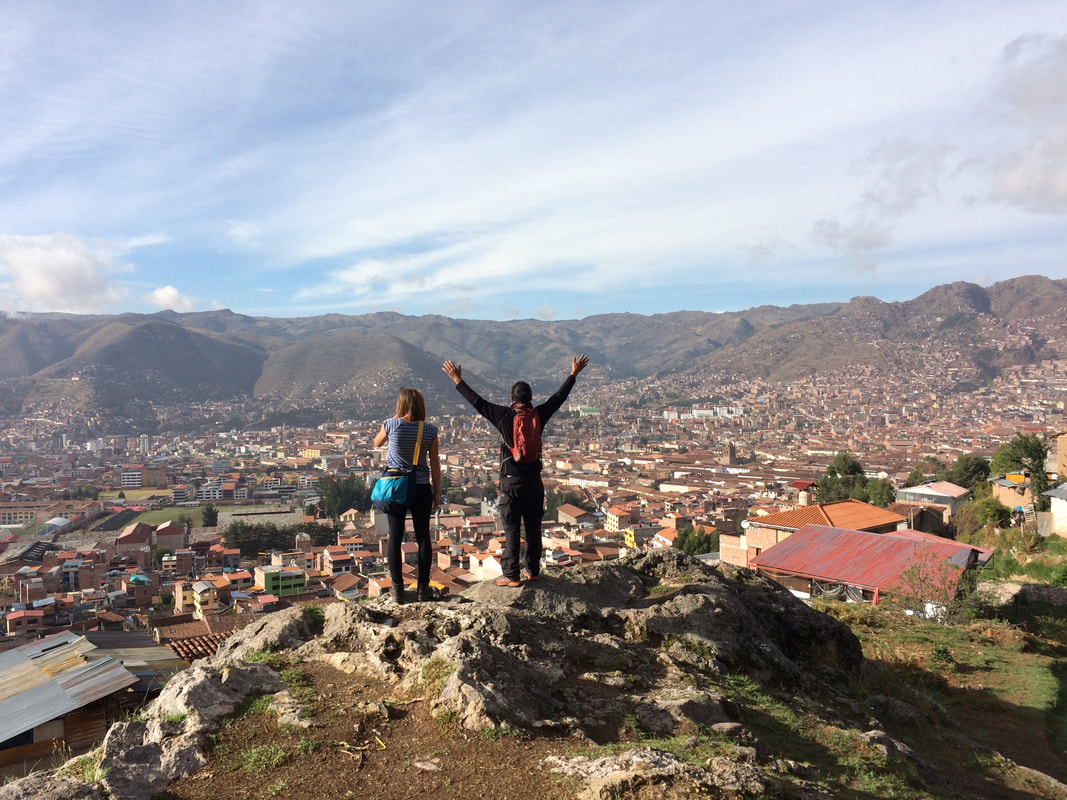 Cusco is a golden city full of architectural and artisan delights. Its rich Inca history will stagger you.
Of course, when you're thinking about Cusco, you must be considering Machu Pichu. If you're ready for the best in eco-friendly Peruvian adventure tours, Evolution Treks will take you there. 
Not only will we make sure your bags are packed for the best hike your life, we'll take care of you from the time you land in Peru until the day we must all say goodbye.
Here are a couple must-see stops during your time in and around Cusco.
Start in the Plaza de Armas. As the focal point in Cusco, Plaza de Armas will captivate you. This section of town was built for ancient Inca festivals and ceremonies. You'll literally be standing on what was once considered holy ground.
When the Spanish conquered Cusco in the early 1550's, they built two churches to bookmark the square. 
You'd think the smaller Church of La Compañía wouldn't be able to hold a candle beside its towering neighbor, La Catedral, but it does. 
As you visit these churches, make sure you also spend some time dipping in and out of the local shops.
Step Inside La Catedral. La Catedral's construction began when the Spanish settled in Cusco. Its baroque features include gold and silver ceilings and altars. Christian and Andean life blend like silk within these walls. 
There's so much rich history intertwined here, it's worth seeking out a tour guide to tell you all about it. 
Head Toward Hatunruniyoq Street. From the Plaza de Armas, you're going to want to head on over to a little artisan village called San Blas. The best way to get there is via Hatunruniyoq Street.
This narrow street dances along the feet of two stone walls built by the Inca themselves. You'll be stunned when you notice that the stones are laid with such perfection, you can't even slip a piece of paper between the rocks!
Visit San Blas. The shops in Plaza de Armas will begin a cultural shopping spree you won't regret. The best way to continue that spree is in San Blas.
San Blas is home to countless craft shops. Becuase artisans abound in this corner of Cusco, it's one of the most picturesque spots. Pick up a piece of jewelry here or a colorful blanket woven from genuine alpaca wool.
It'll be fun for you to keep in mind that the narrow San Blas streets you'll walk along sit atop ancient Inca foundations. 
Shop in San Pedro Mercado. On the last leg of your shopping tour, take a peek inside San Pedro Mercado and feast your eyes on delicious, locally grown produce and more. This is about an eight-minute walk from the Plaza de Armas. 
Prices are as low as $0.25. The flavor you'll find when you bite into a mango will surpass any other fruit you've ever snacked on. Don't forget to indulge in some locally made juice!
Make Some New Friends at Santuario Animal de Cochahuasi. This is an animal sanctuary dedicated to the rescue of mistreated animals who once faced the risk of poaching or trafficking by evil animal hunters. 
Snuggle up to some llamas and alpacas, and bask in the glory of the flight of a condor.
Admission here is minimal and all the workers are volunteers. This is all about saving the animals and well worth the visit.
The Ultimate in Peruvian Adventure Tours: The Inca Trail. Challenge yourself with our eco-friendly hike along the Inca Trail. This four-day, 26.5-mile hike will create memories to last a lifetime.
During our hike, you'll experience the final stretch of the Sacred Valley, revel in local flora and fauna, gaze upon local villages, and wonder at all the wildlife – including cute little prairie dogs, Andean fox, and more.
The porters that work with us to carry your gear will contain packs full of the best camping food you'll ever delight in. We cater to all your dietary needs.
Likewise, our state of the art camping gear will guarantee the epitome of comfort as you rest your tired feet each evening.
Soak in the Lost City of Machu Picchu. The story behind Machu Picchu is enough to give you goosebumps. This site was one of two things: either a royal Inca estate or a sacred religious site. 
When the Incas were all but wiped out by Spanish invaders in the mid-1500s, Machu Picchu was either lost or forgotten.
In 1911, an American archeologist by the name of Hiram Bingham literally stumbled upon it. What was once a secret to local peasants has now become one of the top tourist destinations in the world.
The haunting chills that will embrace you as you stroll through this citadel are well worth the preparation and planning you put into your Peruvian adventure tours. 
Stroll Through Sacsayhuamán. Machu Picchu often overshadows Sacsayhuamán. Don't let that happen during your stay in Cusco!
On one of your free days, make sure you visit this ancient Inca fortress. It serves up splendid views of Cusco.
Throughout your Peruvian adventure tours, you're going to wonder how in the world men could've created these sites with little more than rudimentary tools and their bare hands.
Eat!
Make sure you venture out into the local restaurants and dine on a couple traditional meals. If you've received a good recommendation from us or your hotel, savor some of our local delicacies.
At a minimum, you must sip on some refreshing chica morada. It's a corn-based drink that we think you'll like!
Evolution Treks Peru runs spotless, ethical, sustainable, and eco-friendly Peruvian adventure tours. We'll take you places you've never gone before and tell you tales you'll hear nowhere else.
With tremendous respect for our land and culture, we can't wait to share it all with you. Rest assured, your safety is our number one priority.
Please, e-mail or call us at (510) 943-7497 so we can start planning your Peruvian adventure tours today!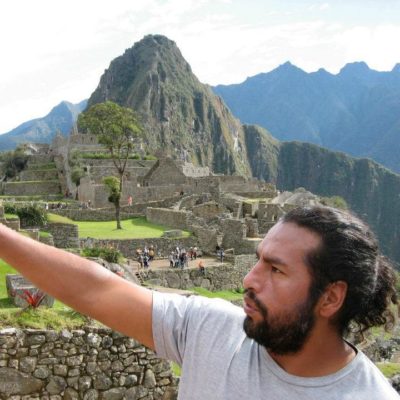 Miguel is a professional tour guide from Cusco, Peru, with almost 20 years of experience leading tours and a deep knowledge of Peru's cultural and ecological diversity. He is also an advocate of ecotourism and cultural sensitivity and has lectured on these topics in the US and Europe. He co-founded Evolution Treks Peru, a worker-owned travel company based in Cusco.