Are you thinking of planning a trip to visit Machu Picchu?
Don't miss out on these essential tips and the complete guide to your Machu Picchu day tour.
A Machu Picchu day tour is a dream getaway for many. As one of the most well-known tourist attractions in the world, Machu Picchu receives 2000 visitors per shift  each day to help preserve its ancient structures.
If you're fortunate enough to check this stunning site off your bucket list, you should plan your trip carefully.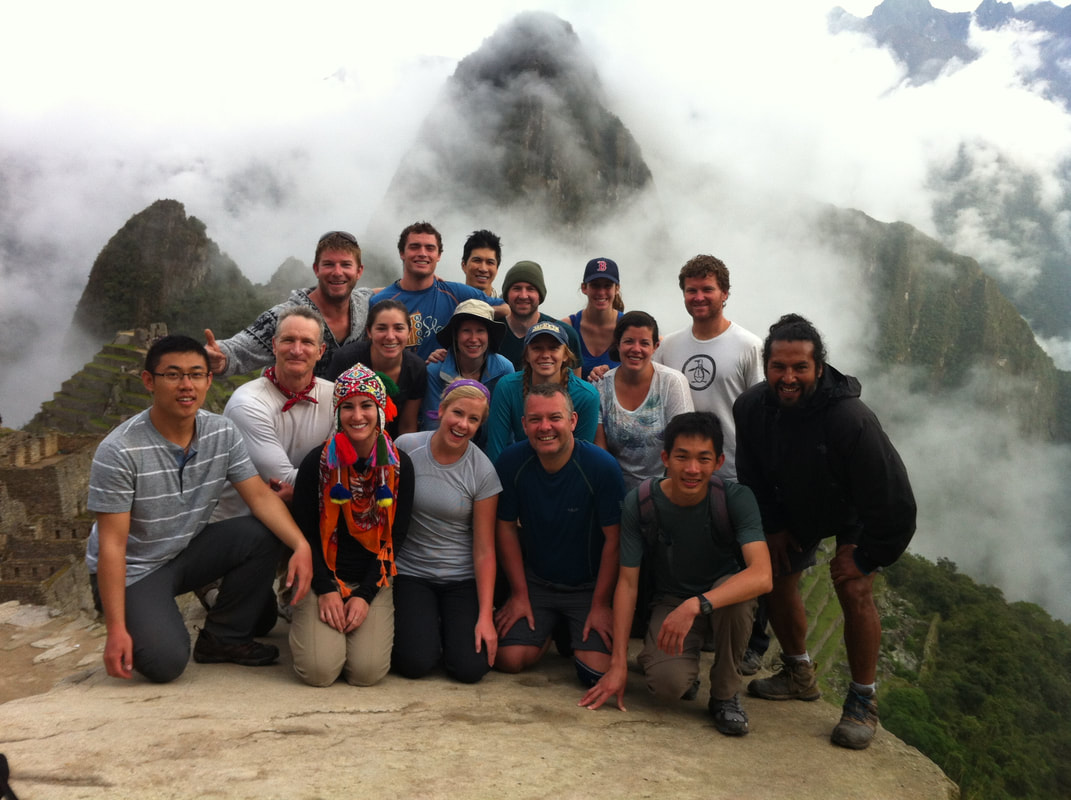 Top ten Tips for Planning a Machu Picchu Day Tour
Book Your Trip Early
If you are planning to hike, know that only 500 permits for the Inca Trail Trek 2018 are granted each day — and those slots fill up quickly. It's recommended you book your permit about four to five months in advance.
Permits are available year-round with the exception of February. During this time, the trail undergoes maintenance to ensure visitors' safety. The ideal times to visit Machu Picchu are April/May or September/October. This helps you avoid the summer crowds of June, July, and August.
Plan Your Transportation.
You can fly into Lima or Cusco, though Lima will add an extra leg of traveling. Most tours for Machu Pichu tours go through Cusco, so try to book your terminal flight here.
Discover Your Best Chance  to Gain Entry.
Once you reach the site, you'll need a pass to gain entry. You should buy your pass well before your trip.
Your best chance to gain entry is by booking a guided Machu Picchu day tour. 
Start Your Journey Early
If you start early enough, you might be lucky to catch a beautiful sunrise over the Andes Mountains. 
To get an early start, book your stay in Aguas Calientes. This tiny town is located in the bottom of the valley adjacent to Machu Picchu. It's the main entrance to the Inca Citadel.
If you can't stay overnight in Aguas Calientes, you can book a room in Ollantaytambo  and catch an early morning train to the town. It won't give you as early a start as staying in Aguas Calientes, but the train ride is a remarkable experience in itself.
Learn How to Get to Machu Picchu. 
You can get to Machu Picchu in a couple of different ways.
You can catch a bus that offers a direct route from Aguas Calientes to Machu Picchu. This is about a 25-minute ride. However, make sure you get in line early. Lines can start forming as early as 4:00 am during peak season.
If you prefer to take your time and enjoy the views, consider hiking the distance. It usually takes around 40 minutes, depending on your speed and stamina. The views alone are well worth the effort.
Plan Your Day on Machu Picchu.
You might be surprised to know that Machu Picchu offers more than photo ops with ancient ruins. 
Visitors can enjoy a two-hour guided tour of the Inca Citadel and learn more about the rich history of the site. The tour should leave you with some extra time to spend at the site for photos, relaxation, or four different hikes.
Huaynapicchu (or Huayna Picchu) This hike is quite popular among visitors to Machu Picchu. The number of visitors is limited to 400 per day, so tickets should be booked in advance to guarantee you a spot. Entry times for this hike are 9-10 am and 10-11 am.
On this hike, you'll climb 1,500 steep steps, commonly referred to as the Stairs of Death. It usually takes about 45 minutes for the trip up and can prove challenging for even seasoned hikers in good physical condition.
Montana Machu Picchu  or Machu Picchu Mountain. If you are facing Machu Picchu, Montana Picchu Mountain is the mountain behind you. Similar to Huayna Picchu, this hike requires you to buy your tickets in advance, as the number of daily visitors is limited. 
The hike to the summit takes about an hour and can be challenging for hikers of all skill levels. This mountain is higher than Huayna Picchu, and there's a greater chance of fog at the top.
Sungate (or Inti Punku).This hike takes you to the same height at Huayna Picchu, but without as many challenges. On this hike, you'll enter through the Sungate, the same gate the Incas traveled through when they followed the trail from Cusco.
You won't need to purchase tickets to this one, which makes it the most budget-friendly of the four hikes. The hike usually takes about 50 minutes round trip – 30 up and 20 back – plus the amount of time you spend at the summit.
Inca Bridge.   Referred to as Machu Picchu's hidden gem, this small bridge offers a 15-minute walk along the slopes of Machu Picchu. It's a short hike, but it's not without its dangers.
As with Sungate, entry to Inca Bridge is free and does not require you to reserve a spot in advance.
It might be worthwhile to seek out an all-inclusive tour that grants you access to the ruins, hikes, transportation, and lodging. But before you book, make sure you're getting a good deal.
Do this by adding up the individual prices of each item and comparing that cost with the cost of the all-inclusive price.
Pack Well for your Machu Picchu Day Trip.   Journeying to a remote area like Machu Picchu means you'll need to get creative in packing for your trip.
Consider what you'll be doing on your Machu Picchu day trip. If you aren't planning to hike, you won't need to bring as much as someone who is.
Regardless of what you're doing, keep in mind you'll have to carry everything you bring with you. Excess bulk could prevent you from enjoying your experience. So, make sure you carry only what's necessary for your Machu Picchu day trip.
As a general rule, you should plan on bringing the following:
Hiking shoes

Comfortable clothes

Rain jacket

Camera

Water

Sunglasses

Snacks

Hat

Sunscreen

Medicine (in case of altitude sickness)
You can place these items in a backpack to keep with you. Or, if you prefer, there's a storage place at Machu Picchu  and in Aguas Calientes where you can safely leave your belongings while you enjoy the site.
Additional Tips for a Memorable Machu Picchu Day Tour. To help you get the most from your Machu Picchu day trip, remember to charge your cell phone and other electronics completely before you go.
Also, use the restroom before you enter the site, as there are none once you enter. However, if you get hungry, you can buy snacks and water in Aguas Calientes or at the entrance to Machu Picchu.
What are you looking forward to about your Machu Picchu day tour? Let us know in the comments!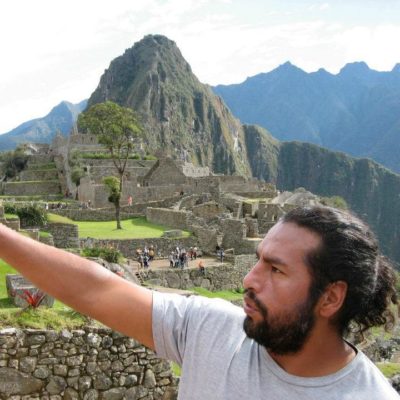 Miguel is a professional tour guide from Cusco, Peru, with almost 20 years of experience leading tours and a deep knowledge of Peru's cultural and ecological diversity. He is also an advocate of ecotourism and cultural sensitivity and has lectured on these topics in the US and Europe. He co-founded Evolution Treks Peru, a worker-owned travel company based in Cusco.