Exploring Peru through volunteering is a great way to experience the culture, make a difference in local communities and connect with locals. For those looking to explore Peru through volunteering, there are many options available in Cusco for you to choose from. From finding the right volunteer opportunity and preparing for your trip to enjoying Peruvian cuisine and making lasting connections – it's all possible when you decide to volunteer in Cusco. Prepare for an unforgettable journey that will give back as much as it takes away.
Why volunteer in Peru
Many volunteer opportunities are available, ranging from social work or a medical program to environmental conservation. Depending on what type of experience you're looking for, there is something for everyone.
Peru presents a great chance for volunteers aiming to make an advantageous difference in the world, with its need for social and environmental aid. Volunteering can also provide cultural immersion opportunities as you will live among locals and learn about their way of life firsthand. Language learning is another benefit of volunteering in Peru; if you want to pick up Spanish or Quechua, this could be your chance.
When searching for volunteer opportunities in Peru, finding the right one that suits your interests and goals is important. Research online or speak with local volunteer organizations to get an idea of what kind of projects they offer and how much time commitment they require. You should also consider any special skills or experiences that would be beneficial during your stay—for example; medical professionals might look into volunteering at a clinic or hospital, while experienced photographers might consider teaching classes at a community center.
When volunteering abroad, preparing for your trip is essential; start by getting all necessary vaccinations before leaving home (check with the Centers For Disease Control And Prevention website). Bring enough money and other supplies like sunscreen, insect repellent, comfortable clothing suitable for hot weather conditions, and rain protection gear, depending on where you stay (e.g., Cusco). Additionally, familiarize yourself with local customs, such as dress codes, before arriving – respect goes far.
Once settled into your new environment, it's time to make a difference. Whether helping out at schools teaching English lessons or providing medical care – whatever project you decide upon – ensure that all efforts are meaningful by actively engaging with those within the community who are benefiting from them directly. Connecting personally with locals through conversation helps break down language barriers and provides valuable insight into Peruvian culture, which can help create lasting memories beyond sightseeing tours.
No matter where one hails from, cuisine always brings us together – Peruvian fare is no exception. Sample traditional dishes like ceviche made with fresh seafood sourced off its coastlines, lomo saltado stir-fried beef accompanied by potatoes, quinoa salads brimming with flavor, and alpaca meat tacos. For the more adventurous palate, why not try a serving of cuy (roasted guinea pig marinated overnight) coupled with chili peppers? This indulgence provides travelers with much more than mere nourishment; it's an opportunity to savor unique flavors otherwise unknown.
Volunteering in Peru allows one to explore the country's culture and positively impact its people. By investing your energy, you can acquire priceless encounters that will remain with you for a considerable time – making it a profitable venture. The following heading explores how volunteering in Peru allows us to experience the local culture firsthand.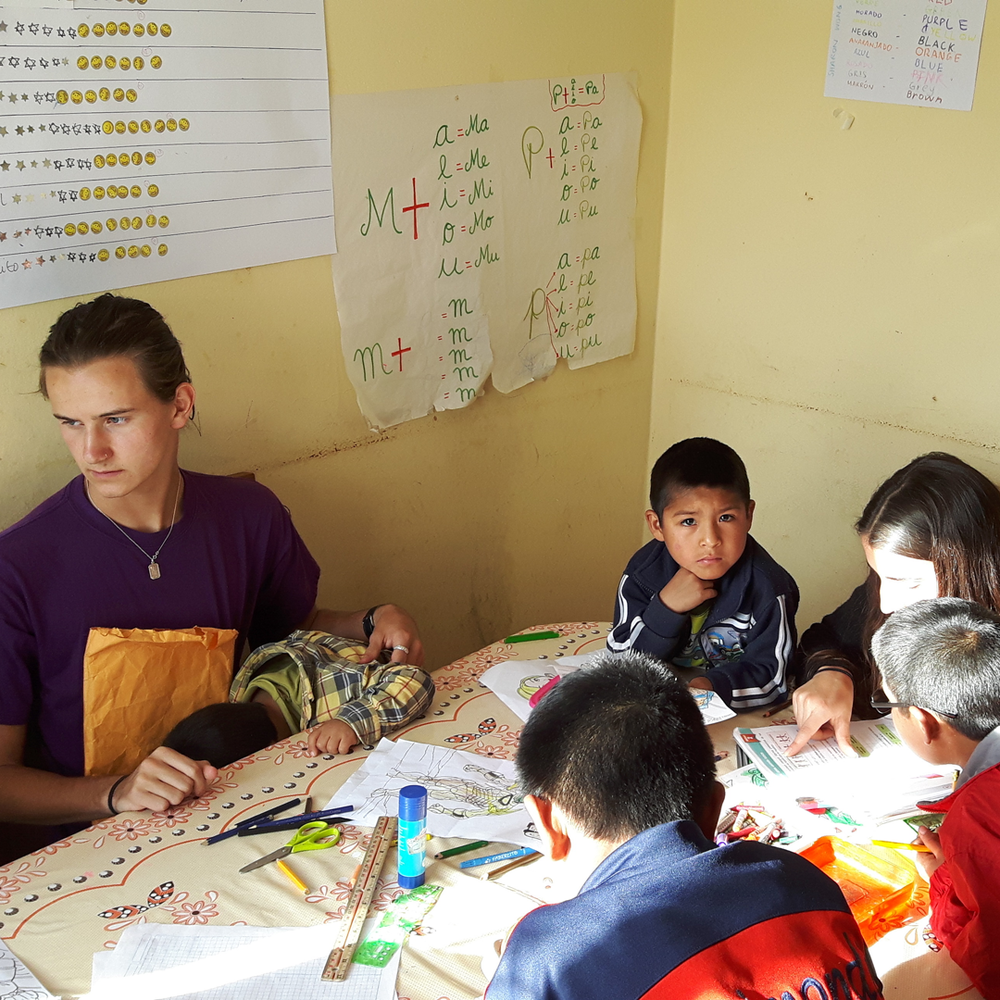 Explore Peru's Culture Through Volunteering
Experience Peru's diverse culture and assist its local communities by participating in volunteer programs from Machu Picchu to the Peruvian Andes. Whether you're looking for short-term or long-term volunteering opportunities, many organizations can help make your trip meaningful.
Love Volunteers offers a variety of projects throughout Peru, from various construction projects assisting with community development in rural areas to taking care of dogs at a shelter near Cusco. You can also work with Peruvian friends and family on their farms or teach English at local schools while learning about the country's rich history and culture firsthand.
Costa Rica Wildlife & Animal Care is another great option for those interested in wildlife conservation and animal care. This program takes volunteers deep into the jungle to learn about conservation efforts firsthand by helping protect endangered species such as jaguars, monkeys, sloths, toucans, macaws, and more. Plus, you'll get to practice your Spanish language skills while working alongside locals in some remote parts of Costa Rica.
If you're looking for something closer to home but still want an immersive cultural experience, then Women's Empowerment International has just what you need. They offer travel programs that take volunteers around small cities across Latin America, including Mexico City and Guatemala City, where they can assist women's empowerment initiatives through daily tasks like teaching classes or providing legal advice. It's an excellent opportunity to make a difference in people's lives while obtaining knowledge of varied cultures.
Finally, if none of these options appeal to you, consider volunteering with Home Country Friends, which helps connect volunteers from developed countries with families living in developing ones so they can exchange ideas and experiences. It is a beautiful opportunity for both parties involved. Regardless of your organization or project, volunteering abroad will be an unforgettable experience filled with cultural immersion and personal growth that will stay with you forever.
Exploring Peru's culture and learning about its inhabitants' practices can be a fantastic volunteer experience. With so many volunteer opportunities available, finding one that fits your skillset and interests best is important.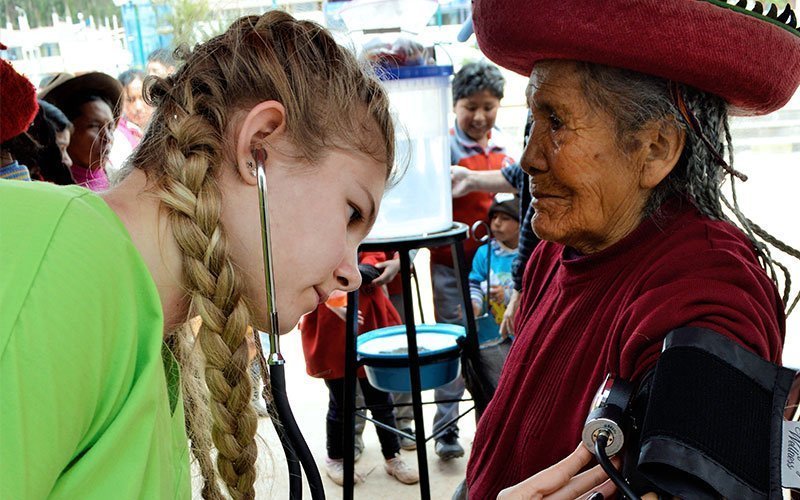 Find the Right Volunteer Opportunity
Finding the right volunteer opportunity in Peru can be a daunting task. Identifying an organization and project that fit your abilities and interests is vital to discovering the perfect volunteer opportunity in Peru.
When researching volunteer programs, look for ones with specific goals or projects related to your area of expertise. For example, if you're a doctor, look for medical-related volunteer programs; if you're an accountant, search for financial literacy initiatives; and so on. Ensure the volunteer program has definite aims and results so that you know what effect your work will have on the populace.
It is also important to consider how long the program lasts and its location within Peru. Many organizations offer short-term trips lasting only a few weeks, while others require longer commitments, such as six months or more. You should also consider whether there are language barriers since some parts of Peru speak Spanish while others use indigenous languages like Quechua or Aymara. If necessary, research language courses before departing so communication is fine when volunteering abroad in Peru.
When looking at potential locations for volunteering opportunities in the Cusco region of Peru, consider factors such as safety and access to resources like electricity and running water before committing to anything too quickly. Also, consider whether there will be any cultural differences between where you live now and where you would be working – this could affect how successful your experience is overall depending on how open-minded both parties involved are towards one another's beliefs/traditions, etcetera.
Finally, ensure the organization is reputable by reading reviews from previous volunteers online or asking around locally about past volunteers and their experiences with different programs available in the Cusco region of Peru. This way, you can ensure that whatever money spent goes directly towards helping those who need it most instead of being wasted away due to administrative costs associated with certain non-profits and charities.
Unearthing a suitable volunteer role in Peru may appear to be an overwhelming mission, yet you can uncover one that fits your desires with exploration and persistence. Before embarking on the journey, it is essential to plan to guarantee a positive volunteering experience adequately.
Prepare for Your Trip
Before you embark on your journey to Peru, taking the necessary steps to ensure that you are prepared for your trip is essential. Before setting off, acquire all the paperwork required for overseas travel, such as passports and visas mandated by Peru. It is also important to research safety protocols in Peru and familiarize yourself with local laws and customs before arriving. Ensure you have a clear plan for your trip to maximize your time in Peru.
Once these preparations are complete, look into volunteer programs available in Peru or other countries in Latin America. Love Volunteers offers many projects throughout Peru, including dog shelters, community development initiatives in small cities like Machu Picchu, Costa Rica, and Sacred Valley, and working with local schools or farmers. This type of volunteering will allow you to assist communities while learning about Peruvian culture from locals firsthand. You may even be able to pick up some Spanish skills during your stay.
For those interested in wildlife conservation or animal care, Jungle Conservation provides volunteer trips through its partnership with local organizations caring for animals in need across Latin America's jungles. In addition to helping conserve wildlife habitats worldwide, they also offer opportunities where volunteers can work directly with rescued animals living at their facilities within their host country's borders.
Studying the area and making necessary arrangements is vital to be ready for your journey.
Exploring the volunteering chances in Cusco, a gorgeous locale, is something to be examined.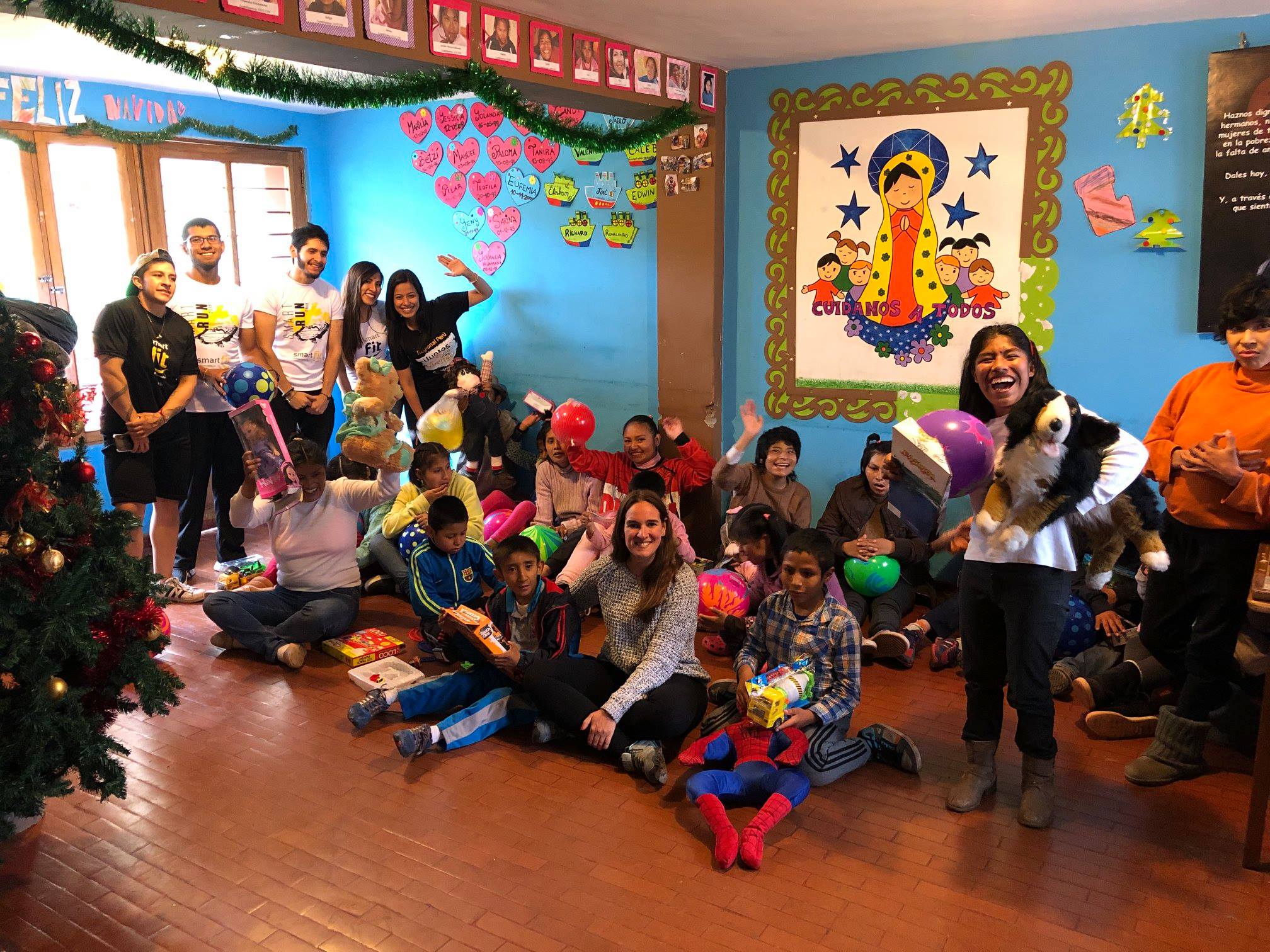 Volunteering opportunities in Cusco
Volunteering in Cusco, Peru, offers a remarkable chance to immerse oneself in the culture and have an effect. With its stunning landscapes, vibrant cities, and friendly locals, it's no wonder that Cusco has become a popular destination for travelers looking to volunteer abroad. Whether you're interested in social work, environmental protection, healthcare initiatives, or education projects abroad, plenty of volunteer projects are available for you.
Cusco offers numerous social volunteer programs for those wishing to make a difference in the lives of people living in poverty or facing other hardships, such as homelessness or domestic abuse. These can range from helping at soup kitchens and community centers to providing legal advice and support services for vulnerable individuals.
For those who care deeply about safeguarding the environment, Cusco offers a variety of environmental volunteer programs to participate in. You could get involved with beach clean-ups along the coastlines near Lima, plant trees on deforested hillsides, or even join research teams collecting data about endangered species like jaguars and macaws.
Volunteer in Healthcare Programs:
Healthcare volunteers play an important role in providing much-needed medical assistance throughout Peru. Volunteers can offer various medical services, from basic care to emotional support for those with chronic illnesses such as HIV/AIDS or cancer, as well as dental health programs in rural areas. Additionally, some organizations offer dental health volunteer programs in Peru, allowing volunteers to provide oral hygiene lessons for children living in rural areas without access to proper dental care facilities.
Volunteer in Education Programs:
Education is key to breaking cycles of poverty and improving the quality of life within communities across Peru. So if teaching is your thing, consider joining one of many educational volunteer programs operating throughout Cusco. From assisting teachers during classes at public schools all over town – including language instruction – to tutoring students after school hours, there are plenty of ways that aspiring educators can make a real difference here.
Volunteer in Animal Welfare Projects:
Animal lovers will find plenty of opportunities too. Several animal rescue centers in Peru accept international volunteers willing to help care for injured wildlife animals brought into their shelters each day. Whether they require feeding & bathing them, administering medicine, cleaning cages & enclosures, etc, volunteers may also join research teams monitoring wild animal populations outside protected reserves while learning more about conservation efforts being undertaken by local authorities & non-profits alike.
Volunteer in Disaster Relief Projects:
In addition, disaster relief volunteer programs operate all over Peru, offering aid following natural disasters like floods & earthquakes while helping rebuild homes destroyed by these events (amongst other activities). Volunteers should expect long days filled with hard labor but know that their efforts will go towards making positive changes within affected communities directly impacted by these tragedies…so don't forget your work gloves.
Don't forget to have fun and indulge in the diverse offerings of Peru, from savoring ceviche to attending concerts at Plaza San Francisco. Take time out between shifts to explore Peruvian cuisine (ceviche anyone?), visit ancient Incan ruins scattered around town, and participate in cultural activities like traditional music concerts held every weekend at Plaza San Francisco downtown. The possibilities seem endless when it comes down to enjoying everything this amazing city has going on 24/7.
Volunteering at Cusco allows you to immerse yourself in the culture, build meaningful relationships, and give back to local communities. Now let's explore how you can make a difference by volunteering in Peru.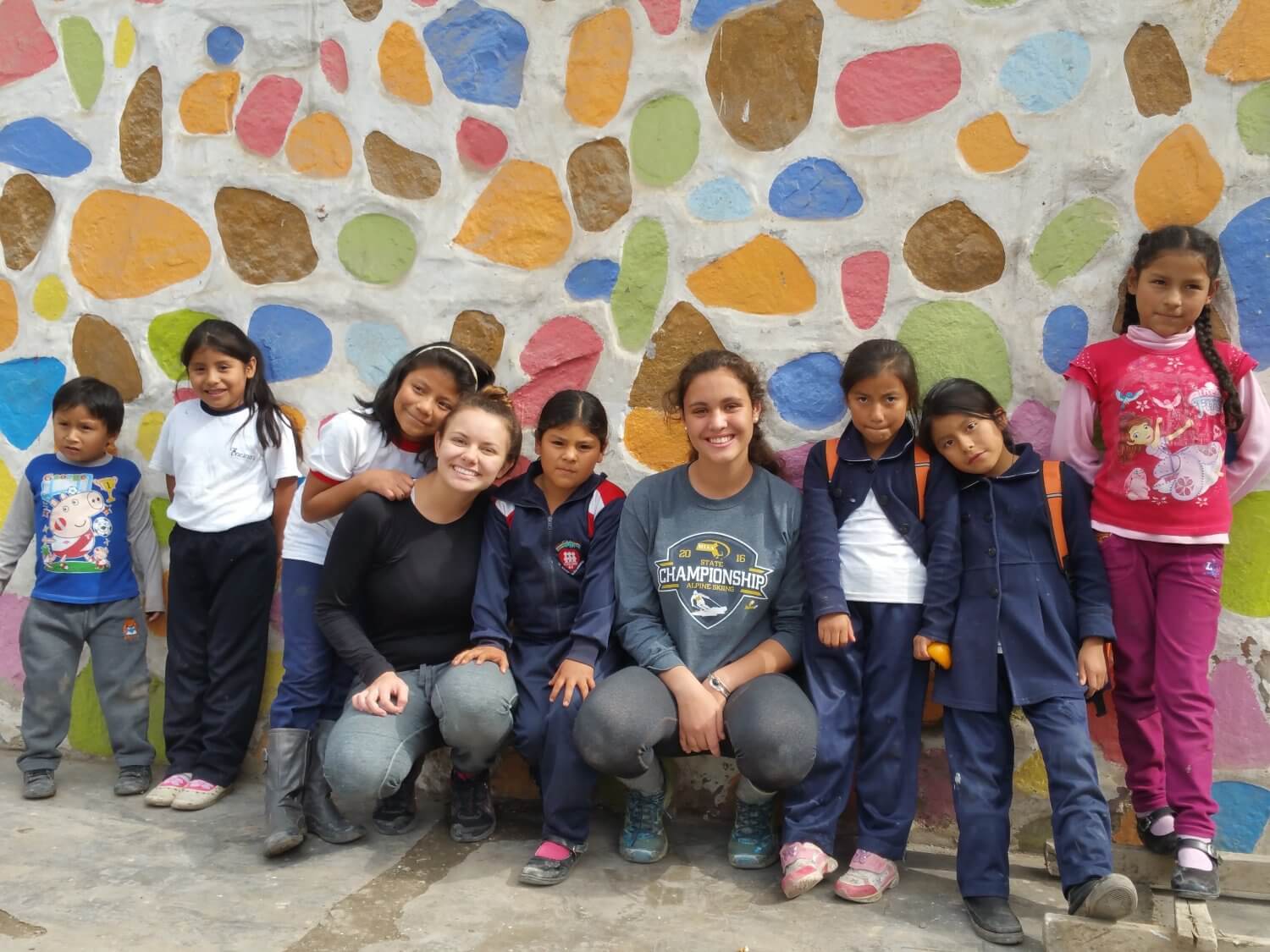 Make a Difference by participating in volunteer programs in Peru
Visiting Peru provides a unique opportunity to experience the culture, contribute positively, and gain meaningful connections. Opportunities to contribute abound, from temporary assignments to more permanent ones. You'll be able to connect with locals, learn about Peruvian history and culture, and even enjoy some delicious cuisine while impacting the community.
The first step in finding the right volunteer opportunity is researching the projects available. Many organizations offer short-term projects such as teaching English or helping out at local schools. Others have longer commitments, such as building homes or assisting with medical clinics. Some programs focus on environmental conservation, animal welfare, and other causes important to Peru's future. It's essential to locate a program that resonates with your passions so you can make the most of your journey.
Once you've identified an organization that meets your requirements, it's time to start planning for the journey. Ensure you research all necessary vaccinations required by law before entering Peru and any additional immunizations recommended by health professionals in case of illness or injury while abroad. Additionally, it's always wise to purchase travel insurance before departing from home to cover you financially if anything goes wrong during your stay overseas. Finally, read up on cultural norms like dress codes and etiquette when interacting with locals so everyone feels comfortable during interactions.
The rewards of contributing to Peru are boundless and will remain with you beyond the conclusion of your journey. Gaining knowledge of Peru's culture and traditions while also forging lasting relationships with its people can be a profoundly fulfilling experience.
Connect With Locals
Volunteering in Peru is a remarkable opportunity to discover the nation's culture, customs, and inhabitants. Connecting with locals is one of the best parts of volunteering abroad. By interacting with the inhabitants of Peru, you can gain a greater insight into their culture and customs.
Peruvians are very hospitable and courteous, eager to narrate their experiences. Whether teaching English classes or helping at a community center, you can make meaningful connections with locals during your volunteer trip.
One great way to connect with locals is by participating in cultural activities such as festivals or traditional dances. You'll have plenty of opportunities to observe these events in Peru; some may even be organized specifically for volunteers. Such activities allow you to gain insight into the culture, form meaningful connections, and create lasting memories.
Getting involved in local projects is another great way to connect with Peruvian communities. Take advantage of your volunteer organization's ongoing initiatives, like building homes or providing medical care. Not only will this help improve the lives of those around you, but it'll also allow you to build relationships with members from different cultures and backgrounds – something that's truly invaluable when traveling abroad.
Another wonderful way to connect with locals is by immersing yourself into everyday life in Peru – learning about its cuisine, exploring its markets, and discovering what makes each city unique; all provide amazing chances for interaction between volunteers and native Peruvians alike. Eating meals together or joining conversations over coffee are simple yet effective ways to get acquainted; if possible, try attending language exchange sessions so that both parties can benefit from exchanging knowledge on their respective languages & cultures simultaneously.
Ultimately, don't overlook social media's power–virtual networking can be just as effective as in-person. Platforms like Facebook and Instagram offer fantastic opportunities for travelers and bloggers alike (your target audience) seeking advice from natives on where they should visit next or simply looking for tips on how best to explore each region within Peru itself. Follow pages dedicated solely towards promoting tourism here, too, so that no matter where your journey takes place, there's always someone nearby willing to lend support whenever needed (it helps if they speak Spanish).
Interacting with the inhabitants of Peru is an incredible opportunity to comprehend the culture and norms of this spectacular nation. Enjoying some traditional Peruvian cuisine can further immerse yourself in the local lifestyle.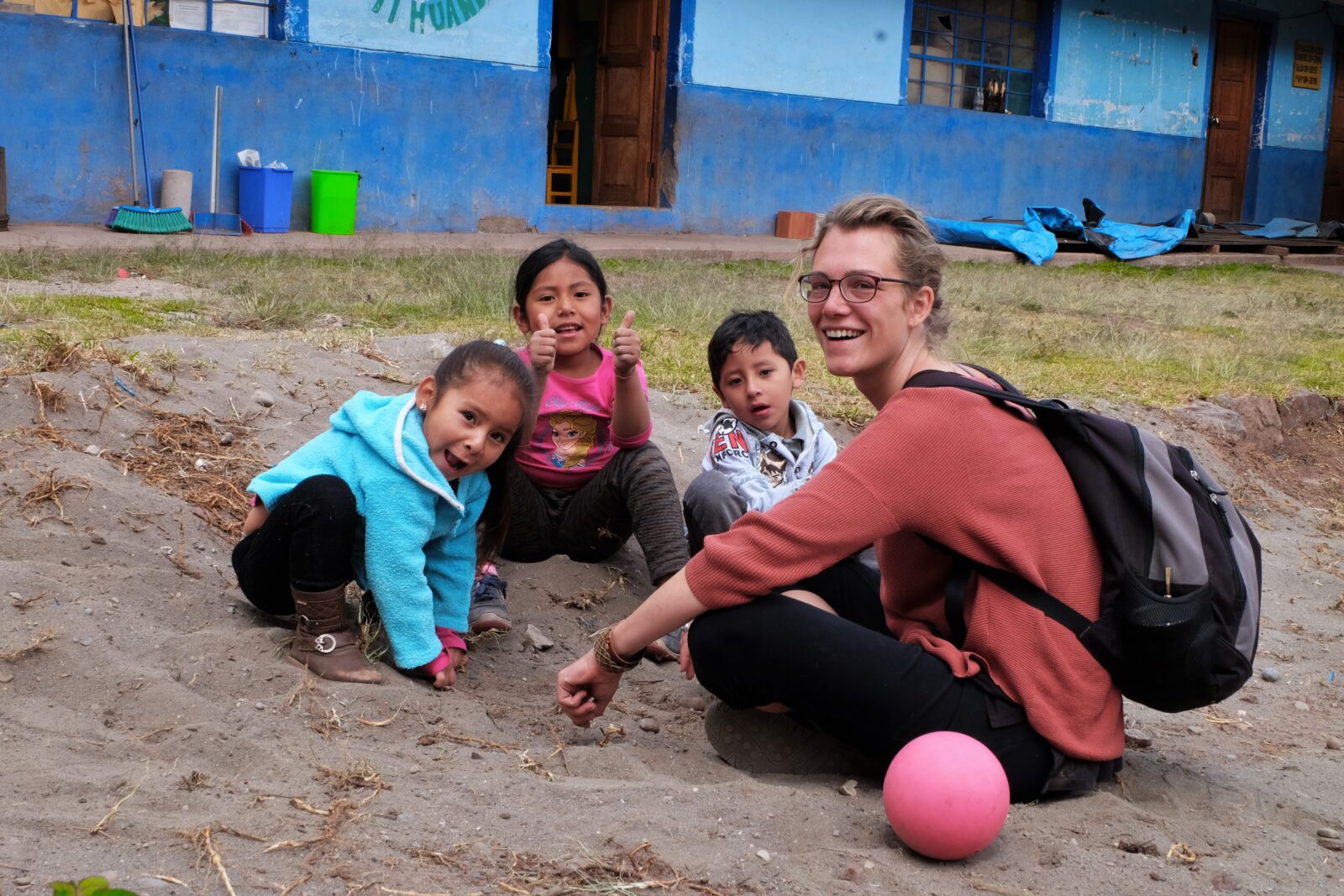 Enjoy Peruvian Cuisine
Peruvian cuisine is an experience like no other. Tantalizing ceviche and hearty lomo saltado make Peru a must-visit spot for foodies across South America. In Cusco, travelers and volunteers can take advantage of the opportunity to immerse themselves in Peruvian cuisine.
One of Peru's most renowned dishes is ceviche, a classic seafood preparation with fish marinated in lime juice and spiced with chili peppers and onion slices. This zesty seafood dish comprises fish marinated in tart lime juice, fiery chili peppers, and crunchy onion slices. It can be served as an appetizer or enjoyed as part of a main course accompanied by sides such as boiled potatoes or sweet potato fries. If you're feeling adventurous, try some causa–mashed potatoes mixed with mayonnaise, topped with avocado slices, and tuna salad for an extra kick.
Another popular dish found throughout Peru is lomo saltado – stir-fried beef strips served over white rice along with tomatoes, onions, bell peppers, and french fries. This hearty meal can be found at many restaurants across Cusco, so don't miss out on this classic Peruvian favorite.
For dessert lovers, look no further than picarones – deep-fried doughnuts made from squash and sweet potato puree, then drizzled in honey syrup for added sweetness. These treats are best enjoyed hot off the fryer, but also make great souvenirs if you want to take home something special from your trip.
And finally, there's lucuma ice cream – a creamy frozen treat flavored with lucuma fruit, giving it its signature caramel flavor that locals love. Enjoy this delicacy while exploring Cusco's vibrant streetscapes, or savor it at home after a long day volunteering around town – either way, you won't regret trying this delectable treat.
So whether you're looking for something light like ceviche or indulging in something more substantial like lomo saltado – don't forget desserts like picarones and lucuma ice cream when exploring Peru's diverse gastronomic offerings during your time here. With all these delicious options available throughout Cusco, why not try them all?
Experience the culture of Peru through its delicious cuisine – an experience not to be missed. With all the fun activities available in Peru, you have plenty of opportunities to have unforgettable experiences.
Have Fun.
Are you looking for a way to explore Peru while having fun? Volunteering in Peru is the perfect opportunity to do just that. From hiking and rafting to exploring local culture and cuisine, there are plenty of ways to enjoy your time in this beautiful country.
For those looking to explore the outdoors, Peru offers various activities suited for all levels. For experienced hikers and novices alike, Peru offers a range of trails for exploration, from lush jungles to towering mountainsides. For the more daring, there are trails to suit any level of expertise – from novices to experienced trekkers. For those who want more adventure on their hikes, some routes offer opportunities for rappelling down cliffs or canyoning through gorges.
Rafting is another great activity in Peru; with its many rivers and streams cutting through the landscape, it's no surprise that white water rafting has become increasingly popular over recent years. If you're brave enough, why not tackle Class IV rapids? It'll certainly get your adrenaline pumping.
Exploring Peruvian culture is also a great way to volunteer here – take part in traditional festivals such as Inti Raymi (the Inca Festival of Sun) or visit small towns like Ollantaytambo, where life remains unchanged from centuries ago. You can also learn about ancient cultures by visiting archaeological sites like Machu Picchu or Chavin de Huantar – both UNESCO World Heritage Sites – which will give you insight into pre-Inca civilizations.
Finally, don't forget about sampling some delicious Peruvian cuisine during your stay – ceviche (raw fish marinated in citrus juice), lomo saltado (stir fried beef strips), and papa rellena (potato croquettes stuffed with meat) are all must-try dishes when visiting this South American country. And if you're lucky enough to find yourself near Cusco during the annual Fiesta de la Vendimia festival, make sure not to miss out on trying pachamanca – slow-cooked lamb served inside an underground oven made of hot stones.
So whether you're looking for adventure outdoors or cultural exploration indoors – volunteering in Peru offers something for everyone. From its captivating scenery to its colorful culture and delectable cuisine, Peru is the perfect spot for those seeking a unique experience while doing good.
FAQs in Relation to Volunteering in Peru
Can I volunteer in Peru?
Yes, you can volunteer in Peru. Many organizations offer volunteering opportunities for travelers and bloggers alike. Volunteering in Peru is an option for those with a wide range of interests, from teaching English to youngsters to contributing to preservation efforts. Before signing up for any program, make sure to do research into the volunteer organization itself's background and reputation so that you have peace of mind while working abroad. Additionally, consider getting travel insurance before embarking on your journey if anything unexpected happens during your stay in Peru.
Why is volunteering critical?
By engaging in volunteer activities, individuals can build empathy and understanding for diverse cultures and acquire valuable skills and experiences. It helps to build empathy, understanding, and appreciation for different cultures while providing valuable skills and experiences. By volunteering, people can connect with others meaningfully, create positive change in their community or abroad, gain new perspectives on the world around them, and learn more about themselves and what they can achieve. Volunteering also allows people to make a difference in someone else's life while developing leadership skills to help them succeed professionally later.
What are the top 10 reasons why people are encouraged to engage in a volunteer project?
Volunteering can be a great way to acquire worthwhile aptitudes and knowledge in an area of interest.
By volunteering, one can gain invaluable skills and experience in a particular field of interest and forge meaningful relationships with other individuals who share the same passions.

Through volunteering, you can contribute your time and energy towards causes that are important to you or the community at large.

When interacting with locals during volunteer work abroad trips, you will learn about different cultures, customs, beliefs, lifestyles, and even languages.

Volunteering helps improve mental health by reducing stress levels while providing feelings of purposefulness and satisfaction through helping others in need without expecting anything in return for it.

By doing something meaningful on your travels, you can become part of a local community which gives one a sense of belongingness while also learning more about yourself along the way and gaining insight into other ways of life than what we're used to backing home.

Volunteers often receive free meals or accommodation, making traveling much cheaper than if they were paying for everything. 8Volunteers get first-hand access to places most tourists never see – away from tourist hotspots such as remote villages, conservation areas, and more

Volunteering is a great way to gain international work experience and can be an impressive addition to your CV or resume when looking for future employment.

Volunteers often receive training in their work area, which helps them develop new skills that may come in handy later on down the line.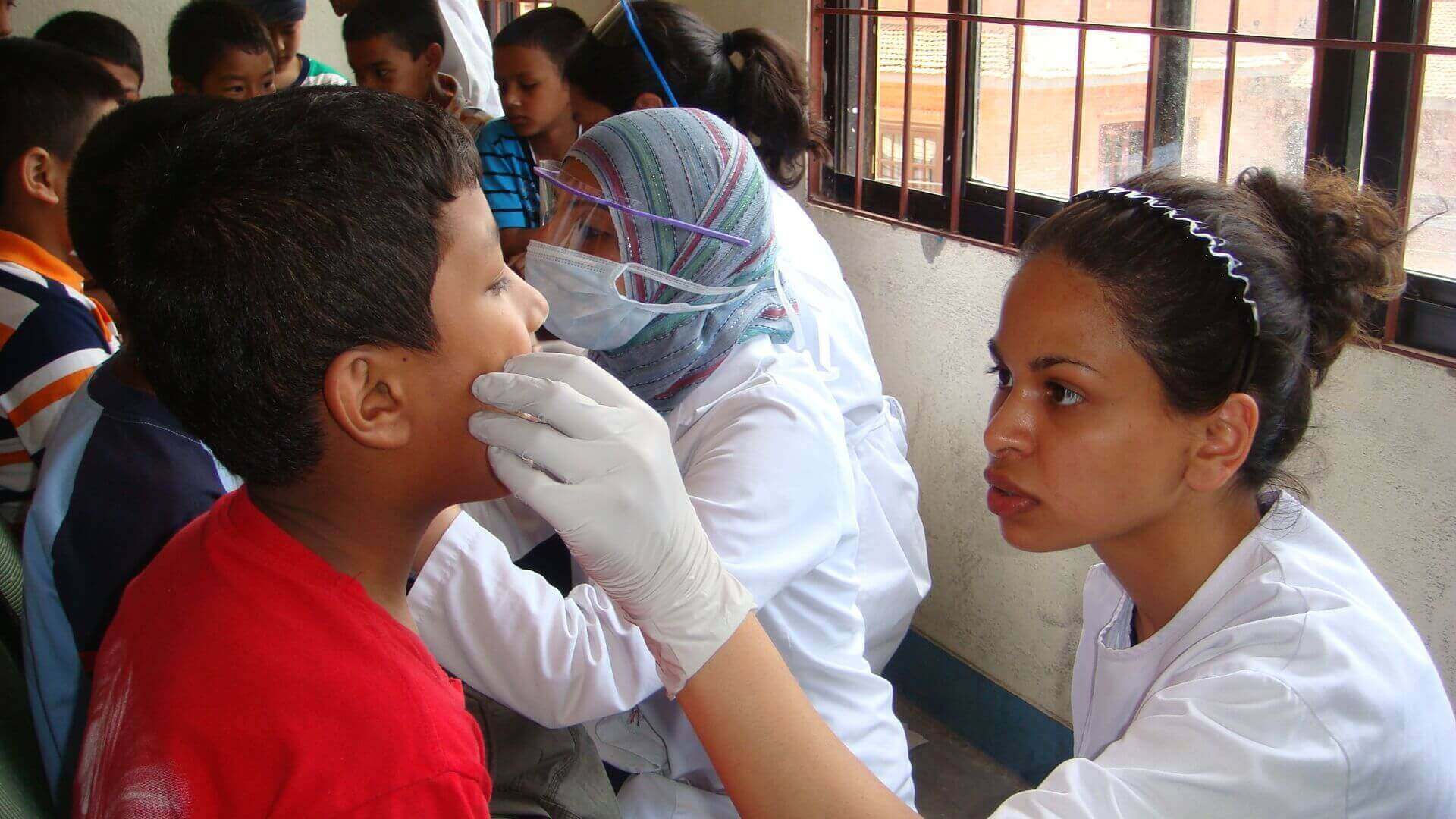 Conclusion
You will have the chance to explore Peru's vibrant culture, make a difference and build relationships with locals, and savor its delicious cuisine while having an enjoyable time. Whether it's volunteering in Cusco or elsewhere, this unique opportunity allows travelers to immerse themselves fully into another culture while making a lasting impact on their host community. So don't wait – start planning your volunteer trip today.
Join us on our upcoming trip to Peru, where you can make a real difference in the lives of those who need it most by volunteering your time and energy. Together we can create lasting positive change for local communities through meaningful service projects.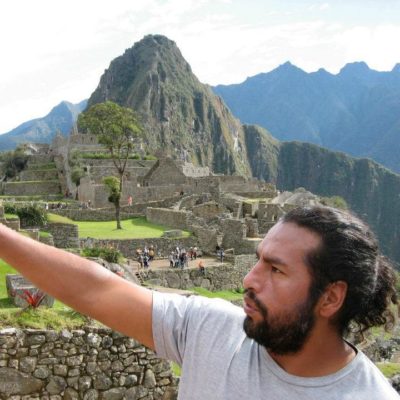 Miguel is a professional tour guide from Cusco, Peru, with almost 20 years of experience leading tours and a deep knowledge of Peru's cultural and ecological diversity. He is also an advocate of ecotourism and cultural sensitivity and has lectured on these topics in the US and Europe. He co-founded Evolution Treks Peru, a worker-owned travel company based in Cusco.