Discovering the best of Peru's All-Inclusive Resorts
Peru's all-inclusive resorts are a world unto themselves.
In fact, when it's time to plan that perfect vacation, their #1 advantage is…
Being Peru all-inclusive resorts.
You may have NO idea how delightful they can be. But this is what separates the average tourist from the savvy traveler. If you don't know how to enjoy these resorts fully, you'll never reach this level of travel bliss.
Navigating through these luxurious retreats can be overwhelming, folks.
Take, for instance, the recent reviews of one adventurous soul who recently shared with me that as soon as he booked an all-inclusive resort in Peru… his expectations were surpassed beyond belief!
Now he's eager to return and explore more hidden gems in Peru's hospitality scene – not scared but always looking for its next destination.
Royal Decameron Punta Sal, Tumbes
Peru's northern coastline is home to some little-known resorts in South America, such as the Royal Decameron Punta Sal Hotel. This resort is a testament to Peru's capacity to provide guests with an authentic experience. It continues to be a top choice for travelers seeking comprehensive vacation packages encompassing meals, drinks, free wifi, and daily activities.
All-Inclusive Amenities at Royal Decameron Punta Sal
The definition of 'all-inclusive' takes on new meaning when considering the full-service spa that this first-class resort hotel offers. Beyond accommodation, it provides its guests with three delectable meals daily from its buffet-style restaurants featuring an amazing healthy breakfast and diverse international cuisine options catering to every taste preference.
In addition, guests can indulge in unlimited alcoholic and non-alcoholic beverages throughout their stay while engaging in scheduled daily activities like dance classes or beach volleyball games at the outdoor pool – ensuring entertainment without needing to venture outside the property confines.
Location and Climate of the Resort
Nestled along one of Peru's most stunning beaches near Tumbes city center lies The North Coast – renowned for its warm climate year-round, making it ideal for sunbathing and outdoor fun any time you visit—moreover, breathtaking natural scenery, including mangrove forests, also present opportunities for eco-tourism excursions.
The North Coast enjoys a temperate climate, with temperatures ranging from 25°C (77°F) in the winter months to 30°C (86°F) during summer. With such pleasant weather conditions consistently maintained through each season, planning your trip any time sans concerns about extreme weather changes disrupting your plans becomes effortless.
Nearby Surfing Hotspots
If surfing ranks high on your bucket list, then rejoice. Just southward from Royal Decameron awaits Mancora – A globally recognized surf spot famous for its consistent waves suitable for beginners and experts alike. Mancora's Surf Club offers lessons and equipment rentals, thus enabling everyone to ride these fantastic waves regardless of their skill level.
Zorritos, another nearby town loved by surfers, thanks to its long sandy beaches and powerful swells, is perfect for advanced riders seeking to challenge themselves. If you're planning a stay, you can find hotels at various prices in the area. However, to secure the lowest nightly price for your hotel in Zorritos, consider booking during the low season, especially in November and September. Moreover, reserving your room at least 90 days in advance might be a good idea.
Key Takeaway: 
Peru's Royal Decameron Punta Sal is a top-tier resort offering more than just lodging. With diverse cuisine, unlimited beverages, and daily activities on-site, it ensures an entertaining stay. Its location near stunning beaches and surfing hotspots makes it perfect for outdoor enthusiasts, while its consistently warm climate allows year-round visits without weather concerns. Also, its free airport shuttle services make it easy to get there.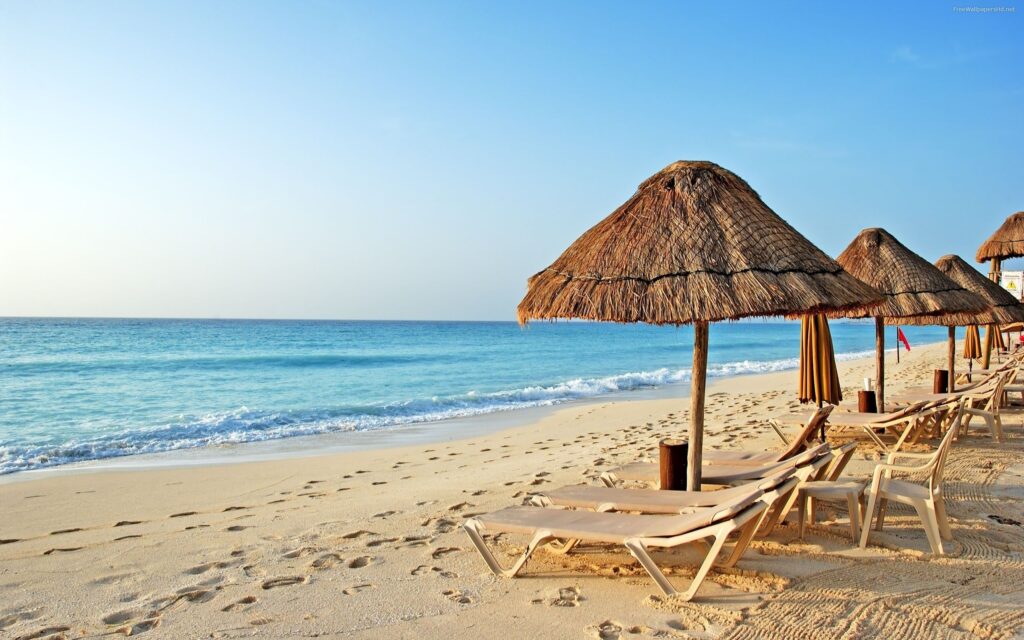 Best all-inclusive Resorts Abroad vs Resorts in Peru
In the realm of top resorts in Peru alone, it's easy for one's mind to drift towards renowned international brands like Barcelo or Club Med. However, some key differences should be noted when comparing these global giants with Peru's Royal Decameron Punta Sal resort.
Services Offered Compared to Big Name Resorts
All-inclusive is a term synonymous with hassle-free vacations. The promise? Accommodation, free airport shuttle, meals (breakfast through dinner), beverages – both alcoholic and non-alcoholic alike – free wifi, a full-service spa, daily activities, and entertainment programs included in your stay. And yes. The Royal Decameron Punta Sal does deliver on this front.
The catch, though, lies in how different regions interpret the 'all-inclusive' model differently based on local resources available and cultural nuances. For instance, while big-name Caribbean hotels might include additional perks such as free parking, access to exclusive areas within their resorts, or complimentary spa treatments, Peruvian hotels may not necessarily offer similar add-ons. The bottom line here is that it pays off to thoroughly research what your chosen package includes before booking any trip.
Setting Expectations Right
A common pitfall many travelers fall into is equating "all-inclusive" with "luxury" hotels. While the overlap between these two categories can certainly exist depending on where you go, they aren't interchangeable terms by default. All-Inclusivity refers to a comprehensive bundle wherein most costs associated with your stay are prepaid – not indicative of access to high-end luxury accommodations or service levels per se.
The charm of Peruvian offerings doesn't lie solely in replicating every feature found at globally recognized chains. Still, rather than presenting unique experiences deeply rooted in the local culture alongside stunning natural landscapes and elements are sometimes lost amidst more commercialized resort experiences elsewhere around the globe.
Royal Decameron Punta Sal prides itself on delivering an authentic Peruvian experience, from locally sourced cuisine served in onsite restaurants to curated activity rosters showcasing regional traditions and attractions, making them worthwhile visits in their own
Key Takeaway: 
Peru's resorts, like Royal Decameron Punta Sal, may not mirror the exact offerings of international brands, but they deliver unique experiences steeped in local culture. Remember to research what your package includes and know that 'all-inclusive' doesn't always equate to 'luxury'.
Accessibility from Major Cities
The Royal Decameron Punta Sal, one Peru's best beach resorts, is strategically located on white sand on the north coast of this beautiful country. Its prime location makes it a preferred vacation spot for local and international tourists looking forward to relaxing by the beach.
Distance From Mancora
Mere 10 miles separate our tranquil setting from the bustling town of Mancora – renowned for its vibrant nightlife and captivating beaches. This proximity to nearby destinations allows visitors to soak in contrasting vibes: one that's serene within our property overlooking Rio Rimac, another that pulsates with energy amidst a rich local culture in Mancora.
Your trip gets enriched as you effortlessly transition between these varied experiences while staying a night stay at our luxurious abode.
Transport Options From Tumbes Airport
Tumbes Airport is a primary gateway for those aiming toward Peru's resorts along this stretch of coastline, including ours. A ride spanning approximately seventy-five minutes will get you from Tumbes airport right up to us via taxis or shuttles arranged either through travel agencies or directly by us.
We understand how long-haul flights can be tiring; hence we ensure smooth transportation once you land in Peru so your holiday starts stress-free. Reliable taxi services await just outside Tumbes airport, readying themselves to whisk away weary travelers like yourself straight into their comfort zone.
If pre-booked through certain travel agents or via the direct booking online platform offered by us, then a shuttle service might also be included depending upon availability & terms mentioned therein, making the journey even more convenient.
Book a free airport shuttle if you consider booking a beach hotel.
Ideal Choice for Relaxation Seekers
Our resort's tranquil ambiance and comprehensive amenities make it an ideal choice for a warm coastal getaway where everything is taken care of without worrying about planning or checking out any details.
Relaxation Opportunities at The Hotel
At the heart of every aspect here lies the sole focus of providing the utmost relaxation to the guests enjoy. Whether lounging poolside or sipping refreshing cocktails served next to the sun lounge.
Key Takeaway: 
With its prime location on Peru's calm waters of its northern coast, the Royal Decameron Punta Sal hotel offers a tranquil beachfront experience just 10 miles from vibrant Mancora. Accessible transportation options from Tumbes airport and comprehensive amenities make it ideal for those seeking relaxation without logistical worries.
Ideal Choice for Relaxation Seekers
Imagine a place where the ocean's roar is your alarm clock, and sunsets paint an evening sky like no artist could. This isn't just any vacation spot; it's the hotel Royal Decameron Punta Sal in Peru – an all-inclusive beach resort designed to provide tranquility amidst nature's splendor.
The serene setting of this Peruvian gem serves as a sanctuary from everyday life, making it perfect for those seeking peace and relaxation by the seaside while bird-watching and contemplating the massive wildlife of the area, including Sea lions. lowest nightly price
Relaxation Opportunities at The
This oasis offers more than stunning views and comfortable accommodations. It extends its hospitality beyond walls and rooms with an outdoor pool and numerous opportunities that allow guests to unwind while with great views, basking in natural beauty or engaging in wellness activities.
Situated on pristine sandy beaches overlooking azure waters, visitors can soak up some sunshine or take refreshing dips whenever possible. Besides enjoying water activities such as swimming or surfing under Peru's sunny skies, other avenues are available within the resort premises that promote well-being and serenity among their patrons.
A day at their onsite spa provides rejuvenating treatments to revitalize both body and mind, whereas yoga sessions held against breathtaking vistas offer unique experiences not found elsewhere.
Why It's Perfect For A Stress-Free Vacation
All-inclusive resorts have one primary goal: To make vacations stress-free. And when we talk about Royal Decameron Punta Sal – they seem to have mastered this art quite efficiently. Their comprehensive packages cover everything right from accommodation down to meals and beverages (including alcoholic), and entertainment options, along with various amenities ensuring you don't need to worry about planning anything yourself during your stay here.
In addition to the great location, the fantastic breakfast, and the free airport shuttle, this wonderful hotel offers lots more of these all-inclusive lodge services. This luxury lodge adds value to the attentive staff who go above and beyond to ensure guest satisfaction, thus adding another layer of comfort and ease to your holiday here.
Holiday Inn Lima airport
The Holiday Inn Lima Airport Hotel, located near the airport in Lima, is one of the best airport hotels in South America. It blends convenience and luxury. This hotel is highly regarded for its rooms and excellent security, evident through the attentive staff. Guests can enjoy a buffet breakfast. Experience exceptional service from the restaurant team. Despite its proximity to the airport, the hotel provides a full airport shuttle service that makes navigation effortless with their assistance. The on-site amenities include an equipped fitness center, Wi-Fi, and spacious rooms. The courteous staff goes above and beyond to provide hospitality, making it an excellent choice for those seeking a stay near Lima Airport before or after heading to Machu Picchu.
FAQs concerning Peru All Inclusive Resorts
Why do people like all-inclusive resorts?
All-inclusive resorts offer a hassle-free vacation experience. They provide meals, drinks, and activities within the resort fee, eliminating extra costs and planning stress. Others consider the availability of free kid's club services and pools for children, And convenient airport shuttle services.
What makes Peru great?
Peru is renowned for its rich history, vibrant culture, stunning landscapes, including Machu Picchu and the Amazon Rainforest, delicious cuisine, and friendly locals. Places like Canoas de punta sal can be great options for those looking for something less expensive. Is the Belmond Hotel in Cusco the best hotel in Peru?
How to compare all-inclusive resorts?
To compare all-inclusive resorts and select hotels, consider location, amenities (meals/drinks/activities), available room types, prices, airport shuttle services, children's pool services, and customer reviews. It is worth comparing all the available properties in the areas to visit, including Airbnb properties and small hotels.
Does Peru have resorts?
Absolutely. Peru offers a range of luxury beachfront properties to eco-friendly lodges and hotels in the heart of the. Royal Decameron Punta Sal is one popular choice among many others.
Conclusion
Exploring Peru's all-inclusive resorts is a journey into luxury and comfort.
You've discovered the splendor of the beautiful beaches of Royal Decameron Punta Sal, Tumbes – a haven for relaxation seekers.
Compared to other international resorts, it holds its own with comprehensive amenities.
Easily accessible from key metropolitan areas, this is an excellent spot for local holidaymakers, families, and foreign sightseers.
The tranquility these resorts offer ensures you can unwind without worrying about planning or checking out any details of your night stay or hotel beforehand.
If this taste of Peruvian hospitality has intrigued you, why not dive deeper?
Your next adventure awaits at Evolution Treks Peru. Explore more hidden gems in our extensive guide on "Peru All Inclusive Resorts". Uncover the mysteries of Machu Picchu and experience Peru's vibrant culture firsthand.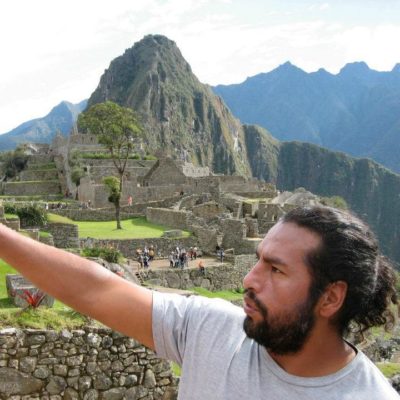 Miguel is a professional tour guide from Cusco, Peru, with almost 20 years of experience leading tours and a deep knowledge of Peru's cultural and ecological diversity. He is also an advocate of ecotourism and cultural sensitivity and has lectured on these topics in the US and Europe. He co-founded Evolution Treks Peru, a worker-owned travel company based in Cusco.