Hurry  Up and Book Your Tour Now!
​The 2018 hiking season on the Inca Trail to Machu Picchu is far from over, but just like for the 2018 season, the sale of permits for the 2019 season will start four months earlier than previous years. That is October 1, 2018. 
Up until January 2017, permits for the Inca Trail to Machu Picchu used to go on sale on January 6th of every year. However, in 2017, the Peruvian government agency in charge of the management of Machu Picchu made some changes to the system of reservations by granting credentials for all tour operators leading tours to the Inca trail much earlier than previous years. In 2018, reservations for the Inca Trail 2019 will be available from October 1st, on.
Inca Trail permits can be obtained only through a certified travel operator. Note that travelers cannot access the Inca Trail without a permit and a tour guide.   Evolution Treks Peru is the best option to travel sustainably.
Almost 192,000 people walk the 43 kilometers or 25 miles of the famous Inca Trail to Machu Picchu every year. Only 500 permits per day are put for sale for the classic Inca Trail, which is shared by porters, guides, and tourists.
In addition to the 500 permits, a day released for the classic Inca Trail, SERNANP (the management of the Natural Sanctuary of Machu Picchu) added another 300 permits for the short Inca Trail, which is a day hike along a stretch of the final part of the classic Inca Trail.
Permits for May, June, and July 2018 were sold out before the end of October 2017.
These changes in the booking system mean two things:
People planning to travel to Peru and hike the Inca Trail will not have to wait until January or a later date to make their reservations for their Inca Trail 2018 hike.
​
Securing a spot for the most desired months, such as May, June, and July (the most competitive months for obtaining a permit) will be more difficult due to these changes. You'll need to plan your trek many months in advance, i.e. right now! 
There is no longer room for spontaneity.
If Peru is in your travel plans for the summer of 2019 and the Inca Trail is something you wish to hike, make your reservation as soon as possible.
Choose Evolution Treks Peru, a conscientious travel operator that ensures that locals and mother Earth are treated in a respectful manner. Not only that, Evolution Treks Peru remains the only company hiring local native women as porters on the Inca Trail to Machu Picchu.
Evolution Treks Peru is Fair Trade Travel.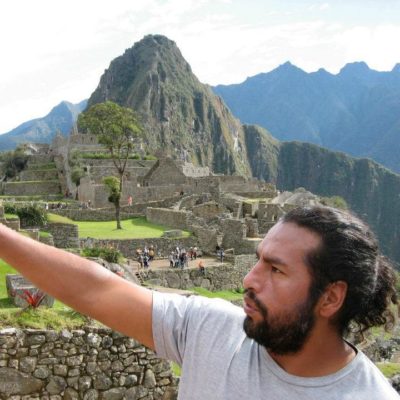 Miguel is a professional tour guide from Cusco, Peru, with almost 20 years of experience leading tours and a deep knowledge of Peru's cultural and ecological diversity. He is also an advocate of ecotourism and cultural sensitivity and has lectured on these topics in the US and Europe. He co-founded Evolution Treks Peru, a worker-owned travel company based in Cusco.