The Sacred Valley tour allows us to acclimate to the altitude while getting to experience its magical views and its secret off the beaten path gems. A unique experience indeed.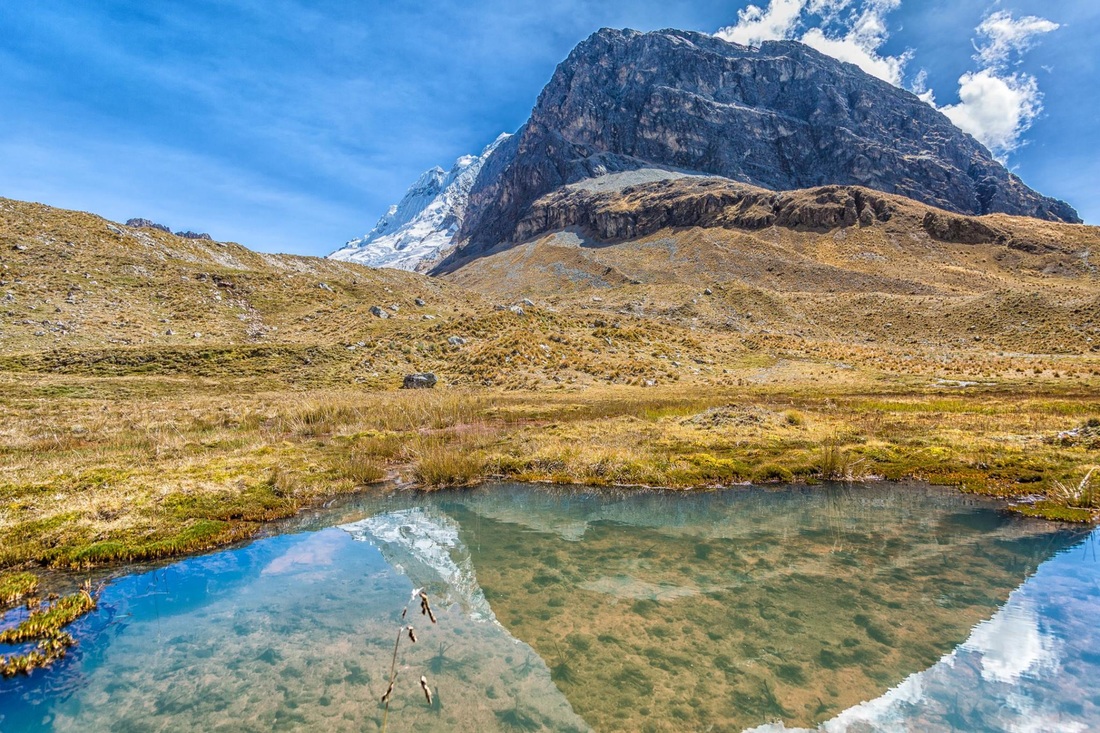 ITINERARY
We start the day by looking at the city of Cusco from the lookout at Cristo Blanco, from here we will enjoy a panoramic view of Cusco valley. We continue our trip to visit the ecological park and animal rescue center of Cochawasi. In this place, we will see a remarkable number of rescued native animals, birds and mammals of the andean world. condors, pumas, chinchillas, foxes etc.
Once we get into the Sacred Valley we will visit the massive Inca city of Pisaq. there, our guide will explain us about the historical background of this place. We will continue briefly in Urubamba for a well deserved lunch and in the afternoon we will visit the impressive Inca site of Moray and the salt mines of Maras. After this, we will head back to Cusco.
Duration: full day
Start time: 8:00 am
Difficulty: Easy
Price: 
$120    per person
(We operate with 2 or more people only)
Private transportation.

Private professional English speaking guide

Entrance fees to visit: The Cochawasi wildlife rescue center, Pisac Ruins, Maras and Moray.
Meals, we will stop at a local place an have traditional lunch there. If you have any suggestion please let us know.  this meal is not included in the tour. 
Original passports

Boleto turistico or Tourist ticket to visit attractions

Warm clothes, coat and a hat are encouraged.

Rain poncho or rain gear

Water

Cameras, batteries and films

Snacks

Money
Important information about the Sacred Valley Tour:
What is the Sacred Valley?

The Sacred Valley is one of the most impressive natural and cultural areas of Cusco. Its original name in the native Quechua language is Wilkmayu, which means Sacred River. Contemporarily it is known as Urubamba or Vilcanota River, which is one of the most important tributaries of the Amazon river. The Sacred Valley is the Cusco region's breadbasket. Its fertile lands and mostly temperate weather turn it into an area rich in agriculture where people produce giant white corn, vegetables, and fruits. In the Andean cosmovision, the  Milky Way is thought to be mirroring the Urubamba river, and the fauna existing along the valley can also be seen in the Milky Way. These two factors are the reasons why Andean people consider the  Urubamba river holy or Sacred. 
Why should you take this tour? 
The Sacred Valley tour is one of the must-do things in Cusco. It is not only because of the immense beauty and fascinating tourist and archaeological attractions but also because it helps people accelerate the process to acclimate to the altitude. 
What is the altitude of the Sacred Valley? 
The Urubamba river starts in the Ausangate mountain area at altitudes over 18,000ft or 6,000 meters. The Sacred Valley's most important section, located in between Pisac town and Ollantaytambo, is located between 10,000ft or 2700meters and 8000ft or 2,400 meters.
What are the tourist attractions of the Sacred Valley Tour? 
The Sacred tour provides a vast array of cultural, archaeological, and natural attractions. Archaeological sites such as Pisaq ruins, Urqo, Yucay, Ollantaytambo, and Moray are some of the most important ones. Also, the Pisaq market and the town Ollantaytambo offer a beautiful chance to experience the Andean lifestyle.
Do I need a ticket for the Sacred Valley? 
No, you do not need a  ticket for the Sacred Valley, but you do need a ticket to enter the archaeological sites located in this area. Other attractions, such as the Maras salt mines,  the animal sanctuary of Cochawasi, require tickets as well.
How much are the tickets? 
There three different tickets that one needs to purchase. The 'Boleto Turistico' or Tourist ticket has two different options. The full ticket costs 40USD and the partial ticket costs 20USD. The Maras salt mines' entrance ticket costs 5USD while the entrance ticket to the animal sanctuary of Cochawasi costs 3USD.
Sacred Valley tour from Cusco
Most Sacred valley tours start from Cusco. They usually start at eight in the morning and return to Cusco by 6:30 PM. People can visit the Cochawasi Animal Sanctuary, Pisaq ruins, Pisaq market, Ollantaytambo, and Chincheros archaeological sites. 
Sacred Valley tour from Ollantaytambo
Any tour that starts at Ollantaytambo is operated on a private basis only. They begin at 9:00 AM and return to Ollantaytambo at 5:00 PM. Travelers can visit Ollantaytambo, Maras, Moray, and Chincheros on this tour. 
Sacred Valley and Machu Picchu tour
Sacred Valley and 2-day Inca trail tour
Make your 2-day Inca Trail to Machu Picchu more adventurous by switching to a night of Camping in the itinerary.
We know that some of our clients would like to experience a night of camping while on their 2-day Machu Picchu hike. That is why we offer our beloved clients the option to camp at Machu Picchu instead of staying at a hotel in Aguas Calientes.
Our clients will spend the night at the municipal campsite of Machu Picchu, right next to the Urubamba river, located  2Km/1.4 miles away from Machu Picchu town on this itinerary. 
All necessary camping gear such as tents, sleeping bags, sleeping pads is included.
Also, our professional chefs will prepare for you the most delicious camping food ever.
NOTICE.
The two day Inca Trail

 

is operated only on a private basis.
On the second day of this tour, we will walk for one hour uphill from our campsite to the Archaeological site to take the guided tour of Machu  Picchu.
​
RESOURCES:
What you need to take
​​Original passport (and *International Student card (ISIC) if applicable)
Travel Insurance is essential

Walking boots

Waterproof jacket/rain poncho

Warm jacket

Hat and gloves

T-shirts

Comfortable trousers

Sun hat

Sun protection cream (factor 35 recommended)

Insect repellent

Water (Two litters of water minimum)

Toiletries and hand sanitizer.

Personal medication

Camera 

Torch with spare batteries (headlamps are useful) 
​
Optional items to take:
Shorts

Walking stick (with rubber tip)

Plasters and bandages

Sandals

Extra money

Bathing suit (for hot springs in Aguas Calientes. * Optional)
Items for rent.

Trekking poles 20USD for the pair

Extra porter to transport your personal belongings to Aguas Calientes. 100USD for 10KGS

Kosher food. 50USD per person
Other Important Information.
​
WATER: 
We will supply you with boiled filtered water.

We do this every day in the mornings before we start hiking and after our lunch breaks. 

Bring a refillable water container or camelback for when you are hiking. 

We strongly advise you to drink at least 2 litres of water a day.  Do not attempt to drink water from the streams, rivers or faucets along the trails. 

Do not bring plastic bottled water to our excursions.

 Use only drinkable water to brush your teeth.

 

 
TREKKING BOOTS
​We strongly encourage you to wear trekking boots on our treks. 

Please make sure to wear boots that you have already broken in prior to the trek.

We discourage people from wearing brand new trekking boots. You are more prone to get blisters from wearing brand new boots.   
DRUGS, SMOKING AND ALCOHOL
Smoking is not allowed while on the trek. We want you to have an overall healthy experience while in the mountains.

We discourage people from heavy alcohol consumption while on the hikes.

Any type of mind altering substances are discouraged and illegal while on the hikes. 

​​
​
​MEALS:
​Breakfast starts at 5:30 AM on most days. 

Please follow the directions of your tour leader regarding meal times and be there on time to avoid eating cold foods or left overs. 

Please let us know if you have a particular dietary request or if you are vegetarian or vegan.

​

We cannot provide Kosher alternatives. 
​
MEDICAL INFORMATION
We recommend that all our customers purchase full coverage travel health insurance plan before coming to Peru. Most airfare engines offer this service at the time of purchasing their flight tickets.

Yellow fever, malaria or other kinds of inoculation (vaccination) are NOT needed for when you visit Cusco's Andean region.

Please let us know of any changes in your health conditions within the first 24 hours of your arrival to Cusco. We want to know your progress to acclimating to high altitude and your adaptation to the local food.