MACHU PICCHU ONLY WOMEN TOURS
The First women only Inca Trail tours led by women tours guides and supported by women porters
Tour Type:  Outdoor adventure, camping in tents, hiking, history, culture, and biodiversity presentations.
Total Distance Covered:   43KM/26 Miles
Recommended for:  Women with a moderate level of fitness who enjoy outdoor activities such as walking or hiking. This trek is accessible to most healthy women.
Difficulty:  Demanding and challenging. Hiking at high altitude might seem strenuous for some. Proper acclimatization is required.
Fixed Departures:  From April 1st, May  1, June 1, July 1 & 15, August 1 &  15, September 1, October 1.
Price: From

 

$950USD

 per person.   Based on a 4 people Group
Our women only tours are 100% flexible and can be rescheduled for any other date in the future at no cost.
Important Information:  Our Women only Inca Trail tours differ in the pricing from our co-ed Inca Trail tours because they will be led by women tour guides and supported by women porters.
Limited Number of Inca Trail Permits Available  
Evolution Treks Peru
The #1 Ethical Tour Operator of Peru
As featured On:

"Our Women only tours are aimed to give job opportunities to women victims of domestic violence"
Once-in-a-lifetime  chance to  hike along    the    ancient Inca Trail and explore the Seven Wonder of the World; Machu Picchu.

Be awed and inspired by   the breathtaking views of the Urubamba and Vilcabamba mountain ranges & the abundant native flora  and fauna of the Andes.

Explore mysterious  Incan sites & get immersed in the history of the elusive Incan civilization.

State of the art camping gear  and personalized attention.

Expert female tour guides. Professionally educated and articulate in English and other languages.

Ethical travel. Non exploitative practices of our women porters. No discrimination or exclusion of the porters who make possible that your adventure is a success
Professional, bilingual Female Tour Guide. 

Collection from your hotel.

​Round trip transportation to kilometer 82. Train back from Aguas Calientes to Ollantaytambo. (Expedition train) and bus from Ollantaytambo to Cusco.

Water (boiled filtered water for drinking for the whole tour).

Entrance fees to Inca Trail and Machu Picchu

​Meals. 3 breakfasts, 3 lunches, 3-afternoon snacks, 3 dinners, and various snacks to be eaten throughout the day. (Breakfast on day 1 and lunch on day 4 in Aguas Calientes are not included).            

Dining tent with tables and chairs.

Cook and assistant cook. (We have male cooks as we don't want women to remain  in  the kitchen as they do at  home)

Women Porters 

2 person tent.

​​Foam sleeping pads.​

One way bus ticket from Machu Picchu to Aguas Calientes.

Oxygen bottle.

First Aid kit.​
Camping    gear such as sleeping bags , inflatable sleeping pads, camping pillows  and trekking poles.

Meals and beverages not listed as Inclusions

Travel Insurance

Huayna Picchu Mountain tickets

​Gratuities
You must have a reasonable level of fitness and be able to walk on unpaved or uneven terrain.

We recommend that you  have  a travel insurance. 

You must be able to carry your own daypack or backpack if you do not plan to hire an extra porter. (We strongly recommend  hiring an extra porter if you do not have any experience hiking at high altitude or hiking  for more than one day at a time.

You must present a valid passport on the day of the activity.​
Our porters carry cooking and camping equipment only. 

YOU NEED to hire an EXTRA PORTER if you don't wish to carry your own belongings on the trail.  We recommend this as the best thing to do when booking a tour with us.   Evolution Treks Peru is a leader in SUSTAINABLE TRAVEL, we do not subject our porters to inhumane exploitative conditions.
| | |
| --- | --- |
| Number of People | Price |
| One person | $2200 USD |
| Two to  three people | $1200 USD |
| Four or more people | $1050 USD |
Watch "Dead Woman's Pass',
The Award Winning Documentary of One of our Women Porters of the Inca trail
Grab your women only inca trail permits here.
​Limited Number of Permits Available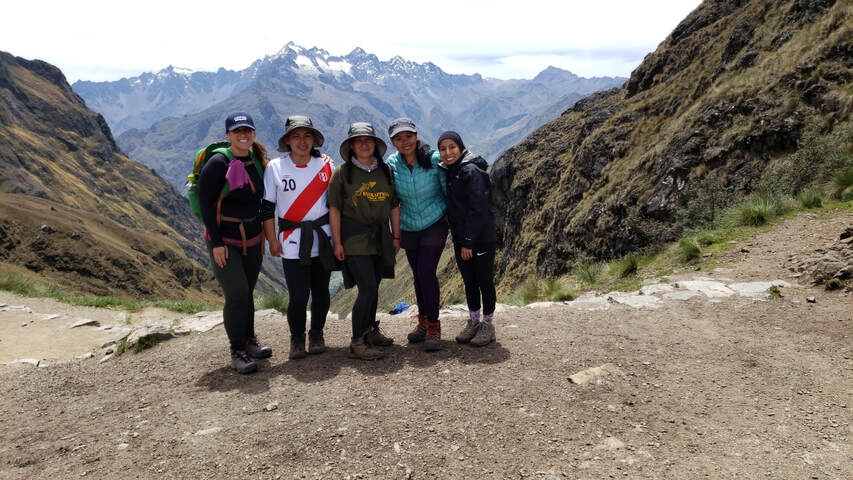 Start time
Between 4:30 am and 5:00 am
Travel
Two hours by bus from Cusco to Piskacucho or the famous 82 Km.
Highlights of the day
We will get across the Urubamba river, one of the most important tributaries of the Amazon river.  View the Inca Fortress of Huillca Raccay and the Inca city of Llactapata (patallacta).  Enjoy the breathtaking views of the Urubamba mountain range and the snow capped peak of Wakay Willca (Veronica) which stands at 5860m/1922ft.
Difficulty level
Moderate. The trail starts at 2720m/8923ft  climbing to 3000m/8984 ft, this is a gentle day on Inca Flat.
Meals
Breakfast on way to Piskacucho.
Lunch during hike and dinner at campsite. Vegetarian options are available. Please advise us if you require this option.
Accommodation
Camping in tents at a campsite in the small village of Wayllabamba.  The temperature at night is usually around 10°C/50°F.
Other information
Entrance tickets, passports and student ID's will need to be shown at the  start of the  trail.
Start time
6:00 am
Highlights of the day
The flora and fauna on this part of the trek is incredibly varied and you will see many birds such as hummingbirds and plants and trees such as the 'Polilepys ' or Q'ueuña tree which grow in the astonishing cloud forest located at 3650/11972m!  You will feel a real sense of achievement reaching the top of the pass today.
Difficulty level
Very difficult. A steep and difficult ascent from our campsite at 3000m/10700ft to the highest pass (Abra de Huarmihuañusca/'Dead Woman's Pass' at 4200m/13779ft. After a rest we have a 2 hour descent to our campsite at Pacaymayu.
Meals
Breakfast at campsite, lunch on trek and dinner at campsite in evening.
Accommodation

Camping in tents at a campsite at Pacamayu 3550m/11646ft.  Temperature around 6°C or 42°F​​​.
Start time
6:00 am
Highlights of the day

Visit the archaeological site of 'Runcuracay'.  Spectacular views of the surrounding mountains from Runkurakay pass.  Explore the Inca site of 'Sayacmarca' and gazet at the magnificient scenery as you pass through the lovely cloud forest. Visit the Inca site of 'Phuyupatamarca'  (meaning town in the clouds) and then walk through the impressive agricultural Inca site of 'Intipata'.  This is the most amazing day of the trek.
Difficulty level
​Difficult. Climb from 3550m/11646ft to 4000m/13123ft to the second highest point on the trail and then a steep descent to the archaeological site of Sayacmarca  and then a further ascent to 3680m/12073ft.
Meals
Breakfast at campsite, lunch on trek and dinner at campsite in evening.
Accommodation
Camping in tents at a campsite at Wiñay Wayna 2680m/8792ft.
Other information
A short distance from this campsite is the Inca site of the same name 'Wiñay Wayna' ('Forever Young'). Even if you are tired after your day's trek, don't miss out on visiting the most impressive site on the trail.
Start time
On this last day the wake up time is at 3:30AM.  We start the day early in order to allow our porters  proper time to pack all our campsite and head down to their train stop to catch their train to   Cusco.   After a quick early breakfast, we will  head to the  last checkpoint of the Inca trail where we will wait for about an hour until the gate  of the  check point opens at 5:30AM.
Highlights of the day

A visit to 'Inti Punku' ('Sun gate') 2730m/8792ft before sunrise and  your first dramatic view of Machu Picchu 2400m/7873ft with the sun rising over it! Please read more about the sunrise at Machu Picchu below. 
From the trail a chance to take the famous picture postcard photograph of Machu Picchu.  A walking tour (2 hours) of Machu Picchu by your guide.  Optional climb of Huayna Picchu 2720m/8923ft (a 45 minute climb to reach the top).
After the tour you are free to wander around the stunning site for yourself and then return by bus or foot to Aguas Calientes.  From there you will take the scenic train back to Cusco.  
Difficulty level
​Moderate. A gentle one hour ascent to Inti Punku and then a 40 minute descent toward Machu Picchu 2400m/7873ft
Meals
Breakfast at campsite.  Lunch in Aguas Calientes.
Accommodation
You will be back in Cusco in your own accommodation for this evening.
Other information

What is the sunrise at Machu Picchu? For over 5 decades people visiting Machu Picchu have   wanted to arrive  there   to watch the sunrise.    The best time of the year to watch the sunrise at Machu Picchu is during the winter solstice  on June 21st of every year.   Watching the sunrise is a beautiful thing reserved mainly to the people hiking the Inca Trail during that particular time of the year.  However, this  event is conditioned to season (summer annand weather changes  that  might   prevent people from doing it. Evolution Treks Peru does not guarantee  that you will watch the sunrise at Machu Picchu.
You will be given your train tickets by your guide. The train usually leaves about 2:55 pm and arrives back in Cusco at 7:45 pm although this may be subject to change.  You can opt to have an extra night in Aguas Calientes to explore Machu Picchu further and visit the thermal springs in Aguas Calientes.
More reasons why you should book with us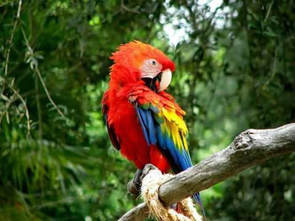 LEADER IN FAIR TRADE TOURISM AND SUSTAINABLE TRAVEL.
Leader in Ethical Travel; featured in Lonely Planet and Fodor's Travel as the only company dedicated to the humane treatment of its workers, and porters.
WOMEN EMPOWERMENT
Featured in National Geographic as the first company to hire women porters and providing them equal pay.
Leader in equal employment opportunity; 50% of our tour guides are women.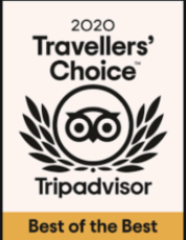 AMAZING TRIP ADVISOR REVIEWS
Don't just believe our word.
Check our amazing Trip Advisor reviews.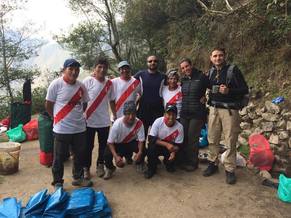 EMPLOYEE OWNED CO-OP
Unique progressive sustainable business model, with porters, cooks and guides as both employees and share holders.
Featured at the Yale Business School as a revolutionary business model.
Important Information about Inca trail booking and reservations to take into account.​​
​  
​The number of people entering the 4 day  Inca Trail has been restricted to 500 people per day.  That includes the 7 day trek via Salkantay mountain.

 

The Short Inca Trail or two day inca trail  allows 250 people per day.

 

Permits for the Inca Trail must be requested to the National Sanctuary of Machu Picchu Administration. Only qualified tour operators can do that. Evolution Treks Peru is certified and recommended.

Permits are available on a first come, first served basis. Usually permits for the 4 day Inca Trail for  April, May, June, July  are sold out on the firsts days of October.

Inca trail reservations for 2021 will be able to be made since October 2020.

 

 

 

When You request to book the Inca Trail with us, consider some flexibility of at least  3 days before and after your preferred date. This makes things easier for us to get you a permit.