Discover the secrets and beauty of the Inca trail in our 4 day adventure trip on the world's most famous hike
Enjoy the luxury of our 4 day Private Inca Trail Adventure. This is Peru's number one trek and one of the most well-known and popular treks in the world. Whether you're young or old, in good shape or not, the Inca Trail Trek is for everyone.
A PRIVATE TOUR DEDICATED ONLY TO YOU AND/OR FAMILY & FRIENDS . AN EXPERIENCE TO REMEMBER FOREVER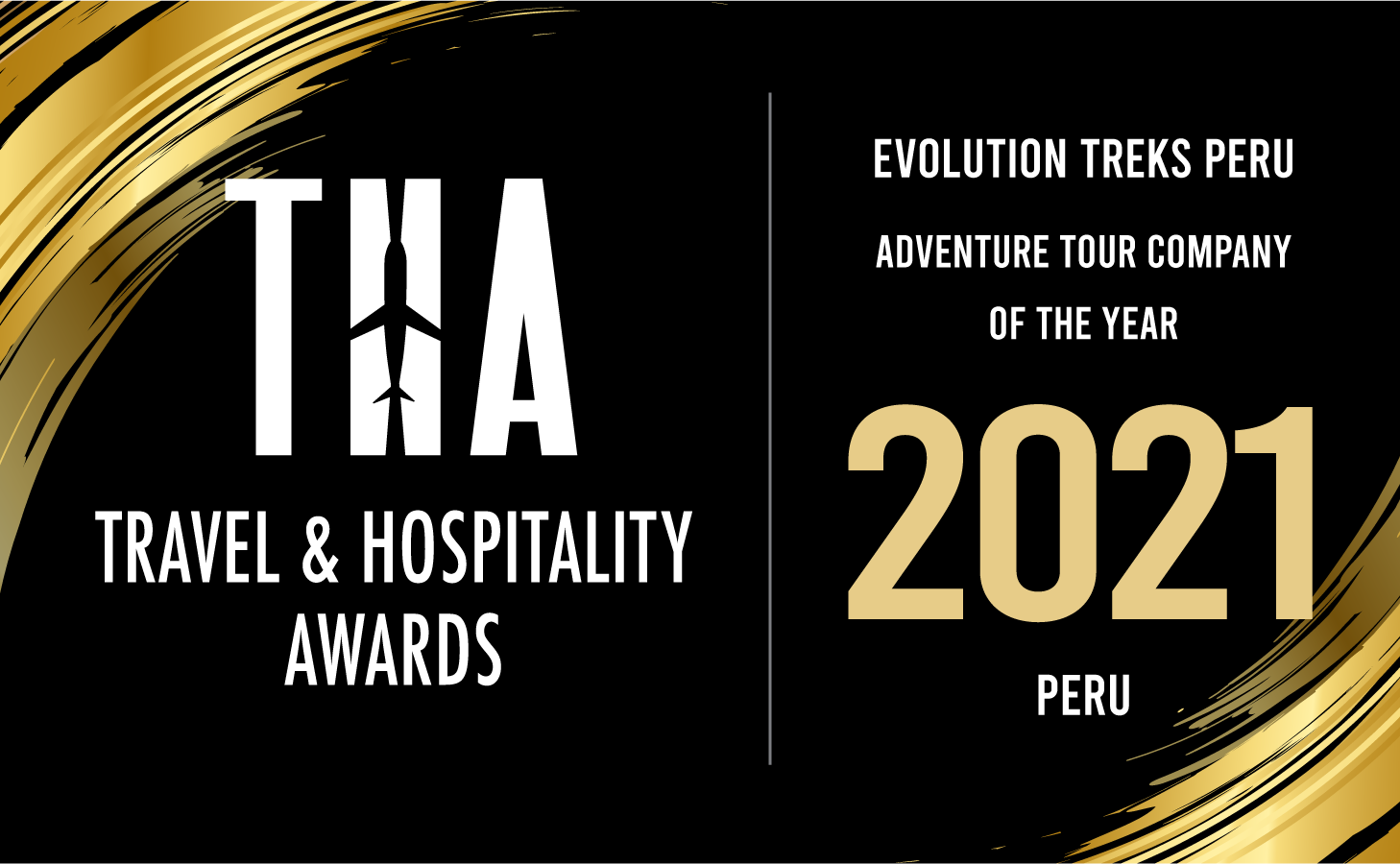 RESOURCES & IMPORTANT INFORMATION
HOW TO TRAIN FOR THE INCA TRAIL
Your content goes here. Edit or remove this text inline or in the module Content settings. You can also style every aspect of this content in the module Design settings and even apply custom CSS to this text in the module Advanced settings.
WHAT TO CARRY IN YOUR DAYPACK
A small back pack is required for the days that you will be hiking. Please make sure that this backpack is comfortable, spacious (preferably between 20L and 30 L), and waterproof. In it you will need to carry the following items:
Headlamp or flashlight. We usually get to our campsites before dark. Sometimes, slow hikers arrive to our campsites shortly after the sunset, in the early evening. Whether you are a fast or slow hiker, carrying your headlamp in your daypack  is a matter of safety in case walking at night is necessary.

Medicines. If you are taking any kind of medication, whether that is altitude pills or an asthma inhaler, keep these items with you at all times.

Rain gear. Keep this with you at all times, especially if you are hiking between September-April.

Water bottle. Remember to drink at least 2 litres of water per day. 

Toilet paper or tissue

Sun screen

Insect repellent. Yes, there are mosquitoes at high altitude and they can be nasty at times.

Hand sanitizer

Small first aid kit. Our guides and porters carry our own first aid kit, but it is never a bad idea to have an extra one.

Snacks. Trail mix or power bars are recommended.

Camera

Fleece, in case it gets cold.

Sunhat

Sunglasses

Money. We recommend always having cash available. 

Trash bag
TIPS FOR HIKING THE INCA TRAIL
BEST READS AND VIDEOS ABOUT PERU
By unanimous vote, we have comprised here in this page, a collection of our best reads and videos about the most important topics we touch on all of   our trips.     Astronomy, Ecology, Human history, Peru, the Incas and current affairs are included in this list. No matter which of these items you read, we hope that you enjoy this collection and that you are able to share with us a bit of what you know about these topics. We think it is important for our concept of sustainable tourism to engage in all of the topics mentioned above.   Enjoy Our  Collection Here
KNOW BEFORE THE TREK
TIPING OUR PORTERS
Some of the reasons  that our price may be higher than that of other agencies are the following:
We ALWAYS book the maximum number of porters possible (according to Inca Trail regulations) so that our porters are not overloaded.
We are the only tour operators hiring women to work as porters on the Inca Trail. We believe that THERE IS NO such thing as SUSTAINABILITY without women's Inclusion.   Hiring Women porters demands more spendings on operational costs. We pay our women and men porters the same salary for their work.
Also, We are the only travel operator in Peru that supplies porters with proper tents, sleeping pads and adequate food for this type of activity. This increases the weight we carry on the trail and demands that we hire more porters.
Our guidelines for tipping our staff is the following:
Two people (minimum group size) should have a maximum of 6 porters and 16 people (max group size) should have 22 porters. 

Tips for our porters, cooks or guides are optional and are NOT  included in our price. However, our advice is that you tip our staff based on their performance, service, and knowledge. 

Each porter gets 100 Soles.

 Each assistant cook 150 Soles.

Each  main chef gets 300 Soles.

We usually multiply the number of porters in a group by 100 soles. Then we add to that number 150 soles for the assistant cook and 300 for the cook. Then we divide that number by the number of tourists. That final number becomes the amount each tourist should contribute for tipping our porters.   Below is a chart with guidelines for how this operation works.

We understand that people who travel in small groups require  more money for tipping. However, we recommend that people tip based on what their heart  and their pockets feel. In no way we want our clients to feel pressured to tip exactly according to our guidelines. 

​

 

​

Assistant Tour guides can be tipped collectively by the members of the group, we suggest 5% of the total cost of the tour.  

Main guides are tipped on a one on one basis and based on their performance.   Tour guides are professional people who spend a lot of time training in different other fields such as archaeology, history, and WFA. We suggest people to consider tipping our guide a 10% to 15% of the value of your tour.
Number  of Toruists

Number of Porters

Number of assistant chefs

Number of  Main Chefs

Total Tip in Soles

Total contribution per tourist

2

4

1

1

850 soles

425 Soles /   128USD

4

8

1

1

1250

312.5 Soles /  94.5 USD

8

14

2

1

2000

250 Soles   /
​76 USD

Suggested tip per porter

100 soles

150 soles

300 soles

–

–
+900 Reviews
company with More than 900 +excellent reviews on Tripadvisor. Click Here to see the reviews
+20 Blog
Trekkers Blogs The best way to understand the experience of travelling with Alpaca is reading and watching what others have experienced with us
+1
Awards, Recognized as the Best Advanture Tour  Company of the Year by THA (Travel & Hospitality Award)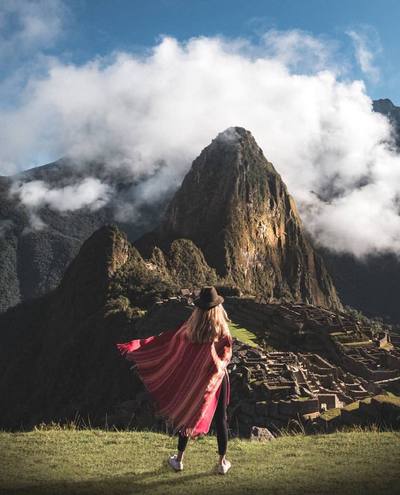 4 DAY INCA TRAIL TRIP
1 person $1500 USD

2 to 3 people $925 USD

4 to 5 people $845 USD

6 people or more $825 USD
Prices Details:
Permits must be secured at least six months ahead of your departing date.
Prices are valid from October 2019 through January 2021.​
ISIC Student card holders get $25 USD discount (numbers and scans have to be presented at the time of the booking, late notices won't be accepted)
Hiking the inca trail to Machu Picchu is a life changing experience when you do it with the number one ethical travel company of Peru. 
HIGHLIGHTS
Dry Andean valley, Last stretch of Sacred Valley, Urubamba mountain range views, scenic trail, Cactus area, local villages, wildlife: prairie horses and dogs, Vizcachas and  Andean foxes, Birds; torrent Tyranulett, Black-chested Buzzard-eagle, Chiguanco thrush, Sun Gate, Wiñaywayna. ​
​
INSIGHT

Hike Distance:  27.9 miles / 45 KM
Difficulty:   Moderate
Duration:  4 days
Elevation Gain:  428m/1404ft.
Weather:   See below
Seasons:   From March 1 until January 31 (February is closed for maintenance).
Cusco Drive Time:   2hr 45min+
Town Nearest Hike:  Ollantaytambo
Age requirement: 1+
Trip Type: 8 max; 6 average
Service: Group – Standard
ITINERARY SUMMARY
​
Day 1: Cusco to Inca Trail
Depart from Cusco to KM 82 (Pickacucho), Inca Trail KM 82 – Wayllabamba Camp, Highlights: Llactapata, Ayapata 
Trekking Distance: 6.8 miles/11 km (5- 6 hours)
Highest point: Wakay Willca (Veronica) 5860m/ 1922 ft
Night Temperature: 10 C/ 50 F
Day 2: Inca Trail: Hiking 
Wayllabamba Camp – Paqaymayo Camp, 
Highlights: Dead Woman´s Pass /Warmiwañusca
Trekking distance: 7.4 miles/12 km (6-7 hours)
Highest point: Abra de Warmiwañusca/'Dead Woman's Pass' at 4200m/13779ft.
Night Temperature: 6 C / 42 F
Day 3: Inca Trail – Hiking 
Paqaymayo Camp – Wiñaywayna, Runcaracay, Sayacmarca, Wiñaywayna
Trekking Distance: 9.9 miles/16km (9 hours)
Highest point: trail 4000m/13123ft 
Night Temperature: 12 C / 59 F
Day 4: Inca Trail – Machu Picchu Park- Cusco
Wiñaywayna – Machu Picchu
Highlights: Punku (Sun Gate), Machu Picchu Archeological park 
Drop off at 6-7pm in Cusco
Highest Point : Inti Punku' ('Sun gate') 2730m/8792ft 
WHAT'S INCLUDED
Private Inca Trail guided hike (4 days)
Private chefs and porters
Entrance fees/ Inca Trail permits
All transport between destinations and to/from included activities are private.
ACCOMODATIONS
Camping (3 nts).
MEALS
3 breakfasts-lunches-afternoon snacks-dinners and various snacks to be eaten throughout the day. 
Allow yourself USD 50-70 for meals not included.
TRANSPORTATION
Private vehicle, trains, hiking.
Day 1     Cusco to Inca Trail
Start time 
Between 4:30 am and 5:00 am
Travel 
Two hours by bus from Cusco to Piskacucho or the famous 82 Km.
Trekking Distance 
6.8 miles/11 km (5- 6 hours)
Highlights of the day
We depart from Cusco by car to KM 82 (Piskacucho) where we will begin our Inca Trail. We will get across the Urubamba river, one of the most important tributaries of the Amazon river, view the Inca Fortress of Huillca Raccay and the Inca city of Llactapata (patallacta).  Enjoy the breathtaking views of the Urubamba mountain range and the snow capped peak of Wakay Willca (Veronica) which stands at 5860m/1922ft.
The Hike
The first day is a good preparation for the upcoming days. The trek is moderate/ easy and help you acclimatize. The trail starts at 2720m/8923ft  climbing to 3000m/8984 ft.
Meals
Breakfast on way to Piskacucho.
Lunch during hike and dinner at campsite.
Various dietary options are available.
Accommodation 
Camping in tents at a campsite in the small village of Wayllabamba. 
Other information 
Entrance tickets, passports and student ID's will need to be shown at the  start of the  trail.
Day 2    Inca Trail: Hiking
Start time 
6:00 am 
Trekking distance
7.4 miles/12 km (6-7 hours)
Highlights of the day
The flora and fauna on this part of the trek is incredibly varied and you will see many birds such as hummingbirds and plants and trees such as the 'Polilepys ' or Q'ueuña tree which grow in the astonishing cloud forest located at 3650/11972m!  You will feel a real sense of achievement reaching the top of the pass today.
The Hike
Very difficult. A steep  and difficult ascent from our campsite at 3000m/10700ft to the highest pass (Abra de Huarmihuañusca/'Dead Woman's Pass' at 4200m/13779ft. After a rest we have a 2 hour descent to our campsite at Pacaymayu.
Meals
Breakfast at campsite, lunch on trek and dinner at campsite in evening.
Accommodation
Camping in tents at a campsite at Pacamayu 3550m/11646ft. 
Day 3    Inca Trail: Hiking
Start time
6:00 am
Trekking Distance
9.9 miles/16km (9 hours)
Highlights of the day
Visit the archaeological site of 'Runcuracay'.  Spectacular views of the surrounding mountains from Runkurakay pass.  Explore the Inca site of 'Sayacmarca' and gazet at the magnificient scenery as you pass through the lovely cloud forest. Visit the Inca site of 'Phuyupatamarca'  (meaning town in the clouds) and then walk through the impressive agricultural Inca site of 'Intipata'.  This is the most amazing day of the trek.
Difficulty level
Difficult. Climb from 3550m/11646ft to 4000m/13123ft to the second highest point on the trail and then a steep descent to the archaeological site of Sayacmarca  and then a further ascent to 3680m/12073ft.
Meals
Breakfast at campsite, lunch on trek and dinner at campsite in evening.
Accommodation
Camping in tents at a campsite at Wiñay Wayna 2680m/8792ft.
Extra
A short distance from this campsite is the Inca site of the same name 'Wiñay Wayna' ('Forever Young'). Even if you are tired after your day's trek, don't miss out on visiting the most impressive site on the trail.
Day 4   Inca Trail – Machu Picchu park – Cusco
Start time
On this last day the wake up time is at 3:30AM.  We start the day early in order to allow our porters  proper time to pack all our campsite and head down to their train stop to catch their train to   Cusco.   After a quick early breakfast, we will  head to the  last checkpoint of the Inca trail where we will wait for about an hour until the gate  of the  check point opens at 5:30AM.
Highlights of the day
A visit to 'Inti Punku' ('Sun gate') 2730m/8792ft before sunrise and  your first dramatic view of Machu Picchu 2400m/7873ft with the sun rising over it! Please read more about the sunrise at Machu Picchu below. 
From the trail a chance to take the famous picture postcard photograph of Machu Picchu.  A walking tour (2 hours) of Machu Picchu by your guide.  Optional climb of Huayna Picchu 2720m/8923ft (a 45 minute climb to reach the top).
After the tour you are free to wander around the stunning site for yourself and then return by bus or foot to Aguas Calientes.  From there you will take the scenic train back to Cusco.  
The Hike
Moderate. A gentle one hour ascent to Inti Punku and then a 40 minute descent toward Machu Picchu 2400m/7873ft
Meals
Breakfast at campsite.  Lunch in Aguas Calientes.
Accommodation
You will be back in Cusco in your own accommodation for this evening.
Other information
What is the sunrise at Machu Picchu? For over 5 decades people visiting Machu Picchu have   wanted to arrive  there   to watch the sunrise.    The best time of the year to watch the sunrise at Machu Picchu is during the winter solstice  on June 21st of every year.   Watching the sunrise is a beautiful thing reserved mainly to the people hiking the Inca Trail during that particular time of the year.  However, this  event is conditioned to season (summer annand weather changes  that  might   prevent people from doing it. Evolution Treks Peru does not guarantee  that you will watch the sunrise at Machu Picchu.
You will be given your train tickets by your guide. The train usually leaves about 2:55 pm and arrives back in Cusco at 7:45 pm although this may be subject to change.  You can opt to have an extra night in Aguas Calientes to explore Machu Picchu further and visit the thermal springs in Aguas Calientes.
This 4 day guided tour will take you to the most beautiful scenaries in the valley of Machu Picchu. Rivers, ancient ruins, mountain and different animal species are some of the thing you will see when hiking with us. The path is rugged and moment steep but nothing neither of those will be an issue as this hike is meant for real adventurous people, the final reward is once you get to Machu Picchu through the Sungate (Inti Punku) 
Duration: 

4 Days and 3 Nights
Start/ Finish location: Cusco city
Service Level: Standard / Group

Difficulty

:

 Moderate/ Demanding

Travel Style:

 Active

Group Size:

 8 max; 6 average
What's Included
Professional Bilingual guide (4 days)
Cooks and porters
Entrance fees/ Inca Trail permits
Collection from the hotel.
Round trip transportation to kilometer 82. Train back from Aguas Calientes to Ollantaytambo. (Expedition train) and bus from Ollantaytambo to Cusco.
Water (Not included for the first 4 hours of trek, we will provide you with boiled water for drinking for the remainder of the tour).
3 breakfasts, 3 lunches, 3-afternoon snacks, 3 dinners and various snacks to be eaten throughout the day. (Breakfast on day 1 and  lunch on day 4 in Aguas Calientes are not included).
Dining tent with tables and chairs.
Cook and assistant cook
2 person tent.
Basic foam sleeping pads.
One way bus tickets from Machu Picchu to Aguas Calientes.
Oxygen bottle.
First Aid kit.
​IMPORTANT
Our porters carry cooking and camping equipment only. You need to hire an EXTRA PORTER if you don't wish to carry your own belongings on the trail. We recommend this as the best thing to do when bookinf a tour with us.
There is no such a thing as a "FREE PORTER". Companies that offer this complimentary service are usually engaging in exploitative practices that force them to carry extra unpain weight. Do not fall for this fishy marketing scheme.
Meals
Our cooks are professionally trained to provide the best high quality meals. The menu varies with different products like pasta, rice, fruits, vegetables, grains, eggs, and different  meats. If you have any dietary restrictions or allergies please make sure to add it in your details at the moment of booking. Breakfast starts at 5:30 AM on most days. Please follow the directions of your tour leader regarding meal times and be there on time to avoid eating cold foods or left overs.  
Transportation
Private vehicle, trains, hiking.
Accommodation
Camping 3 nights. The camping tents we provide are high quality internationally branded products. We use 3 people tents to accommodate 2 people. Single Travelers joining group trips will be paired with same sex person for the duration of the trip. Single tent supplements are allowed at extra cost. 
Pre Trek Presentations. (Briefings) 
Pre trek presentations are conducted for every trek one day before your departure (unless otherwise instructed) typically between 6pm-7pm at a established location that we will let you know via email prior to your trip to Peru. The duration of this presentation may vary depending on the length of the trek but typically last between
time, we will provide duffel bags for your belongings to bring on the trek, and collect any remaining payments. Please note that this meeting is mandatory. This is the deadline for all remaining balances.
Minimun Age
At Evolution Treks Peru we are always happy to have families travel with us. Our minimum age requirement is 1 year old, at the time of hiking the children will be the responsibility of the parent or legal guardian 100%. The children will need full coverage travel insurance. 18 years old is the minimus age to travel without a guardian.
Porters
The porters we have only carry cooking and camping gear, so you must hire an additional porter if you do not wish to carry your personal belongings. $180 for a full porter that can be shared between two people can carry up to 14kg, and a half porter can carry 7kg for one person only and costs $100. There are several regulations that restrict how much weight a porter is allowed to carry, but several companies disregard this to the harm of the porters. We are an advocate for the fair treatment of porters, and as such are very careful to ensure that our porters do not have to carry more than what is fair and ask for you to do the same. 
Pickups and drop offs
Evolution Treks Peru will provide transportation during the trek, beginning and ending at your hotel. Please be aware that there are many hotels, hostels, and AirBNBs that are only accessible via several steep stairs, so we advise checking how close your living arrangement is to a road to ensure you can have an easy pick up and drop off. If you choose to hike in a group tour, then your pick up times are scheduled based on the group itinerary. Any changes to that itinerary will incur on extra pick up services that will have a 30USD fee. 
Booking
Booking forms must be filled out to give us necessary information 
The Peruvian Government requires that all people present a copy of your 
passports. You will need to provide it after your booking.
Deposit
A partial deposit must be made so we can fulfill purchase. This deposit is non 
refundable, non changeable and non transferable. 
Inca Trail Permits
Limited Quantity available for the Inca Trail in all its routes, so be sure to lock in dates ASAP. Once you confirm a date, you must commit to it. 
Living Arrangements and extra bags
There are a variety of hotels, hostels, and other establishments that can
accommodate you for your stay in the area. We recommend that you stay in any central area. check with us for recommended hotels. If you choose an Airbnb for your stay, then please send us an screenshot of the exact location of your Airbnb on google maps.
If you have some bags that you will not be taking to the Inca Trail, then you can do that at your hotel. All hotels in Cusco offer a storage place for such bags for free. However, if you are staying at an Airbnb, then you must check with your host to do so. Also, you can leave your stuff with us at our storage room. In this case you will have to collect your things from our location upon your return from the trek. Also, we can arrange a delivery of your stuff to your hotel for a 10USD extra fee.
Optional services not included
Hire of sleeping bag  (4 seasons) – $40
Walking stick x 2 (single)  – $ 20
Inflatable trekking sleeping pad  (Therm a Rest)  – $35
Camping   Pillow (therm a  rest)   $20
Rent  our TREKKING COMFORT PACKAGE (all of the    items   above) for   only   $100 USD
Full porter – up to 14kg or 30 pounds  (Can be shared between 2 people) $180
Half porter – up to 7 kg or 15 pounds (Can't be shared)   $100
If you require an extra porter  or a half porter, please advise us when filling in booking form.
Single tent  supplement – $55
Huayna Picchu mountain $90
Machu Picchu mountain $90
Packing List
Original passport (and *International Student card (ISIC) if applicable)

Travel Insurance is essential

Sleeping bag (not included but can be hired from us)

Walking boots

Waterproof jacket/rain poncho

Warm jacket

Hat and gloves

T-shirts

Comfortable trousers

Sun hat

Sun protection cream (factor 35 recommended)

Insect repellent

Water (only until lunch time on day 1)

Toiletries and hand sanitizer.

Personal medication

Camera 

Torch with spare batteries (headlamps are useful) 
IMPORTANT:
WATER: 
We will supply you with boiled filtered water.

We do this every day in the mornings before we start hiking and after our lunch breaks. 

Bring a refillable water container or camelback for when you are hiking. 

We strongly advise you to drink at least 2   litres of water a day. Do not attempt to drink water from the streams, rivers or faucets along the trails. 

Do not bring plastic bottled water  to our excursions.

Use only drinkable water to brush your teeth.  
TREKKING BOOTS
​We strongly encourage you to wear trekking boots on our treks. 

Please make sure to wear boots that you have already broken in prior to the trek.

We discourage people from wearing brand new trekking boots. You are more prone to get blisters from wearing brand new boots.   
DRUGS, SMOKING AND ALCOHOL
Smoking is not allowed while on the trek. We want you to have an overall healthy experience while in the mountains.

We discourage people from heavy  alcohol consumption while on the hikes.

Any type of mind altering substances are discouraged and illegal while on the hikes. 

​
PERU ENTRY REQUIREMENTS AND PERMITS 
USA citizens do not need a visa to enter Peru for tourism purposes. When you arrive in Peru, you will receive an Andean migration card instead of a visitor's visa. 
Travelers to Peru will receive a card from Peruvian Immigration upon arrival stating the length of approved stay (usually 90 days). You cannot lose this piece of paper as you will need it to stay in hotels and even leave the country. We recommend keepin it clipped to the front page of your passport. 
Tourists must also provide evidence of return or onward travel. 
PASSPORT
A passport valid for six months is required to enter and depart Peru. You should take a number of photocopies of your passport with you. During your stay, carry a photocopy of your passport at all times. 
When you go to Machu Picchu, you may need to bring your passport. This may vary based on your specific itinerary. But, consider doing so anyway as you can get a novelty passport stamp there. 
TRAVEL INSURANCE 
We recommend that all our customers purchase full coverage travel health insurance plan before coming to Peru. Most airfare engines offer this service at the time of purchasing their flight tickets. Travel insurance is the responsibility of each individual member and must cover trekking up to a minimum of 5200M which is valid for the date of the trip. Details of your insurance will be sought before travelling so we can keep a record as well God forbid it needed to be used and you will need to print and bring a copy of your full insurance policy with you also. 
VACCINES AND MEDICINES
There are no mandatory vaccines for entry into Peru. Check the vaccines and medicines list and visit your doctor (ideally, 4-6 weeks) before your trip to get vaccines or medicines you may need. Recommended for the short-term tourist cover against food and water borne diseases is Hepatitis A and Typhoid and Tetanus. Yellow fever, malaria or other kinds of inoculation (vaccination) are NOT needed for when you visit Cusco's Andean region.
Leishmaniasis is a parasitic disease transmitted by sandflys present in Peru. The skin ulcers associated with this condition can take months to heal. Take care to avoid all insect bites – especially while along the Inca Trail. One of the biggest problems facing travellers to this region is the risk of insect bites. Along the Inca Trail you will often find that many travellers have been bitten significantly by both mosquitoes and sandflys. It is essential to protect yourself. Wearing long sleeved pale coloured clothing and applying good insect repellent (with DEET 30-50% at least) will help. This will be particularly important for the visit to Machu Picchu. 
ALTITUDE CONSIDERATIONS
The human body is quite capable of adapting to a very wide range of barometric pressures and there is plenty of oxygen even at the highest point of this expedition. However, the process of adaptation or acclimatisation does take time and the most important rule is to gain height slowly. Keeping well hydrated is also a huge factor in avoiding AMS (Acute Mountain Sickness). AMS is brought on by lower oxygen levels at higher altitudes. Symptoms include breathlessness, headache, poor sleep, nausea & dizziness. AMS is treated simply by not ascending to higher elevations or in more severe cases descending to lower elevations, where in most cases the symptoms are quickly relieved. This itinerary has been designed to minimise the chances of you getting altitude sickness. If you have suffered serious problems at altitude before, you should seek the advice of your doctor or a specialist. Please note it is common for most people to experience mild headaches on the summit day of this expedition. Always keep your guide informed on how you are feeling. Please let us know of any changes in your health conditions within the first 24 hours of your arrival to Cusco. We want to know your progress in acclimatizing to high altitude and your adaptation to the local food.
DIAMOX 
Diamox (Acetazolamide) is a carbonic anhydrase inhibitor. In simple terms Diamox causes the kidneys to excrete more bicarbonate which causes the blood to become more acidic. Acidifying the blood stimulates ventilation, which increases the amount of oxygen in the blood which reduces the chances of getting AMS. It is your own decision, especially those who have had AMS in the past, to take Diamox prophylactically (as a preventative), starting on the first day of trekking. Current guidelines suggest 125 mg twice per day (tablet form not capsules). You should try taking Diamox for two days at some stage prior to departing Ireland to ensure you don't suffer any of the more serious side effects. Numbness and tingly fingers and toes are common but in some cases users can suffer from nausea, vomiting or diarrhoea. If you experience any of the latter three side effects, we would advise against using Diamox. Always consult and follow the advice of your own doctor about Diamox or any other medication. Others advise you to take an aspirin daily on the trip to thin the blood to try prevent AMS. Again, you need to ask your own GP for advice. 
SPENDING MONEY AND TIPS
The "Nuevo Sol" (S/.) is the official currency of Peru. There are notes of the following denominations: 10, 20, 50, 100 and 200 soles. Coins are 10, 20 and 50 cents, as well as 1, 2 and 5 Nuevos Soles. Countless shops, restaurants, hotels and gas stations accept US Dollars. It is possible to exchange currency in banks and currency exchange agencies. There are also "cambistas" street currency exchangers, but the safety of the transaction is not guaranteed. Currency exchange agencies are regularly open from 9:00 am to 6:00 pm, from Monday to Friday, and half day on Saturdays. Most cities in the country have ATMs connected in most cases to Plus (Visa), Cirrus (MasterCard/Maestro), American Express and other networks. You may withdraw Nuevos Soles or US Dollars, although the exchange rates tend to be less favorable. 
Tipping guidelines
With regards of tips for porters, the average tip a porter gets 30USD for the 5 days. We usually multiply the number of porters for 30USD and divide that by the number of hikers. Chefs get an average of 20USD per day per hiker. Tour guides however are tipped individually by each participant based on performance. The average tip a guide gets is 15% of the cost of the tour per hiker. 
Why Us?
Because You Support Ethical travel and the Inclusion of Women. Evolution is The first Tour Operator Hiring Women Porters on The Inca Trail and providing equal pay for men and women.
INCA TRAIL TREK MAP AND WEATHER INFORMATION
Evolution Treks Peru Recognitions