10 Things to Do in Cusco, Peru's Ancient City!
If you're searching for a destination offering abundant activities, Cusco, Peru, is the ideal spot. Cusco, Peru, is the perfect place. With its vibrant culture and history, stunning outdoor activities, delicious cuisine, and more – there's something here for everyone. From cultural attractions like Machu Picchu to historical sites like Sacsayhuaman Fortress or shopping in San Blas Square – there are endless opportunities for exploring all that Cusco offers. Whether you're planning a day trip from nearby cities or an extended stay in this beautiful city – these are just some of the amazing things you can experience while visiting Cusco.
Introduction
Cusco is an ancient city located in the Andes Mountains of Peru. Once the capital of the mighty Inca Empire, Cusco is now a renowned tourist hub for visitors from around the globe. With its unique mix of cultural attractions, historical sites, outdoor activities, culinary experiences, festivals and events, shopping opportunities, and nearby day trips – Cusco has something to offer everyone.
The history of Cusco dates back thousands of years when it was founded by Manco Capac as part of the Incan Empire in 1200 AD. Situated strategically on top of a hill, Cusco was an essential part of the Incan Empire since Manco Capac was founded in 1200 AD. After Spanish conquistadors arrived in 1533, they destroyed much of what remained from this era; however, some ruins remain today, such as Sacsayhuaman, which offers breathtaking views over Cusco.
In conclusion, Cusco is a great place to visit and explore its many cultural attractions. From exploring ancient ruins to tasting traditional Peruvian cuisine, plenty of activities in the city can provide an unforgettable experience. Next, we will look at some of the top cultural attractions in Cusco.
Cultural attractions in Cusco
Cusco, once the center of the Inca realm, is a metropolis steeped in culture and heritage. At the heart of Cusco lies Plaza de Armas, a great spot to unwind and observe the hustle and bustle or snap some shots of its impressive architecture. It's a great place to relax, and people watch or take photos of the beautiful architecture surrounding it. The nearby Cusco Cathedral stands as one of Peru's oldest churches and features stunning Baroque-style interiors with detailed carvings on its walls and ceilings.
Qorikancha was once an important temple dedicated to Inti, the sun god worshiped by Incas; today, it reminds visitors about Cusco's rich cultural heritage. Within Qorikancha lies a variety of fascinating relics, such as mummies, ceramics, and other archaeological pieces, that will give you an insight into the past culture of Peru. San Pedro Market offers a unique experience: here, you can buy traditional clothing items like ponchos or alpaca wool sweaters and exotic fruits like lúcuma or chirimoya, both popular among locals.
With so many cultural attractions available for exploration, Cusco has something to offer everyone, from Plaza de Armas and the nearby Cusco Cathedral with its stunning Baroque style interiors to Qorikancha, where you can find interesting artifacts from ancient Peruvian life, or San Pedro Market, where you can buy traditional clothing items and exotic fruits popular among locals. Museums such as Museo Inka (Inca Museum) and Museo de Arte Precolombino display various objects from ancient cultures like Chavin, Moche, Nazca, or Chimu. There is plenty of culture to explore in this city.
Cusco's Cultural attractions offer visitors a unique experience, from exploring Incan ruins to learning about the city's history and culture. Historical sites in Cusco provide an even more immersive journey into Peru's past, allowing one to explore ancient monuments and archaeological sites.
Historical sites in Cusco
Cusco, a UNESCO World Heritage Site and the former capital of the Inca Empire, offers an array of captivating historical sites that provide visitors with an insight into its rich past.
Sacsayhuaman is one of Cusco's most impressive archaeological sites. Located on a hill overlooking the city, this site features massive stone walls made of huge stones fitted together without mortar in an incredible feat of engineering. The site also has several temples, plazas, and terraces with stunning views over Cusco.
Qenqo is another fascinating site located near Sacsayhuaman. This complex was likely used for religious ceremonies as it contains an altar carved out from solid rock surrounded by tunnels and chambers believed to have been used for rituals or sacrifices. Visitors can explore these underground passageways, which lead to hidden chambers containing mysterious carvings depicting animals and gods from Incan mythology.
Pukapukara was once a military outpost built during the reign of Emperor Pachacuti in order to protect Cusco from invaders coming down from the mountains above it. Today visitors can still see some remnants of its defensive walls and towers where sentinels would have kept watch over their kingdom below them while they defended against any threats that may arise.
Tambomachay thought to be a temple devoted to water worship due to its close proximity to natural springs in the area, is a small yet significant archaeological complex. It includes baths fed by aqueducts and other structures related to ritualistic activities, such as offerings or sacrifices made by priests who faithfully prayed at this sacred site seeking protection or blessings for their people. Keywords: Active Voice, Idioms, Colloquialisms, Grammar, Spelling, Punctuation
For those seeking to gain a deeper understanding of the city, exploring Cusco's historical sites can be an enriching experience. For those seeking a more active experience, Cusco offers numerous opportunities for outdoor recreation.
Outdoor activities in Cusco
Cusco, Peru, is the perfect destination for outdoor enthusiasts. With its stunning scenery and an incredible variety of activities, there's something to satisfy everyone's adventurous spirit. Here are some of the best outdoor activities in Cusco:
Exploring the Inca Trail, one of South America's most renowned treks promises an exciting four-day journey through lush landscapes and ancient sites culminating in magnificent vistas. This four-day trek takes you through lush valleys, past ancient ruins, and up to spectacular mountain views. For a shorter but still rewarding hike, check out Rainbow Mountain or Ausangate. Both offer amazing views without taking days out of your trip.
For an adrenaline-filled experience, whitewater rafting in Cusco should be your go-to activity. You'll explore beautiful canyons on class III and IV rapids – no experience necessary.
Zipline & Canopy Tours:
Ziplining over the treetops is a great way to take in the sights from above. Experience a unique aerial view of the stunning Cusco area with zipline tours that take you soaring over its treetops. For an even more thrilling experience, try canopy tours which involve rappelling down into jungles full of exotic wildlife.
For experienced riders, Cusco offers various challenging mountain biking trails that will test your skills and give you breathtaking views. From leisurely rides along scenic trails with gorgeous views to technical downhill courses that test your skills – it doesn't get much better than this.
Horseback Riding:
One unique way to explore the countryside around Cusco is by horseback riding. Plenty of guided tours are available that will take you through rolling hillsides and quaint villages off-the-beaten-path where few tourists ever go – worth checking out if time permits.
Cusco offers various outdoor activities, such as hiking and rafting that attract adventurers worldwide each year.
Outdoor activities in Cusco provide an amazing opportunity to explore the city and its surroundings, giving travelers a unique experience. With that said culinary experiences in Cusco are also worth exploring as they offer some of the most delicious dishes from Peru's rich culture.
Culinary experiences in Cusco
Cusco, Peru, is a city that offers an abundance of culinary experiences. From traditional Peruvian dishes to pisco tastings and cooking classes, there's something for everyone who loves food.
Traditional Peruvian cuisine is one of Cusco's most popular food types. Popular dishes include ceviche, lomo saltado (stir-fried beef with tomatoes and onions), and rocoto relleno (stuffed spicy pepper). The tasty flavors of these dishes offer an intriguing glimpse into Peruvian culture.
Pisco tasting is also very popular in Cusco. Pisco, a distilled spirit crafted from grapes cultivated near Lima, is now an essential part of Peruvian heritage. Visitors can enjoy pisco cocktails at many bars or participate in organized tastings where they will learn about different varieties while sampling them.
Cooking classes are another great way to experience local cuisine in Cusco. Many restaurants offer hands-on classes where visitors can learn how to make traditional recipes like ceviche or tamales from scratch using fresh ingredients found locally. Food excursions provide a great opportunity to sample the finest dishes from different parts of Cusco while getting insight into its cultural heritage.
Finally, don't forget to try some delicious street food during your stay. Empanadas filled with cheese or chicken, anticuchos (grilled beef heart skewers), choclo con queso (corn on the cob topped with cheese) – these tasty treats will leave you wanting more.
Every trip to Cusco would be complete with trying all these amazing culinary experiences, so get ready for an unforgettable adventure through flavors.
Cusco's gastronomic escapades present a stimulating selection of fare sure to satisfy any taste, offering an enjoyable journey into the area's culinary and cultural customs. Moving on from this topic, Cusco festivals and events provide visitors with even more opportunities to immerse themselves in Peruvian culture.
Festivals and events in Cusco
Cusco, Peru, is renowned for its vibrant festivals and events throughout the year, including Inti Raymi (Festival of the Sun), a celebration honoring the sun god Inti held on June 24th. One of its most famous celebrations is Inti Raymi (Festival of the Sun), an annual festival that honors the sun god, Inti. The yearly festivities are held on June 24th and involve colorful processions, traditional dances, music performances, and offerings to honor Inti.
Corpus Christi is another important event celebrated in Cusco every year on June 15th or 16th. During this religious holiday, people gather in churches to celebrate mass followed by festive parades with floats decorated with flowers honoring Jesus Christ's body being taken down from the cross after his death. It's also customary for people to sprinkle flower petals along streets as they parade through town during Corpus Christi celebrations.
On the twelfth of March each year, Cusco celebrated its anniversary as a World Heritage Site by UNESCO in 1983. Locals and visitors alike are invited to partake in various festivities such as parades with local bands playing Andean music; traditional dance performances; art exhibitions exhibiting work from local artists; food fairs serving up delectable Peruvian cuisine; fireworks displays at nightfall, and more. This is truly a day for all to get together and "raise the roof" while commemorating this special milestone. Keywords: celebrate, commemorate, festivities, parade, band, performance, exhibition
Events in Cusco offer a wonderful opportunity to soak up the culture of this captivating city. Shopping in Cusco is also a great option for those seeking unique souvenirs or gifts.
Shopping in Cusco
Shopping in Cusco is a great way to bring home a unique piece of Peru. Whether you're looking for traditional handicrafts, alpaca wool products, souvenirs, or gifts, plenty of options are available.
Traditional Handicrafts:
Traditional Peruvian crafts such as textiles, pottery, and jewelry can be found throughout the city. Head to San Blas or Mercado Central, where you'll find various colorful and intricately designed items that make great gifts for friends back home. Prices vary depending on quality and craftsmanship, so shop around before purchasing.
Alpaca Wool Products:
Alpaca wool is prized by many for its softness and warmth – perfect for chilly nights in Cusco. You'll find sweaters, scarves, hats, and other clothing made from this natural material at various shops throughout the city center and markets like San Pedro Market or El Molino de Oro near Plaza de Armas.
Souvenirs & Gifts:
If you're looking for something more traditional than alpaca wool, then head over to Calle Hatun Rumiyoc, where you will find a range of local artisanal goods, including ceramics painted with Incan motifs and carved wooden figures depicting Andean gods such as Pachamama (Mother Earth). Plenty of gift shops also sell t-shirts featuring humorous slogans about life in Peru – perfect souvenirs for your trip.
Exploring Cusco's shopping scene is a great way to gain insight into the culture behind its souvenirs. So take some time out during your visit to explore all this vibrant city has to offer when it comes to shopping – you won't regret it.
Shopping in Cusco offers souvenirs, art, and crafts to take home as mementos. From local markets to upscale boutiques, there is something for everyone. Next up on our list are the nearby day trips from Cusco, allowing you to explore more of Peru's incredible landscape.
Nearby day trips from Cusco
Cusco, a city steeped in history as the former capital of the Incan Empire, is alive with culture and excitement for travelers to explore. Located in Peru's Sacred Valley, it is an ideal base for day trips to nearby attractions offering breathtaking views and experiences.
A. Maras and Moray:
Just 30 kilometers from Cusco lies the unique archaeological site of Maras and Moray. Here you can explore ancient salt pans carved into terraces on a hillside by pre-Incan cultures more than 2,000 years ago. Then head over to Moray, where you will find an impressive circular agricultural terrace with three different levels used by Incans to experiment with growing crops at different altitudes – all within one area.
B. Chinchero:
If you are looking for some local color,, take a trip to Chinchero, just 25 kilometers away from Cusco city center. This quaint village has retained much of its traditional architecture while offering stunning mountain views and artisanal markets selling beautiful handmade textiles made using centuries-old weaving techniques passed down through generations here in this region.
C . Ollantaytambo:
Ollantaytambo is another great option for those wanting to experience some Incan history firsthand without having to venture too far from Cusco City Center – just 60 km away. Explore the well-preserved ruins that date back hundreds of years or hike up one of the many trails around town, offering spectacular views across the valley below, before heading back home after your day trip.
Last but certainly not least – Machu Picchu – is probably Peru's most iconic destination. Although technically it is outside our scope for this article since it requires more than one day, we thought we would mention it anyway since it is only 80km away from Cusco City Center, making it possible even if you do not have enough time during your stay here in Peru's Sacred Valley Region.
Exploring the nearby day trips from Cusco is a great way to get an authentic Peruvian experience. Thus, we have arrived at our findings regarding this subject.
Conclusion
Cusco is a city of rich cultural heritage, spectacular historical sites, and plenty of outdoor activities. From the Incan ruins to the colorful festivals and events, there's something for everyone in this vibrant city. The food scene alone offers an array of culinary experiences, from traditional Peruvian dishes to international cuisine. Shopping opportunities abound with unique artisan crafts that make great souvenirs or gifts for loved ones back home. And if you're looking for a day trip outside Cusco, several nearby destinations are worth exploring.
Don't wait any longer to start planning your next adventure in Cusco. Experience Cusco's unique combination of culture, history, and modernity – start planning your next adventure today. From hiking through ancient ruins to savoring local cuisine, there's something special for every traveler. So begin your journey today and discover why Cusco is one of the most remarkable places on earth.
FAQs about Things to Do in Cusco
What is special about Cusco Peru?
Cusco Peru is a destination unlike any other. It is steeped in history and culture, with archaeological sites dating back to the Inca Empire. Tourists flock to Cusco, Peru from around the globe, captivated by its stunning landscapes of towering peaks and lush valleys dotted with ancient ruins. Cusco also offers plenty of activities for travelers looking for adventure; trekking through the Sacred Valley or taking a tour of Machu Picchu are just some examples. For those seeking relaxation, many spas offer traditional treatments such as massage therapy and aromatherapy. With so much to offer,, Cusco Peru remains one of South America's most popular tourist destinations.
Why is Cusco worth visiting?
Cusco is an ancient city in Peru steeped in history and culture. Once the seat of power for the Inca Empire, Cusco continues to draw tourists eager to explore its many cultural sites and natural wonders. Its rich cultural heritage makes it worth visiting for its historical sites such as Sacsayhuaman fortress, Qorikancha temple, Plaza de Armas square, and San Blas district. Additionally, Cusco offers stunning natural beauty with nearby mountains like Ausangate or Machu Picchu that can be explored by trekking or train rides. With plenty of museums to explore and traditional markets to visit, Cusco has something for everyone making it a worthwhile destination to experience South American culture at its finest.
1. Explore the Sacred Valley of the Incas:
This stunning valley is located between Cusco and Machu Picchu, filled with archaeological sites such as Pisac, Ollantaytambo, Chinchero, and more. To glimpse traditional Andean life, you can explore ancient ruins, terraces carved into mountainsides, and picturesque villages.
2. Visit Saksaywaman Archaeological Park:
Located just outside Cusco city limits, this park contains some impressive structures built by the Inca civilization in the 15th century AD, including walls made from large stone blocks that fit perfectly together without mortar or cement.
3. Hike Rainbow Mountain (Vinicunca):
A two-hour drive from Cusco will take you to this colorful mountain peak at 5200 meters above sea level, where you can witness an incredible view of snow capped peaks against vibrant rainbow-colored hillsides created by mineral deposits over time.
What is there to do in Cusco tonight?
At night, Cusco comes alive with various activities for visitors to enjoy. The Plaza de Armas is the perfect place for people-watching, and many restaurants offer traditional Peruvian cuisine and international options. For those looking for something more active, Cusco offers numerous dance clubs and bars where you can enjoy live music or DJs spinning your favorite tunes. Several theaters host cultural events like plays, musicals, and stand-up comedy shows. No matter what activity you're looking for in Cusco tonight, you'll surely find something exciting.
Conclusion
Cusco is a fascinating destination with cultural attractions, historical sites, outdoor activities, and culinary experiences. It also offers plenty of shopping opportunities and nearby day trips, making it the perfect place to explore. From cultural attractions to outdoor activities, Cusco offers an array of exciting experiences that will appeal to all kinds of travelers.
Discover the beauty of Cusco and explore its vibrant culture by booking your trip with ETP. Experience all this ancient city has to offer in a safe, secure, and enjoyable way.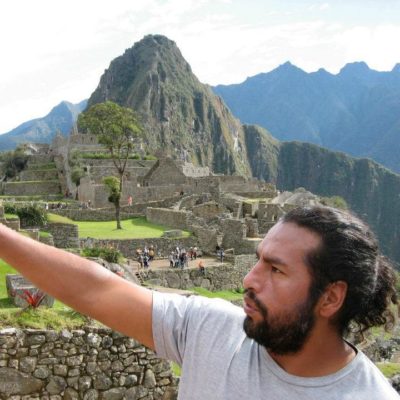 Miguel is a professional tour guide from Cusco, Peru, with almost 20 years of experience leading tours and a deep knowledge of Peru's cultural and ecological diversity. He is also an advocate of ecotourism and cultural sensitivity and has lectured on these topics in the US and Europe. He co-founded Evolution Treks Peru, a worker-owned travel company based in Cusco.