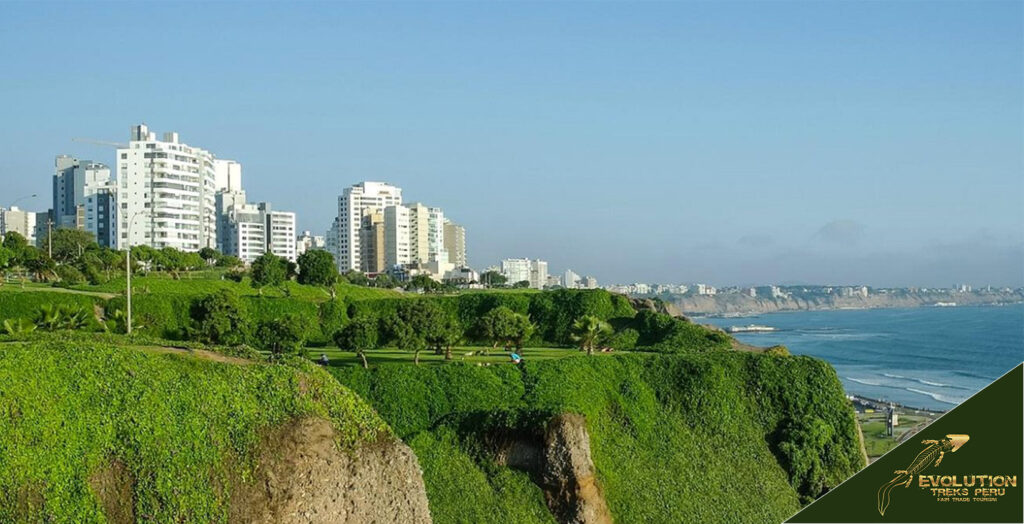 Smooth Transfers: From Lima Airport to Miraflores with Ease
Traveling from Lima airport to Miraflores can seem like a daunting task, especially if it's your first time in Peru.
The unfamiliar surroundings, language barriers and the potential for getting lost might make you anxious. But don't worry!
We're here to guide you through this journey with ease and confidence.
No more stressing about how to navigate from Lima airport to Miraflores.
Understanding Lima's Jorge Chavez International Airport
The bustling hub of Jorge Chavez International, often referred to as the gateway to South America for numerous travelers, is located in the Callao district. Despite being close to downtown Lima and Miraflores District, it can be intimidating due to its location in a region known for safety worries.
Safety Considerations at Jorge Chavez International
Airports are generally considered safe zones worldwide. However, stepping outside their confines into areas like Callao District, where crime rates tend to be higher, may present risks. While security within the main arrival's terminal building is stringent, thanks largely to the efforts of LAP (Lima Airport Partners), vigilance should not wane once one steps onto Peruvian soil.
LAP has been instrumental in enhancing the overall traveler experience during arrivals and departures through initiatives aimed at boosting safety measures inside and around the vicinity of this busy aviation center.
Navigating Currency Exchange & Language Barriers
Currency exchange rates fluctuate frequently, which might make transactions confusing even for seasoned travelers arriving on domestic or international flights. Before leaving their home country, familiarizing oneself with current conversion rates using reliable online resources such as XE Currency Converter would prove beneficial. Additionally, language barriers could potentially complicate matters further, especially when interacting directly with locals who may not necessarily speak English fluently. Translation apps available nowadays, designed specifically to help bridge linguistic gaps, thereby enabling smoother communication between different cultures globally, come in handy here.
Tips For Navigating The Terminal Building
Jorge Chavez International houses both domestic and international terminals under one roof, making navigation relatively straightforward compared to other larger airports spread over vast geographical areas. Given the sheer volume of passengers passing through on a daily basis, coupled with the architectural layout of the unique building itself, first-time visitors might still find themselves feeling slightly overwhelmed upon initial arrival here.
To help mitigate potential confusion, downloading the official mobile application provided by LAP, which includes detailed maps along with useful features like real-time flight updates, dining, and shopping options, amongst others, all conveniently accessible via a single platform, thus ensuring a seamless transition
Key Takeaway: 
Stay alert when leaving Lima's Jorge Chavez International Airport due to the high crime rates in the surrounding Callao District. Keep up-to-date with currency exchange rates and use translation apps for easier communication. Navigate through the airport using LAP's official mobile application for a seamless transition.
Public Transport from Lima Airport to Miraflores
Navigating a new city's public transportation system can be an exciting endeavor, particularly when departing from Lima Airport and heading to the vibrant district of Miraflores. Especially if your destination is the bustling district of Miraflores from Jorge Chavez International Lima airport.
Challenges with using public transport in Lima
The first hurdle travelers face is understanding how to navigate through an unfamiliar bus network. The routes are intricate and often lack clear signage, which makes them hard for newcomers to comprehend. Plus, buses tend to get overcrowded during peak hours – not exactly ideal conditions when you have suitcases in tow.
Besides that, payment on these buses usually requires cash transactions conducted exclusively in Peruvian Soles. If currency exchange or local ATM withdrawal hasn't been ticked off your post-arrival checklist yet, this could turn into another roadblock.
Safety concerns related to the Callao district, where the airport is located
Jorge Chavez International Airport resides within the Callao District – infamous for its high crime rates, especially after sundown. Despite authorities' efforts over recent years, safety remains a concern, particularly for tourists who stand out as potential targets.
Apart from common occurrences like pick-pocketing or bag-snatching incidents on crowded buses worldwide, there's also risk associated with taxi scams around airports globally, including Peru. Such scenarios generally involve drivers charging exorbitant fares once they realize their passenger isn't familiar with standard rates locally.
Using Airport Express Bus Service
The journey from Jorge Chavez International Lima Airport to the bustling district of Miraflores can be a bit daunting for first-time visitors. That's where Airport Express Lima steps in, providing an easy and convenient mode of transport.
Amenities offered by Airport Express Buses
Riding on one of these buses is not just about getting from point A to point B; it's also about enjoying the ride itself. Passengers on Airport Express Buses are able to stay connected or plan their day ahead with the free Wi-Fi access provided onboard.
Beyond connectivity, passengers are treated to onboard televisions for entertainment and toilets – amenities typically absent in standard public transportation options. And let's not forget space. There's ample room here for luggage without any additional fees involved.
How often do these buses run?
No need to worry if your flight lands at odd hours because this service operates around the clock seven days a week, ensuring maximum convenience regardless of when you arrive. With nine departures daily heading towards Miraflores between 7 AM and midnight, plus return trips starting as early as 6 AM until 10 PM, there should always be an option available no matter what time zone confusion might have thrown off internal body clocks into disarray post-flight.
This level of consistency provides peace of mind, knowing that a reliable transit solution awaits irrespective of arrival schedules and unpredictable traffic conditions, which could otherwise complicate matters significantly, especially in unfamiliar territory such as Peru's capital city.
Ticket pricing details
If budget considerations weigh heavily on travel decisions after long-haul flights, then ticket prices set by Airport Express Lima would definitely appeal to many travelers out there. One-way journeys cost $8 USD per person. In contrast, round-trip tickets come cheaper at $15 USD, making it an economical choice for those planning both inbound and outbound travels via the same method, thereby saving a few dollars in the process too.
You're given the flexibility to purchase tickets either online in advance or using credit cards, thus avoiding potential hassles upon
Key Takeaway: 
The Airport Express Lima service offers a convenient, comfortable and affordable transfer from Jorge Chavez International Lima Airport to Miraflores. With round-the-clock operation, onboard amenities like free Wi-Fi and TVs, ample luggage space and flexible ticketing options, it's an ideal choice for stress-free travel in Peru's capital city.
Taking Taxis From Jorge Chavez International To Miraflores
Opting for a taxi ride from Lima's Jorge Chavez International Airport to the bustling district of Miraflores is an attractive choice for many first-time visitors. The journey, under normal traffic conditions, takes approximately 45 minutes. However, this form of transport can present difficulties, particularly if you're unfamiliar with Peru or don't speak Spanish fluently.
Selecting Reliable Taxi Companies Inside The Airport
Upon landing at Lima airport, finding a trustworthy taxi service is your initial challenge. Three official companies operate within the premises: Taxi Green, Mitsoo, and our favorite, Taxi Directo. You'll find their booths conveniently located inside the international arrivals area, where you can secure your ride without any hassle.
The safety standards maintained by these services are commendable as they function under strict regulations enforced by local authorities, ensuring that passengers have peace of mind during their commute. One tip we'd like to share here, though: even though English isn't widely spoken among drivers, having your destination address written down in Spanish could prove quite handy.
Flat Rate Charges Compared With Bus Fares
A significant advantage when using one such regulated taxi lies in them offering flat rate fares based on zones within the city rather than metered charges, which might fluctuate due to unpredictable factors like heavy traffic or unfamiliar routes taken by the driver, leading to unexpected expenses.
To give readers some perspective about the cost comparison between bus services (like the popular option 'Airport Express Lima') and taxis, while buses charge roughly $8 per trip regardless of the distance traveled within the route network, taxi fares usually range somewhere between $15-$20 depending on the exact location drop-off point within the Miraflores district. This fare difference makes it crucial for travelers to weigh budget considerations alongside other aspects, such as comfort level and convenience, before deciding on the preferred means of transport during their stay here.
Key Takeaway: 
Hopping a taxi from Lima's Jorge Chavez International Airport to Miraflores is popular among first-timers but comes with challenges. Opt for reliable companies like Taxi Green, Mitsoo or Taxi Directo inside the airport. They offer flat rate fares and ensure safety standards. Having your destination address in Spanish can be helpful.
Why Uber Is Not Recommended at Lima Airport
You might be thinking, "Uber? That's my go-to for airport rides." But hold on a second. In Peru, particularly at the Jorge Chavez International Lima Airport, relying on Uber could lead to unexpected cancellations and potential headaches.
This is due to legal challenges that have resulted in restrictions within certain areas of the country – airports included. What does this imply for you, the traveler? Let's dive deeper into why using Uber from Lima airport may not be your best bet.
Issues Encountered While Using Uber at Lima Airport
The crux of the problem with utilizing Uber services at Jorge Chavez International lies in its operational limitations. Due to ongoing disputes between Peruvian authorities and ride-hailing companies like Uber, they're technically prohibited from picking up passengers directly from the main arrivals terminal building.
In practical terms, these constraints can result in sudden trip cancellations if drivers are identified by security personnel or police forces stationed around the vicinity, thus leaving travelers stranded midway on their journey towards intended destinations such as the Miraflores district, etcetera. This scenario isn't just inconvenient—it disrupts travel plans, potentially ruining first impressions about the beautiful city of Lima.
Besides logistical issues associated with app-based taxi service providers like Uber operating under restrictive conditions inside Lima Airport, safety considerations also play a significant role when choosing transport modes in foreign countries, especially in those unfamiliar territories where language barriers often pose additional difficulties during interactions with the local populace, including cab drivers too.
To avoid complications related to the usage of unregulated transport options (Uber) upon landing in Peru, rail via domestic flights arriving into Jorge Chavez International Lima Airport, travelers should instead consider pre-booking taxis or shuttle bus services offering more reliability compared to the unpredictable nature surrounding app-based platforms in the current circumstances prevailing within the capital city itself. Hence, it becomes crucial to adapt ourselves according to local laws and regulations rather than assuming the same rules apply everywhere else around the world too, right folks?
Taking note of all the above-mentioned factors, one can conclude that although the modern conveniences offered by global tech giants such as Uber prove useful back home
Key Takeaway: 
Despite its convenience elsewhere, Uber is a risky choice for transportation from Lima Airport due to legal disputes and operational restrictions. For reliable transfers to Miraflores, consider pre-booking taxis or shuttle services instead of assuming global norms apply in Peru.
FAQs in Relation to Lima Airport to Miraflores
How much is a taxi from Lima Airport to Miraflores?
Taxis from Lima Airport to Miraflores typically cost between 50-70 Peruvian Soles, depending on the company and traffic conditions.
How much does Uber cost from Lima Airport to Miraflores?
An Uber ride can range anywhere between 45-60 Peruvian Soles. However, note that Uber's legality at the airport is disputed.
How far is the airport from Miraflores?
The distance between Jorge Chávez International Airport and Miraflores district in Lima is approximately 18 kilometers or about an hour's drive away.
What is the safest transportation from Lima Airport?
The safest options for travel are pre-booked taxis or services like Airport Express Bus which offer comfort, security, and reasonable prices.
Conclusion
Navigating from Lima Airport to Miraflores does not have to be intimidating.
You've learned about the ins and outs of Jorge Chavez International Airport in the Callao district.
The challenges with public transport in Lima are now clear, along with why it's not an ideal option for travelers laden with luggage.
The Airport Express Bus Service emerged as a safe, convenient alternative offering amenities like free Wi-Fi and onboard toilets at reasonable prices.
Taxis also seem viable but require some careful considerations due to language barriers and varying routes taken by drivers.
Uber may not be your best bet owing to its legal issues within Peru, particularly around airports.
Our team is here to ensure you navigate these initial steps smoothly so that you can focus on discovering the secrets of Machu Picchu or embarking on thrilling hiking adventures without any stress!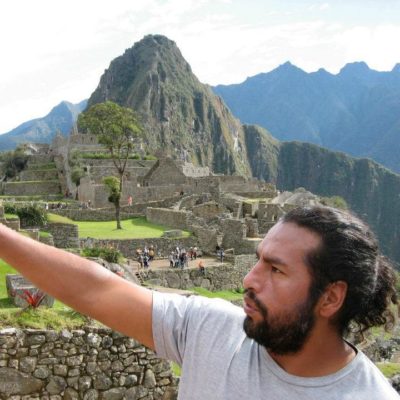 Miguel is a professional tour guide from Cusco, Peru, with almost 20 years of experience leading tours and a deep knowledge of Peru's cultural and ecological diversity. He is also an advocate of ecotourism and cultural sensitivity and has lectured on these topics in the US and Europe. He co-founded Evolution Treks Peru, a worker-owned travel company based in Cusco.