The Magic Water Circuit, also known as the Circuito Mágico del Agua, is a known attraction situated in Lima, Peru, found within the Parque de la Reserva. This park spans 19 acres and was established in 1929. This remarkable Circuit boasts 13 captivating water fountains making it the largest fountain complex globally acknowledged by the Guinness World Records.
The roots of the Magic Water Circuit can be traced back to its transformation in 2007 when the historical Parque de la Reserva underwent a makeover to become a water fountain complex. The project's construction expenditure amounted to US$13 million. Since its opening, the Circuit has grown into a spot for both locals and tourists alike, captivating millions of visitors in its initial eight months].
The primary objective of the Magic Water Circuit is to provide amusement and recreation for visitors of all ages. The fountains are adorned with illumination. Offer various interactive features that allow visitors to engage with the water displays and relish a truly unique sensory experience. The Circuit is open from Wednesday to Sunday, starting from 3:00 pm to 10:30 pm, with the fountains reaching their splendor after nightfall.
Within the Magic Water Circuit, one can find 13 fountains, each boasting its remarkable design and exceptional features. The Circuito Mágico del Agua features fountains, including the Rainbow Fountain, Fountain of Harmony, Walk-in Dome, Tunnel of Surprises, Maze of the Dream, and the Magic Fountain. Among them, the Magic Fountain stands out as the most powerful fountain in the park.
Located in Lima, Peru, within the Parque de la Reserva, the Circuito Mágico del Agua is easily accessible to locals and tourists. Situated between Avenida Arequipa and Paseo de la Republica, its central location adds to its popularity..
The Circuito Mágico del Agua plays a role in the tourism industry of Lima, attracting several visitors and contributing to the local economy. Thanks to its entrance fee, people from backgrounds can enjoy the Circuit. Moreover, the revenues generated from these fees have been instrumental in renovating the Municipal Theatre of Lima, enriching the city's offerings.
Rather than focusing on buildings, the centerpiece of the Circuito Mágico del Agua is undoubtedly its captivating water fountains. Each fountain is artful. Showcases a structure within the park. The primary emphasis is on creating displays with water and light than traditional architectural structures.
The number of tourists visiting the Circuito Mágico del Agua may vary yearly. However, considering its popularity and the fact that it attracted two million visitors eight months after its opening, it can be inferred that a significant number of tourists chose to explore the park. The Circuito Mágico del Agua offers one of a kind experience, with its scale making it a must-see destination for locals and tourists who are discovering Lima.
In general, Lima's Circuito Mágico del Agua showcases a mesmerizing exhibition of water fountains in the Parque de la Reserva. As the fountain complex in the world, it features a range of interactive fountains that contribute to the local economy and remains highly popular among tourists. This attraction greatly enriches Lima's recreational offerings.
What is the Circuito Magico del Agua History?
Circuito Magico del Agua History has become an attraction considered unmissable by many visitors worldwide due to its spectacular fountain displays. It opened in 2007 as the largest fountain complex globally, earning recognition from Guinness World Records officers and drawing hordes of tourists each year, still ranking among the top places worth visiting while in Lima. Its thirteen enchanting fountains – some featuring interactive lighting designs with breathtaking colors and patterns after dark – represent a clever depiction of Lima's urban modernization. 
What does Circuito Magico del Agua Mean?
Its name translates to "Magic Water Circuit," it is undoubtedly an immersive dreamland of water-themed enchantment; here, guests can enjoy interactive displays, light shows, and splashy fountains playfully inspiring an alluring experience. 
When did Circuito Magico del Agua get its name?
It earned its delightful name in 2007 when it opened to the public by providing a unique blend of art, technology, and water that captivates visitors. Over time it has become one of Lima's most sought-after spots of interest for tourists. 
Which Civilization used Circuito Magico del Agua for what?
This popular water park built in 2007, has no known connection with any particular civilization from the past. Still, it is established within Parque de la Reserva – a historic park designed in neoclassical style back in 1929 as a tribute to honor soldiers who fought during the War of the Pacific. The park features numerous monuments and sculptures that remain popular among tourists exploring Peruvian history. 
What are the theories about the origin of the Circuito Magico del Agua?
There are no proven historical links about how this splendid gem was founded. Although the Circuito Magico del Agua doesn't directly connect with Peru's historical events nor traditions since its inception only happened around 14 years ago as part of an initiative aiming to improve Parque de la Reserva, it still attains importance concerning the country's contemporary cultural outlooks. Whether residents or global tourists visit this attraction, the site's extensive water-based displays, fountains, and light shows have captivated their hearts. It is indisputable that the park serves as a valuable platform for showcasing Peruvian artistry and technological advancements while contributing to the growth of employment and economy in that region. 
What are the myths about Circuito Magico del Agua?
According to what we know, there appear to be no myths linked with Circuito Magico del Agua in any capacity. This Park doesn't hold any conventional or mythological importance as it is a new-age attraction for tourists' enjoyment. Be that as it may; one cannot dismiss griping accounts made by explorers who visited and experienced different things at this site that led them – each on his/her own – into crafting wonder-tales about the place. The attraction's mixture of dazzling fountains, luminous light shows, and interactive features are carefully designed to immerse visitors into an otherworldly atmosphere; hence, it isn't impossible that some people view these wonders from an esoteric perspective – further interpreting them differently, resulting in various accounts, stories or legends.
Is Circuito Magico del Agua Important for Peru History?
While the Circuito Magico del Agua is not directly related to traditional or historical events in Peru, it is an important part of modern Peruvian culture and history. The park was created in 2007 as part of a larger project to revitalize the Parque de la Reserva, which had fallen into disrepair following its creation in 1929. The park and the water features, in particular, have become an important attraction for tourists and locals alike, helping to boost the economy and create jobs in the area. The park also serves as a showcase for Peruvian art and technology, with its numerous fountains, light shows, and interactive displays providing visitors with a unique and memorable experience. Overall, while the Circuito Magico del Agua may not directly connect to Peru's history, it has become an important part of the country's cultural and economic landscape.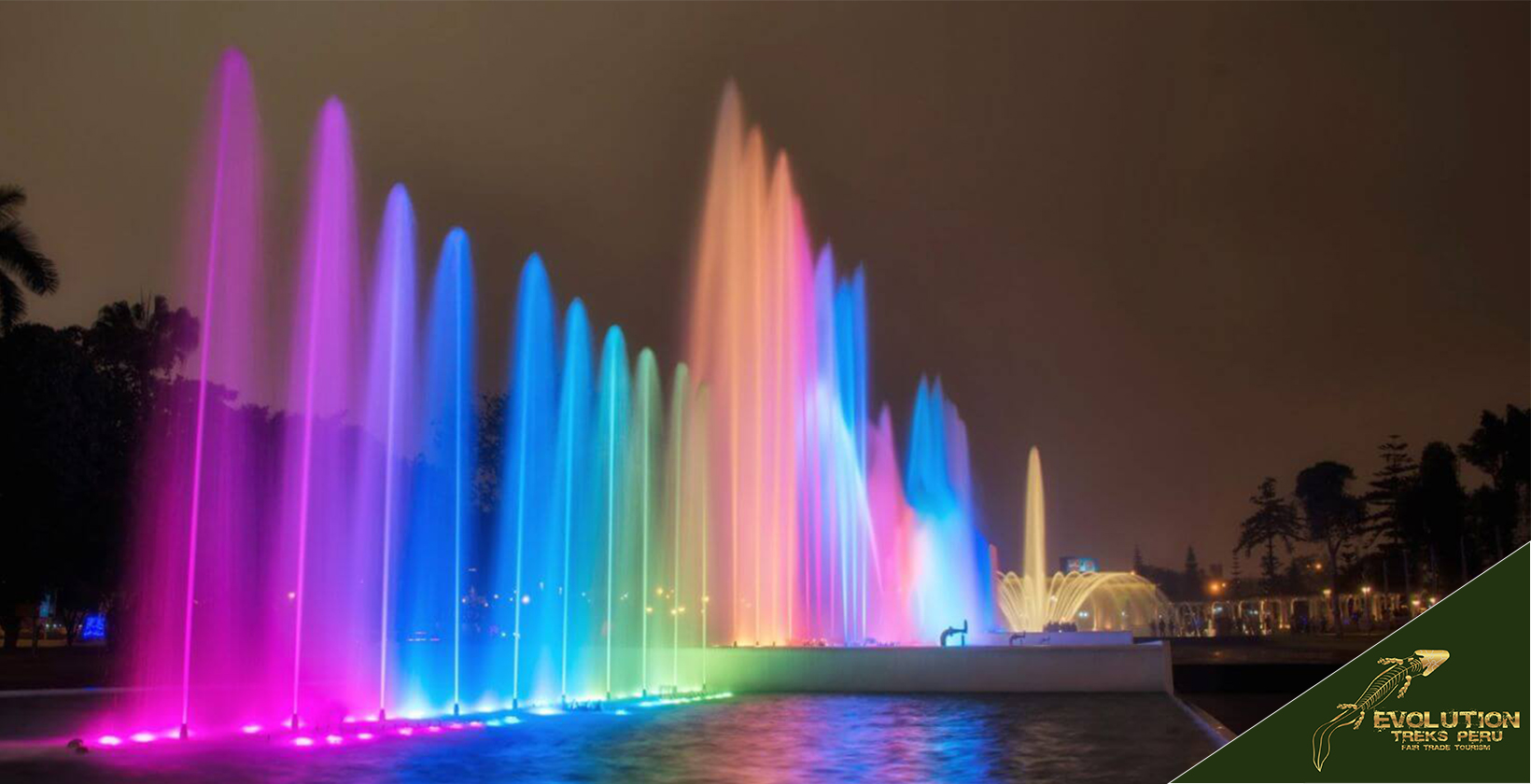 Where is Circuito Magico del Agua Located?
Circuito Magico del Agua. Conveniently located within Parque de la Reserva near downtown Lima's central district area at Jr Madre de Dios S/N – Cercado de Lima 15046 Peru- visiting this park has never been easier! 
What are the coordinates of Circuito Magico del Agua?
Those who want to know where the park is located precisely can find it using coordinates:-12.058033 latitudes and -77.033247 longitudes for navigation purposes. 
How did Circuito Magico del Agua become well-known?
The popularity and recognition of the Circuito Mágico del Agua can be attributed to a variety of factors. Firstly its grand scale has captured the public attention. Guinness World Records even acknowledge it as the fountain complex globally, which is quite an impressive achievement.
Moreover, its concept of water fountains sets the Circuito Mágico del Agua apart. While one may typically associate water fountains with settings, for children or romantic encounters, this attraction offers much more. With 13 designed fountains that prioritize interactivity, it provides a captivating experience for visitors of all ages.
Additionally, the strategic location of the Circuito Mágico del Agua within the established Parque de la Reserva in Lima has significantly contributed to its visibility. The transformation of this park into a water fountain complex has sparked curiosity and garnered interest from locals and tourists.
Furthermore, it is worth mentioning that the project has yet to be without controversy. The decision to convert a park into a water fountain complex and charge an entrance fee for public space has sparked discussions and raised some eyebrows. The project's construction cost of US$13 million also caught people's attention.
Although there was some controversy, it soon became clear that the Circuito Mágico del Agua was a success. Eight months after its opening, the park welcomed two million visitors demonstrating its popularity and positive reception among the public.
All the Circuito Mágico del Agua gained fame thanks to its record-breaking status, concept, location, prominent park, and positive visitor feedback. People consider it a must-see attraction in Lima because of its distinctiveness and ability to offer a memorable experience.
What are the things to see in Circuito Magico del Agua?
Visitors come from far and wide due t,o its stunning views created by being enchanted by several interactive gorgeous fountains, which number thirteen; one cannot miss out on their significant major attraction – Magic Water Circuit that culminates into a dazzling light show complete with Fantasia Fountain – known for some mesmerizing yet satisfying water tricks and illuminating show. 
Step into Circuito Magico del Agua's magic, an unforgettable experience inside Limas Parque de la Reserva! This incredible park spans nearly 19 acres and is filled with sensational fountains displays set to mesmerizing light shows guaranteed to capture your imagination!
The park was designed for total immersion, featuring various paths through gardens or attractions such as The Tunnel of Surprises – an immersive water-based tunnel with interactive displays and special effects. Another popular attraction is The Labyrinth of the Minotaur, which challenges guests as they navigate their way through water-based mazes while enjoying various surprises and thrilling special effects. 
The Amazonian Garden provides peace amidst nature within the heart of this magical park. Visitors can enjoy lush greenery or tranquil water features here while breathing from all the action around them. 
Additionally, there's also an Art Gallery showcasing local talent. 
How is the Map of Circuito Magico del Agua Layout?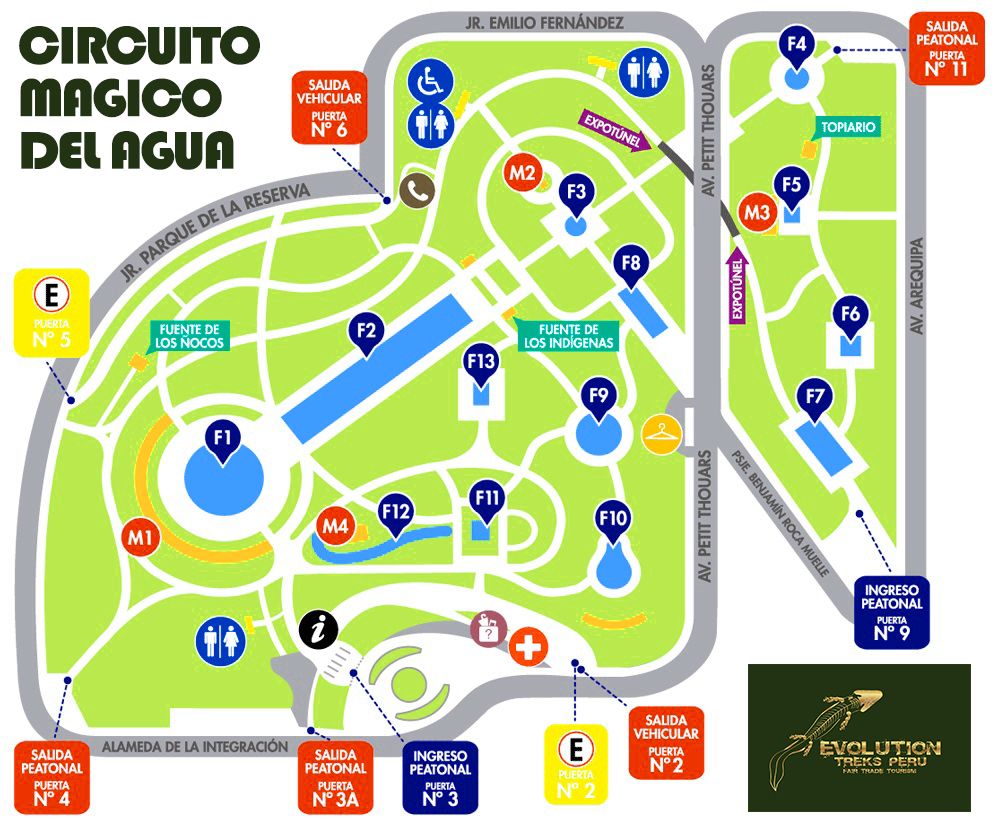 How is the Geography of Circuito Magico del Agua?
Lima, Peru's Circuito Magico del Agua, opens on plain terrain with no significant geological formations. The park sources its fountains and pools through underground reservoirs supplied by the Rimac River. Despite its overall geological simplicity, it offers an immersive experience to visitors with interactive exhibits and stunning water displays that create magical moments
What is the Geological Profile of Circuito Magico del Agua?
This perfectly maintained park resides on an even-level coastal plain near a river valley featuring captivating landscapes and greenery, several light displays, interactive exhibits, and an array of different fountains. Although one would expect to face loud city noise due to being surrounded by residential and commercial areas from all sides, at this park, one can find tranquility amidst natural beauty. Summing up – when it comes to geography Circuit Magico del Agua boasts modern amenities incorporated into nature's brilliance. At approximately seven miles long, the boardwalk is a popular destination tailored towards individuals seeking opportunities to walk, jog or bike alongside picturesque landscapes. 
When is the best time to visit Circuito Magico del Agua?
December through April marks the dry season causing the skies to remain clear combined with warm weather, providing visitors optimal conditions to enjoy the park exhibitions. 
While open year-round, occasional fog or mist may reduce visibility throughout winter (June-August), marking peak tourist season at the park. Calm explorations can be undertaken from September through November during shoulder seasons away from crowds bustling by offering time created exclusively at your own pace. 
To fully capture optimal surroundings and ideal conditions when visiting Circuit Magico del Agua visiting during the dry season December-April, makes it an ideal choice. Indulge in the beauty of Circuito Magico del Agua during your next Lima trip by choosing suitable accommodation for your stay. 
Where to stay in Circuito Magico del Agua? 
This magnificent attraction is in Cercado de Lima district's heart, surrounded by various options, from economical hostels to luxurious hotels. 
If cost plays a significant role when selecting accommodation, consider staying at Hotel Mariel, located conveniently near the sightseeing location. The hotel offers essential amenities guaranteed to provide essential comforts throughout an affordable stay in a plain yet welcoming space. 
Suppose luxury spoils you best during travels. In that case, Gran Hotel Bolivar presents a perfect option distinguished by its ornate design housing features such as a rooftop terrace, bar, and restaurant, besides being steps away from Circuito Magico del Agua. 
For guests with slighter stricter budget concerns, Hilton Lima Miraflores welcomes occupants with vast rooms, including outdoor pools and diversified dining facilities, among other luxurious amenities, with a comparable location nearby Circuito Magico but farther than other listings on our list. 
Lastly, modern architecture seekers might be most fascinated with Ibis Lima Reducto Miraflores since it presents a stylish option similar to Hilton Lima, offering comfortable rooms alongside restaurant and bar facilities. 
We advise visitors determining where they will stay during their excursion around Cirquito Magico carefully consider the amenities required based on budget while evaluating the alternatives above. 
What are the Tours for Circuito Magico del Agua?
One popular tour is the Lima at Night Tour, which takes visitors through the city's vibrant nightlife scene, including a stop at the Circuito Magico del Agua. This tour includes round-trip transportation and a knowledgeable guide to show you the park's stunning light displays. There's the Private City Tour for those who prefer a more customizable experience. With this tour, you can craft your itinerary based on your interests – including, if you so choose, a visit to the Circuito Magico del Agua. finally, suppose you're looking to dive deep into Peru's rich culinary traditions while still taking in all the Circuito Magico del Agua has to offer. In that case, there's the Food Tour of Lima. This tour includes everything from transportation to and from the park to a guided visit of its fountains and light displays followed by a delicious traditional meal at an excellent nearby restaurant. 
What are the Closest Destinations to Circuito Magico del Agua?
Of course, when deciding which tour is right for you, it can be helpful also to consider other nearby attractions like Plaza de Armas – Lima's centrally located main square – or historic sites like Monastery of San Francisco located just nearby Cercado de Lima. 
Intriguing nearby attractions await visitors to the Circuito Magico del Agua; diverse museums, historical sites, and archaeological locations abound and offer fantastic experiences – each showcasing Peru's rich culture, history, and treasures left by its ancient civilizations. 
The monastery is one such site inspiring awe with its ornate chapels adorned with grandeur. In contrast, its library features thousands of antique texts that further add to its historical mystique. By venturing into the Pueblo Libre district, travelers encounter the renowned Larco Museum with an extensive collection devoted to pre-Columbian art & artifacts; everything from pottery works, textiles carefully woven by master artisans, as well as jewelry beautifully crafted solely for exquisite taste. 
Miraflores district has something unique, too; the Huaca Pucllana archaeological site stands proud, featuring a massive pyramid structure where knowledgeable guides bring it all into perspective with informative exhibits brimming with Lima civilization's rich cultural heritage.
How to Get from Lima to Circuito Magico del Agua?
Traveling from Lima to the Circuito Magico del Agua can be decided based on individual preferences regarding travel budgets or convenience levels; taxi service comprises speed and reliability, but pre-setting prices with drivers is always a must-do beforehand while using official ranks or apps provided online eases any doubts in mind. Alternatively, public transportation such as "Expreso 5" or "El Metropolitano" satisfies many visitors requiring more affordable options without sacrificing ease of access/routes around town. The rental cars are last but potentially most comfortable for some; private driver services can be organized, offering extra features like luxury travel options, complete privacy, and personal pickup/drop-off timings. 
Staying in Lima's city center area can mean walking is an attractive option for those who also want to experience the bustling streets – Circuito Magico del Agua is just over 3km (1.8 miles) away from Plaza de Armas, which makes it an awesome way to stretch those legs while sightseeing. The journey to Limas Circuito Magico del Agua can be accomplished via taxis, buses, private cars, or even by walking. To make an informed decision about the best transport option fitting your particular situation, considering your budget limitations and personal circumstances would be wise.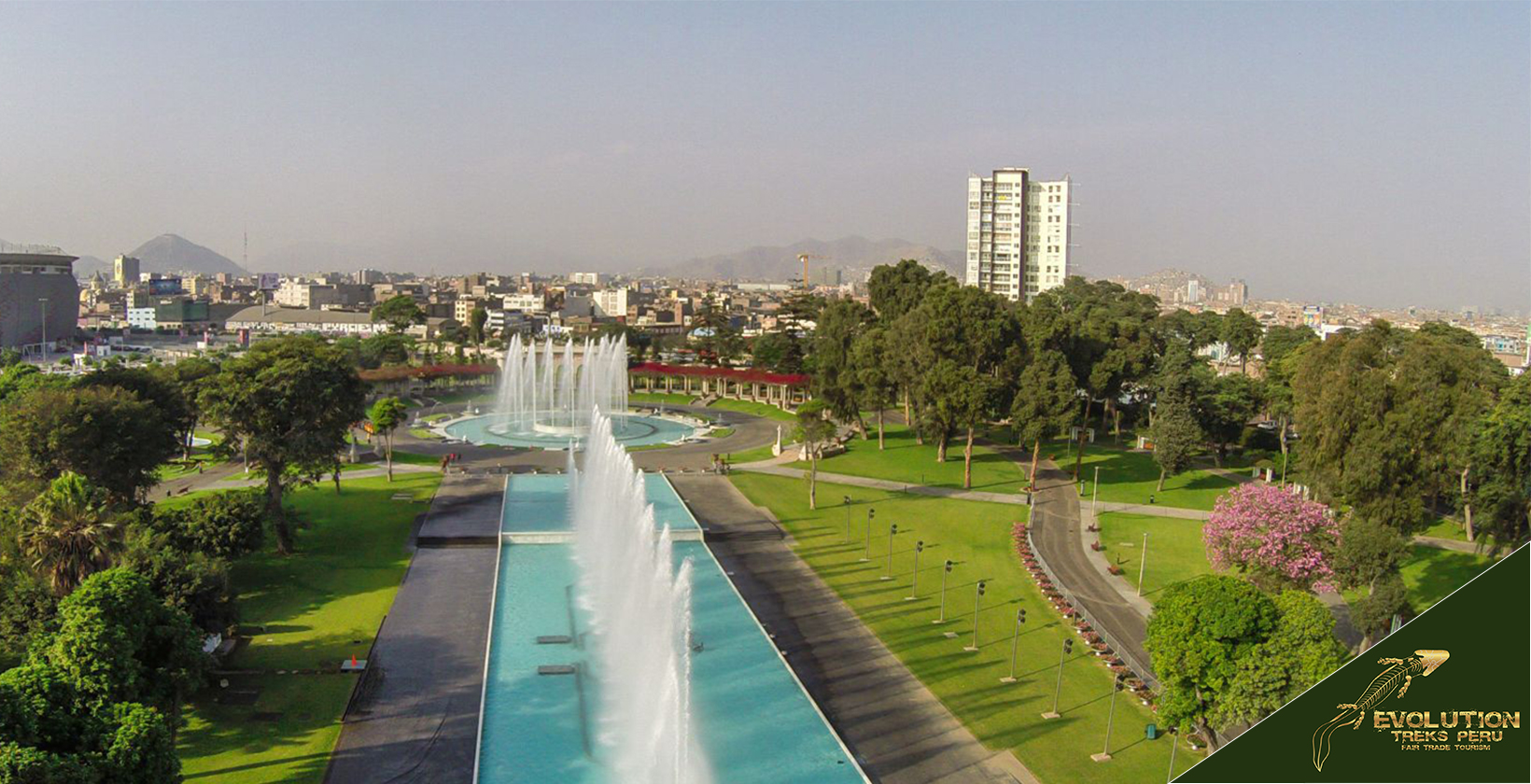 What to know before going to Circuito Magico del Agua?
Limas' stunning Circuito Magico del Agua draws visitors from everywhere, although planning can make all the difference when arriving here. Here are some critical tips to remember before visiting:
Park Hours: Guests can enter between Wednesday through Sunday from 3 pm to 10.30 pm, but remember that Mondays and Tuesdays are solely reserved for maintenance checks. 
Admission Fee: This excellent spot in Lima is free of entry fees. Visitors can purchase tickets for displays or other exhibits featured within the facility. 
Weather Conditions: In Lima, prepare accordingly, as the weather can be unpredictable, with frequent fog-drizzle patterns and cooler temperatures frequently encountered. Consider carrying light jackets, sweaters, and comfortable walking shoes. Crowd Management: Weekends & public holidays tend to draw visitors in large numbers quickly. To avoid crowds try planning your visit during weekdays instead! Photography Guidelines: Photography enthusiasts can take photographs throughout! However, visitors carrying professional-grade photography equipment like tripods may need prior permission from the officials. Food and Drinks: Plenty of cafes and restaurants to place food/drink orders! Since outside food/drinks are permitted as well so pack comfort food/drinks along, too, if required!
  Safety Notes: Like anywhere else, accidents can happen safety is paramount! Please keep a watchful eye on your belongings while enjoying everything this attraction offers and being alert to surrounding events at all times!
  Circuito Magico del Agua boasts interactive exhibits loaded with fantastic water displays & mesmerizing light shows, creating unforgettable experiences – an ideal place to spend time and enjoy while visiting Lima! Following these helpful hints ensures patrons have an exciting time during their visit!
How is the Circuito Magico del Agua Itinerary?
The Circuito Mágico del Agua in Lima presents a planned route for visitors to explore and enjoy the 13-lit fountains within the park. If you enter from the Avenida Arequipa side, you can follow the suggested order to explore the fountains:
Rainbow Fountain: This fountain showcases a series of fountains of varying heights giving the mesmerizing illusion of a rainbow.
Fountain of Harmony: With its pyramid shape, this fountain is composed of water jets forming the sides, creating an impression of a solid structure.
Tangüis Fountain: Paying tribute to Fermín Tangüis, a Rican agriculturist, this fountain is designed as a magical garden with flower-shaped water features. Tangüis is renowned for contributing to Peru's cotton industry by developing a life-saving seed.
Walk in Dome: Water jets shoot upwards. Gracefully curve inwards, forming a captivating dome structure. Visitors can stroll beneath the dome without getting wet unless someone interacts with the water flow.
Fountain of Illusion: This sophisticated fountain presents streams of water that cleverly create an illusion of flowing in directions resulting in captivating multicolored sprays.
These fountains offer an experience. Are worth exploring within the Circuito Mágico del Agua in Lima. It is situated next to the statue of Antonio Jose de Sucre.
The Tunnel of Surprises, also known as the Túnel de las Sorpresas offers a captivating experience where visitors can walk through a 38-yard (35 m) tunnel created by a series of water arches.
One of the park's highlights is the Maze of the Dream or Laberinto del Ensueño. This interactive fountain allows visitors to navigate through walls of water that intermittently subside and shoot upwards. It's a thrilling and enjoyable experience, although it's likely to get a little wet.
The Fountain of Life or Fuente de la Vida features a structure from which various fountains emerge, making it a visually striking centerpiece.
In the Fountain of the Children or Fuente de Los Niños, various fountains randomly emerge from a grid creating a lively atmosphere.
The Fountain of Traditions, or Fuente de las Tradiciones, seamlessly blends sculptures with elements.
The River of Wishes, or Ri­o de los Deseos, is a waterway adorned with fountains along its course, contributing to its enchanting ambiance.
As the park's largest and most potent fountain, the Magic Fountain or Fuente Mágica shoots a jet of water reaching over 87 yards (80 m).
Last but not least, the Fantasia. Fuente de la Fantasi­a, The central attraction of the park, is a fountain that stretches 130 yards (119 m). Every night it comes to life with a mesmerizing display of laser lights dancing water, and enchanting music.
When visiting the Magical Water Circuit, visitors can discover each fountain and its captivating interactive features. It is advisable to explore this wonderland in the evening when the fountains truly shine, especially when they are beautifully illuminated.
How much does it cost to visit Circuito Magico del Agua?
When it comes to enjoying incredible attractions like Circuito Magico Del Aqua in Lima, Peru, it helps when you know what you're getting into. General admission costs four soles. But visitors may pay an entrance charge for specific exhibitions within the park as per this guide:
The Planetarium entrance pricing is fixed at only eight sols, costing roughly about two US dollars. Remember that prices may alter, especially for additional activities or exhibits within the park. So it's always wise to check the park schedule beforehand to get clear with their entry fee policies and timings to prepare for your exciting visit!
What is the best vehicle for visiting Circuito Magico del Agua? 
When you're finally ready to embark on one of the touristy joys Lima has in store for you – don't miss out on checking out The Circuito Magico del Agua Park located at its city center. Transportation modes are many here, so choosing one could be intimidating but ultimately satisfying. 
Those who want an affordable option should consider utilizing public transportation like Metropolitano bus system services that provide ease and access with advanced fare networks going inside and after arriving at nearby park entry points. 
While taxis and Uber service services wait at the helm providing an easy-breezy ride through Lima's unpredictable traffic conditions, making getting around as convenient as possible, especially if you're traveling with companions or family members!
Private transport may require some extra expense but offers greater time flexibility and more personalized experiences throughout your journey. 
Finally, pedestrians anchored in the hub now and then should walk their way towards The Circuito Magico del Agua Park, which is around 3kms (1.8 miles) from Plaza de Armas, accessible only by foot, taking not much time if done correctly.
Visitors must consider financial priorities, available time, and convenience when selecting appropriate transport options on their journey to Lima's wonderous park – The Circuito Magico del Agua.
How many hours should a person spend in Circuito Magico del Agua?
Individuals visiting Lima's Circuito Magico del Agua might consider spending varying amounts of time at the park depending on what specifically piques their interest. As a general average, though, visitors tend to allot approximately 1-2 hours exploring all the park offers. Because the space isn't particularly overwhelming in size, most guests can see everything comfortably within this frame of time. However, those wishing to engage deeply with exhibits or participate extensively in shows/activities provided by the facility may consider budgeting additional hours. Note that park operating hours are between Wednesday-Sunday each week from 3 pm until 10:30 pm; maintenance will also close down the facility Mondays and Tuesdays. Adults touring Circuito Magico del Agua can plan on dedicating between an hour and two there. Still, these attendees could choose more premium allotments depending upon how specific aspects align with their passion or fascination.
What is the nearest city to Circuito Magico del Agua?
For all those planning on indulging in nature's serenity while taking in rich cultural heritage within cities with vibrant personalities – look no further! The destination you're looking for? The remarkable Circuito Magico del Agua is situated within Peru's capital, Lima! Its ideal location at Cercado de Lima -a district teeming with historical significance -should get added to your itinerary. Visitors should remember that although surrounding areas may appear tempting, it would be best if they opt for family-friendly and highly accessible Lima as their base.
How is the Preservation of Circuito Magico del Agua?
Lima's Circuito Magico del Agua is an exceptional example of environmental responsibility by meticulously preserving its natural beauty. The following strategies are practiced:
Recycled water powers various fountains and displays in the park, conserving the region's vital water resources. 
There's also a comprehensive recycling/waste management program ensuring visitors dispose of litter responsibly, aiming at reducing their environmental imprint. 
In addition to preserving wildlife habitats within several gardens available throughout the site, it aids mitigating hazardous pollution levels while dealing with problems related to burgeoning urbanization development. 
Continuous maintenance initiatives by staff guarantee exhibit functions appropriately while infrastructure remains in great shape, inevitably making Circuito Magico del Agua a must-visit attraction in Lima, Peru, for tourists seeking eco-friendly accommodations.
Is Circuito Magico del Agua under danger?
The safety of Circuito Magico del Agua in Lima, Peru, remains intact for now. The park's maintenance and management focus on sustainability and environmental protection – commendable qualities. The Municipality of Lima oversees the park's operations responsibly with a pledge towards preserving visitor experience safety at all times. However, as with most historic landmarks globally., challenges such as natural disasters might occur along with economic factors ideal examples plus shifts regarding public opinions might arise too. 
Consequently, managing Circuito Magico del Agua requires prioritizing conservation while adapting continually to changing dynamics from visitants' perspectives. 
In summary: Currently free from threats; upholding sustainable maintenance practices; managed responsibly by Municipality of Lima- Though just like any other historical site face threats such as natural events mainly; proper measures are necessary while remaining open-minded about changing visitants' preferences. This way, following generations will relish the Park's magnificence as visitors have always done before.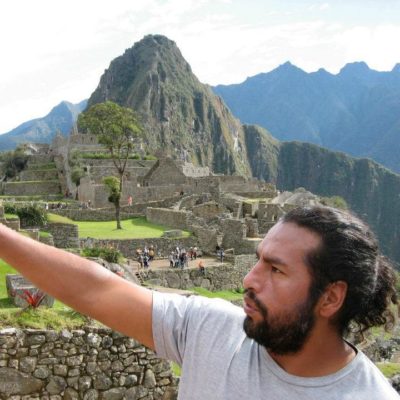 Miguel is a professional tour guide from Cusco, Peru, with almost 20 years of experience leading tours and a deep knowledge of Peru's cultural and ecological diversity. He is also an advocate of ecotourism and cultural sensitivity and has lectured on these topics in the US and Europe. He co-founded Evolution Treks Peru, a worker-owned travel company based in Cusco.