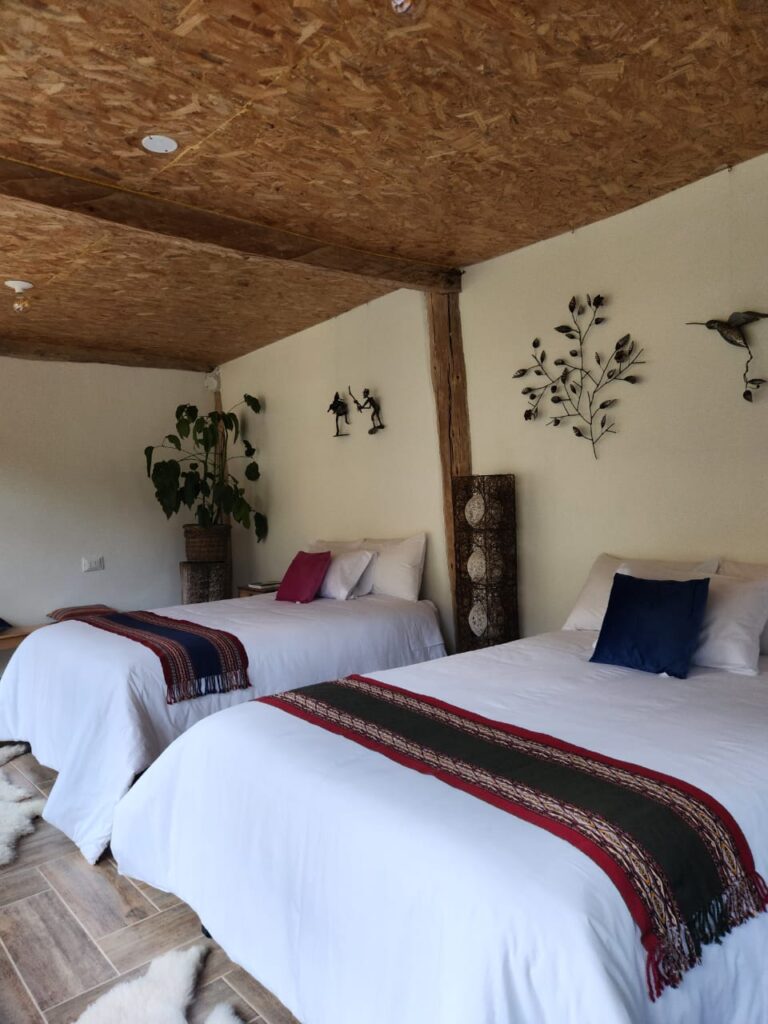 Exploring Top Hostels in Cusco: A Traveler's Guide
Exploring hostels in Cusco can be an adventure in itself.
This city, steeped in history and vibrant culture, offers a range of accommodations to suit every traveler's needs. But choosing the right one? That's where things get tricky.
Finding your perfect stay among the myriad hostels in Cusco is no small feat. It requires careful consideration of factors like location, amenities, vibe and price point.
No need to fret though! We've got you taken care of with this thorough guide that will assist you in finding the perfect choices for your Peruvian getaway.
Pariwana Hostel – The Solo Traveler's Paradise
When it comes to solo traveling, a social atmosphere is often the key ingredient for an unforgettable experience. Pariwana Hostel in Cusco ticks all these boxes and more.
In essence, Pariwana isn't merely about accommodation; it's a hub where travelers from different corners of the world come together under one roof.
Room types at Pariwana Hostel
The lodging options at Pariwana are designed keeping comfort as well as convenience in mind. For those who value privacy alongside sociability, there are twin or double private rooms available that feature comfortable beds and personal lockers ensuring the safety of your belongings.
Besides these offerings, dormitory-style accommodations can be found too, which comfortably house up to 10 people. These dorms provide economical stay options without compromising on quality or cleanliness standards. More details can be obtained regarding various room types directly from their website itself.
Social events at the hostel
Apart from being just another place offering bed-and-breakfast services, hostels like pariwanahostels.com take hospitality a notch higher by organizing several interactive activities for its residents. From city tours introducing you to Cusco's rich cultural heritage, cooking classes unveiling secrets behind delectable Peruvian cuisine, salsa dancing lessons infusing Latin rhythms into your journey, and more; every activity here aims to create memorable experiences.
A quick look at past guest reviews will give you insights into what makes staying here so special. So why wait? Pack your bags and get ready because adventure awaits.
Kokopelli Hostel – A Vibrant Hub for Solo Adventurers
When it comes to the world of solo travel, Kokopelli Hostel stands out as a vibrant hub that fosters connections and memorable experiences. With its lively atmosphere and welcoming staff, this hostel has become a top choice among globetrotters.
In essence, what sets Kokopelli apart from other hostels in Cusco are their comfortable accommodations and the unique experiences they offer, which truly enrich one's visit to this historic city.
Facilities offered by Kokopellis
The facilities at Kokopellis speak volumes about their commitment towards ensuring every guest feels right at home. From secure lockers in each room—be it private or shared—to clean bedding provided upon arrival, no stone is left unturned when it comes to comfort.
Clean bathrooms with hot showers: After long days spent exploring Cusco's sights, nothing beats returning back to warm showers.

An onsite bar serving local brews: Enjoy some downtime while sipping on local beers or cocktails prepared by skilled bartenders.

A chill-out area complete with hammocks: Perfect for those who prefer relaxing over socializing after an adventurous day around town.
Unique Experiences Offered By The Hostel
Solo travelers often seek opportunities beyond sightseeing—they look forward to adventures that allow them to delve into local cultures and traditions. This is where Kokopelli shines, offering daily activities like walking tours around Cusco's historic center and guided adventure sports outings such as white water rafting and mountain biking in the Sacred Valley. These group excursions serve a dual purpose, allowing guests to explore new places and bond over shared interests and excitement.
Beyond providing memorable stays, Kokopelli strives to contribute to sustainable tourism practices as well—from promoting responsible drinking to reducing waste generation within the premises—in an effort to make the industry greener and healthier for all involved.
Key Takeaway: 
Kokopelli Hostel in Cusco is a solo traveler's dream, offering cozy accommodations and unique local experiences. With its friendly vibe, daily group activities, and commitment to sustainable tourism practices, it's more than just a place to sleep – it's an adventure hub.
Recoleta – The Budget Backpacker's Haven
Recoleta is the spot for you if you're searching for a way to save on your journey without compromising comfort or excellence. This hostel in Cusco offers affordable accommodations and puts travelers right at the heart of local attractions.
Cost-effective stays at Recoleta
The main draw of Recoleta lies in its affordability. Despite being a budget-friendly option, it doesn't skimp on providing a comfortable stay for guests. Whether you prefer private rooms or dormitory-style lodging options, this hostel caters to all needs.
In addition to basic amenities like clean bed linens and secure lockers, free Wi-Fi throughout the property allows travelers to plan their next day's itinerary conveniently from their room or share updates with loved ones back home.
To further help keep costs down while ensuring an energized start each morning, they offer complimentary breakfast that includes fresh fruits and locally sourced coffee among other items.
Activities around the vicinity of Recoleta
Beyond offering an economical place for restful sleep after long days exploring Cusco city streets, staying at Recoleta places visitors within close proximity to some must-visit sites too.
A short stroll away lies Plaza de Armas – often referred to as 'the heart' of the ancient Inca Empire where stunning architecture meets vibrant culture through street performers and market stalls selling traditional Peruvian crafts and cuisine, making it one not-to-miss experience during your visit here.
Moving a little ahead takes us into the San Blas neighborhood, renowned for its artisan workshops showcasing exquisite handcrafted goods ranging from ceramics to textiles, giving fascinating insights into Andean craftsmanship traditions passed down over generations.
And if time permits, do explore Qorikancha Temple located nearby – once considered the richest temple during the Incan empire, it now serves as a symbol representing the cultural fusion between Spanish colonialism and indigenous heritage, adding another layer of depth to understanding the region's history and culture.
Key Takeaway: 
Recoleta is a wallet-friendly hostel in Cusco, offering cozy stays and free breakfast. It's nestled amidst local attractions like Plaza de Armas, San Blas neighborhood, and Qorikancha Temple – making it an ideal base for budget travelers keen on exploring Peruvian culture.
Dragonfly & Tucan – Mid-range Options with a Premium Feel
In the high-altitude mountain town of Cusco, where comfort and convenience are paramount to avoid Cusco altitude sickness, there are two hostels that strike a perfect balance. Dragonfly and Tucan offer mid-range prices but come packed with premium offerings such as comfortable beds, clean facilities, and helpful staff members who can assist you in planning your Peru backpacker's travel map.
Dragonfly's Unique Features
The charm of Dragonfly Hostel lies not just within its colonial building structure but also in its blend of modern amenities. The hostel ensures that every guest's needs are met by offering free breakfasts along with Wi-Fi access throughout their premises.
This friendly place doesn't stop there. They organize daily activities like city tours or cooking classes, which give travelers an opportunity to immerse themselves in the local culture – making it a great place indeed.
Tucan's Standout Qualities
In addition, complimentary breakfast is served every morning, giving guests a hearty start before embarking on their day's adventures. However, their standout feature lies within communal spaces: be it a cozy lounge area adorned with comfy sofas, ideal for relaxation after long days of exploring, or an outdoor patio complete with hammocks, encouraging casual conversations under starlit skies.
Selina & La Posada del Viajero – Luxurious Stays within Reach
When it comes to hostels in Cusco, Selina and La Posada del Viajero stand out as high-end options. These are not your typical budget accommodations; they offer a blend of luxury comforts with the communal vibe that makes hostel living so appealing.
Special amenities provided by Selina
The first step towards enjoying an elevated stay at a hostel is choosing one like Selina. This establishment goes beyond providing basic accommodation needs – think spacious rooms and comfortable beds.
In addition to these essentials, guests can look forward to dining on-site at their restaurant which serves up both local cuisine and international favorites. The bar area also provides ample opportunity for socializing with fellow travelers from all corners of the globe.
To top off this luxurious experience, there's even a wellness center where you can unwind after exploring Cusco's historic streets. Whether you're into yoga or prefer relaxing massages, self-care has never been easier when staying here.
La Posada Del Viajero's unique selling points
Moving onto our next recommendation: La Posada del Viajero Hostel. Its prime location near popular attractions such as Plaza de Armas adds convenience to comfort during your stay in Cusco.
Apart from its strategic positioning, what sets this place apart? For starters: private rooms that provide enough space without compromising affordability. And let's not forget about modern furnishings along with free Wi-Fi access – because who doesn't want connectivity while traveling?
Beyond just being another 'place-to-stay', however, lies something truly special. It offers memorable experiences through various activities organized within its premises. From cooking classes teaching Peruvian dishes, salsa nights bringing everyone together over music and dance; there's always something happening.
Key Takeaway: 
Looking for a touch of luxury without breaking the bank in Cusco? Consider Selina or La Posada del Viajero. They offer more than just beds – expect spacious rooms, on-site dining, wellness centers and even cooking classes. It's high-end hostel living at its finest.
FAQs in Relation to Hostels in Cusco
Why should you stay in hostels?
Hostels offer affordable accommodation, a chance to meet fellow travelers, and often provide unique local experiences. They're great for budget-conscious explorers wanting to immerse themselves in the destination's culture.
Are hostels good to stay at?
Absolutely. Hostels can be comfortable, clean, and safe places with friendly staff ready to assist you. Many also offer amenities like communal kitchens or lounges that foster social interaction.
What are some cool facts about Cusco?
Cusco was once the capital of the Inca Empire and is now known as the archaeological capital of America. It's also home to many UNESCO World Heritage Sites, including Machu Picchu.
Why is Cusco so popular?
Cusco is a gateway city for those visiting Machu Picchu, but it's more than just a stopover place. Its rich history, vibrant culture, stunning architecture, and beautiful landscapes make it an attraction itself.
Conclusion
Exploring the vibrant city of Cusco becomes much easier when you have the perfect base to return to after your adventures.
Pariwana Hostel and Kokopelli are ideal for solo travelers seeking camaraderie amidst their journey.
Budget-conscious backpackers can find comfort without breaking the bank at Recoleta.
Dragonfly and Tucan offer that sweet spot between affordability and luxury, making them great choices for those looking for value-for-money stays.
Splurging more on Selina or La Posada del Viajero brings added perks like wellness centers or onsite bars, enhancing your hostel experience in Cusco even further.
Now it's time to plan your Peruvian adventure! Visit example.com, where we guide you through hostels in Cusco and help uncover hidden gems of Machu Picchu. Make memories worth cherishing with ETP – Your ultimate travel companion in Peru!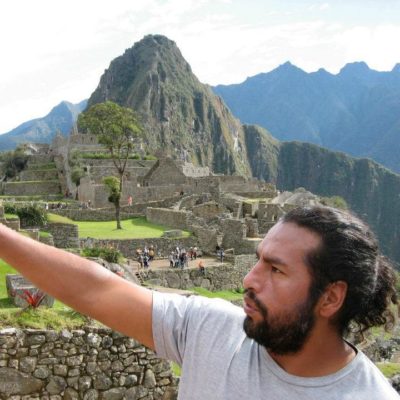 Miguel is a professional tour guide from Cusco, Peru, with almost 20 years of experience leading tours and a deep knowledge of Peru's cultural and ecological diversity. He is also an advocate of ecotourism and cultural sensitivity and has lectured on these topics in the US and Europe. He co-founded Evolution Treks Peru, a worker-owned travel company based in Cusco.