Are you looking for a chance to learn Spanish in Cusco while traveling to Machu Picchu? Look no further and learn about gaining Spanish proficiency in Cusco, Peru. With its unique blend of culture and history, learning Spanish in Cusco is a great choice. You will get a chance to immerse yourself in the language and experience the wonders of Machu Picchu, Cusco, the Sacred Valley, and its surrounding area.
This post will discuss the advantages of studying Spanish in Cusco, the existing language schools there, how engaging in cultural activities can enhance your development, and more. So if you are ready to take on the challenge of learning one of Latin America's most spoken languages, then read on – let's dive into Learn Spanish in Cusco.
Introduction
Welcome to Cusco, one of the most beautiful cities in South America and by far the most enchanting place in Peru. For many years, Cusco has become the perfect place in Peru to learn Spanish in a fully immersive and enriching environment where travelers can delve into the enormous legacy of this city's culture and history.
With many language schools in Cusco offering courses for all levels, finding a program that suits your needs is easy. Whether you want to expand your knowledge of the language and region or take this time to start from scratch, there are many choices for any proficiency level.
Beyond the classroom, Cusco's rich cultural heritage provides ample opportunities to practice your new language skills. Whether exploring the ancient Incan sites, chatting with locals at the local markets or plazas, or savoring the amazing traditional Peruvian cuisine at one of the many local restaurants around downtown Cusco, there are endless ways to immerse yourself in the Spanish language and culture.
So why wait? Come and discover the beauty of Cusco while improving your Spanish skills in one of the world's most fascinating and inspiring cities.
Why Learn Spanish in Cusco?
Learning Spanish in Cusco is an opportunity to immerse yourself in the culture and history of one of South America's most iconic destinations. Cusco boasts a vibrant cultural legacy, rooted in its past as the seat of the Inca Empire, that can be experienced through its language. Spanish is spoken by over 70% of the people of Peru, and it's essential for travelers who want to explore this fascinating city.
Cusco offers a wide range of language schools where you can learn Spanish quickly and effectively. From group classes with native speakers to individual tutoring sessions tailored to your needs, plenty of options are available for those looking to improve their linguistic skills while exploring this beautiful city. Highly qualified bilingual educators from Peru and Latin America provide an in-depth educational experience with ample opportunities to practice and receive feedback on your development.
By engaging in local cultural activities such as cooking classes or dance lessons at Peruvian restaurants and bars, you can maximize your Spanish-learning experience while getting to know the culture of Cusco. These experiences will give you an insight into everyday life in Peru and provide an invaluable chance to practice speaking with locals using your newly acquired language skills.
Exploring the ancient ruins and museums dedicated to showcasing Peru's unique cultural identity offers excellent opportunities for honing your conversational abilities while practicing vocabulary-related topics such as history or art appreciation. Guided tours provide an invaluable chance to appreciate these sites first-hand, with explanations in English and Spanish – even if you have yet to speak much. With this immersive learning experience, you can comprehensively understand Peru's rich heritage and culture.
Making friends during your stay is another fantastic way not only to practice but also to broaden your understanding of different cultures – especially if they come from other countries like yours. You'll find that locals here are very friendly and welcoming; remember that having basic knowledge about common phrases used when introducing yourself (e.g., "¿Cómo estás?") goes a long way towards making connections with new acquaintances faster than without them.
Last but not least, no trip would be complete without trying some delicious local cuisine – after all, food brings people together regardless of which language they speak. From street vendors selling traditional dishes like ceviche or lomo saltado (stir fried beef) right up to high-end restaurants offering exquisite flavors like alpaca steak – there is something here for everyone's palate, so why not take advantage? Not only will sampling new foods help build confidence when ordering meals, but it could also lead down unexpected paths filled with exciting conversations. So dig in.
Learning Spanish in Cusco offers an immersive experience that allows you to understand the language while exploring a vibrant culture. Language schools in Cusco offer learners the chance to maximize their stay by providing varied opportunities for honing and perfecting their Spanish.
Find the perfect language school in Cusco for you.
Several language schools in Cusco offer quality instruction for students of all levels. Most are located in the 'centro monumental' or historic center, and others are in popular neighborhoods such as San Blas and Santa Ana.
1. Amauta Language School is one such school that offers small classes with experienced teachers with excellent English and Spanish command. They offer a variety of courses ranging from beginner to advanced level, including grammar and conversation classes as well as cultural activities like cooking lessons and visits to historical sites around Cusco.
2. Wiracocha Language School also provides excellent opportunities for learning Spanish in Cusco. The teachers are all highly qualified experts with extensive experience teaching Spanish as a foreign language. They provide personalized attention to each student in their small class sizes, allowing them to focus on individual needs while still having fun during the lessons. Moreover, they arrange diverse social events away from the classroom to enable learners to apply their recently acquired knowledge while becoming familiar with Peruvian culture and forming relationships at the same time.
3. Mundo Antiguo Language School has been providing quality education since 1994, situated at its Plaza de Armas location in downtown Cusco. The school offers total immersion experiences for learners by having them stay with local families and get an inside look into Peruvian culture through daily conversations over meals or other activities such as visiting nearby markets or participating in traditional festivals throughout the year. This type of program allows students to gain valuable language skills and build meaningful relationships with members of a Peruvian family that will last long after they bid farewell to Cusco. 
Students have given glowing reviews about these programs, citing friendly teachers, helpful staff members, and enjoyable learning environments as some of their favorite things about studying at these schools. Students have expressed delight with the level of aid they obtain from teachers and personnel, commending the caliber of teaching each school provides. Furthermore, students are happy to report that the atmosphere in class is relaxed yet focused on helping them achieve their language goals.
Many other language schools in Cusco deserve to be featured here, such as Amigos language school, Maximo Nivel language school, and Peru Spanish school. These language schools offer an excellent opportunity to learn Spanish while exploring the rich culture of Peru. Let's explore how you can take your learning experience further by taking advantage of other options available throughout Peru to learn Spanish.
Learn Spanish in Peru and find other cities where you can keep improving your Spanish.
If one of your goals while traveling is learning Spanish in Peru, then immersing yourself in the language while engaging with Peru's culture through its most iconic sites and cities is an incomparable way to accomplish that. From Lima to Arequipa to Trujillo, there are plenty of opportunities for travelers and bloggers alike to learn Spanish while exploring Peru's most fascinating destinations.
1. Lima is home to many language schools offering courses ranging from basic conversational skills to fluency. Lima has something to offer everyone, whether you're a beginner or an experienced speaker. Many classes include field trips around the city so you can practice your new-found skills with locals and better understand Peruvian culture.
2. Arequipa offers more than just stunning views – it has several excellent language schools where you can take lessons explicitly tailored for learners at any level. You will be able to improve your speaking ability and gain insight into Andean traditions through guided tours and interactive workshops held by experienced instructors who understand both cultures inside and out.
3. Trujillo provides another opportunity for those interested in learning Spanish while immersing themselves in local customs. The city boasts numerous language academies offering intensive programs designed especially for international students looking not only to master their grammar but also to gain an appreciation of regional history and culture through visits such as Huaca del Sol y la Luna (the Sun & Moon Temple).
No matter the part of Peru you select, there are plenty of possibilities to learn Spanish while relishing all this marvelous nation has to give. With its rich heritage, diverse landscapes, delicious cuisine, friendly people, and all that sunshine -there is no shortage of reasons to consider studying Spanish down south—Buen viaje.
Studying Spanish in Peru can be a highly profitable venture, and engaging in cultural activities may provide even more insight into the language. Having a grasp of Spanish while in Peru can enable you to gain an even richer appreciation for the culture and beauty of Cusco.
Other fun activities to learn and improve your Spanish in Cusco.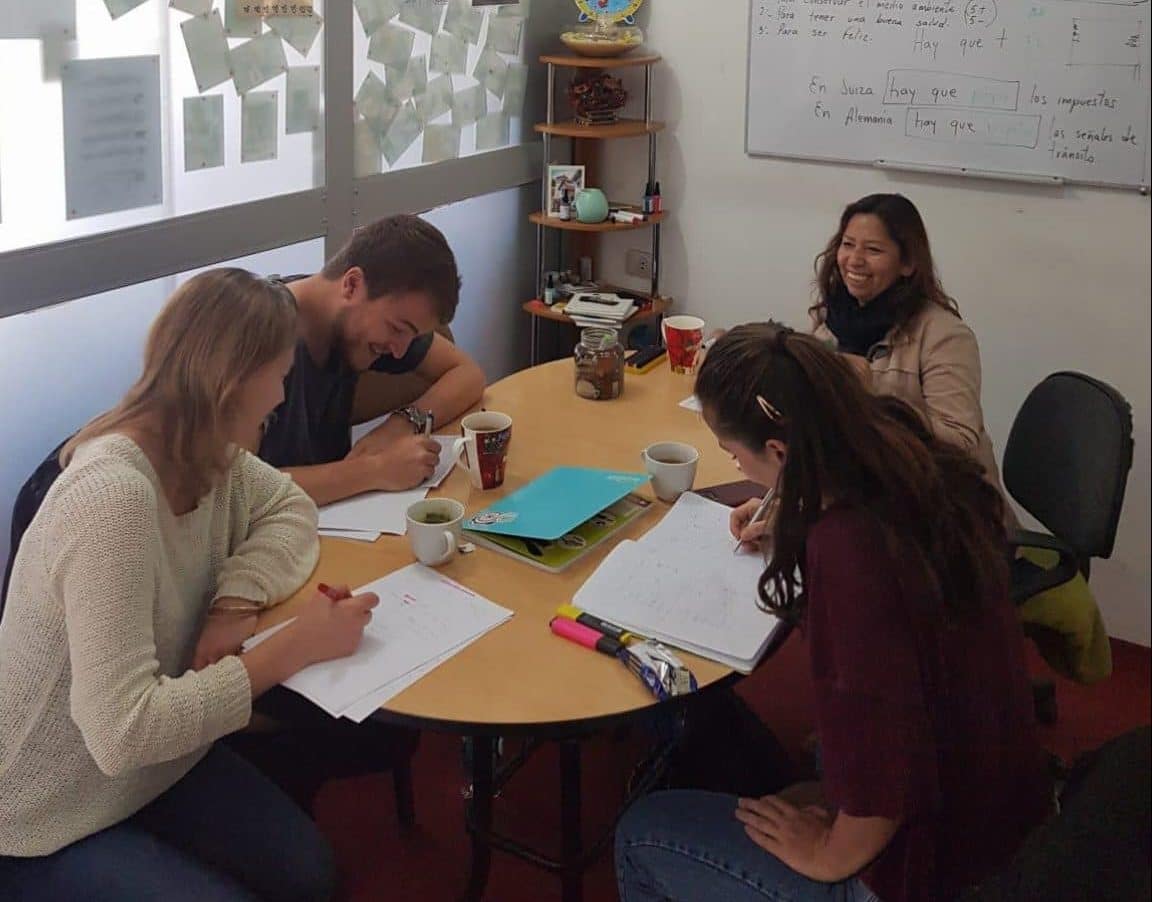 Participating in Cultural Activities
Engaging in cultural activities is essential for mastering a new language, as it enables learners to gain an insightful perspective of the culture and refine their language skills. Engaging in cultural activities can enhance students' comprehension of the culture and bolster their language proficiency. All the language schools in Cusco offer many different cultural activities for students to participate in.
Cooking classes are popular among those who want to learn more about Peruvian cuisine and try traditional dishes like ceviche or lomo saltado. Students can join cooking classes at San Blas Spanish School, which is located near Plaza de Armas. The school also offers dance classes where you can learn salsa or bachata with professional instructors. Additionally, music classes are available that teach traditional instruments such as the charango or quena flute.
Exploring local markets and visiting historical sites is another way to get an authentic experience while studying abroad in Cusco. Markets like San Pedro allow visitors to buy handmade goods from local artisans and sample delicious street food such as empanadas and anticuchos (grilled beef heart). Venturing to the renowned Machu Picchu – a South American landmark – offers an unforgettable, remarkable journey that will be treasured for eternity.
Exploring cultural activities is an excellent method to gain insight into Cusco's distinctive culture and customs. 
Another way to push your limits to proficiency is volunteering in one of the many non-profit organizations in Cusco performing social help projects. 
Visiting Historical Sites
Cusco is a magnificent city that offers an ideal spot for learning many history, archeology, anthropology, biology, and environmental topics. With its stunning architecture, historical sites, cultural activities, rich wildlife, and delicious cuisine, Cusco has something for everyone. Visiting the city's historical sites is an excellent way to better understand Cusco and its culture. Taking one of the many free walking city tours in Spanish is another excellent way to polish your Spanish skills while getting to know the history of the most impressive sites of Cusco.
Visiting Machu Picchu, a renowned South American landmark, is an experience to be noticed when in Cusco. The ancient Incan citadel offers spectacular views from atop its terraces and plenty of exploration opportunities. Guided tours are available to provide insight into the significance of this historic site.
The Sacred Valley is another must-see attraction when visiting Cusco. The Sacred Valley, formerly a bustling hub of Incan trade and commerce, still captivates visitors with its vibrant markets, quaint villages, archaeological sites, and stunning landscapes. Participating in language immersion programs or guided tours here will give you an even deeper understanding of Peruvian culture and history.
Plaza de Armas is located right at the heart of downtown Cusco. Locals often gather to socialize or shop at traditional markets selling handmade goods like jewelry or textiles from local artisans. Exploring this area gives visitors a glimpse into everyday life in Peru while providing great opportunities to practice their Spanish skills by talking with locals who are always eager to share stories about their beloved city with curious tourists.
A trip to Cusco would only be complete with trying some authentic Peruvian dishes such as ceviche or 'lomo saltado', which are sure to tantalize your taste buds. Learning how these dishes are prepared can be just as fun, too – why not try taking a cooking class while you're there? It's also a great way to make new friends since everyone loves food.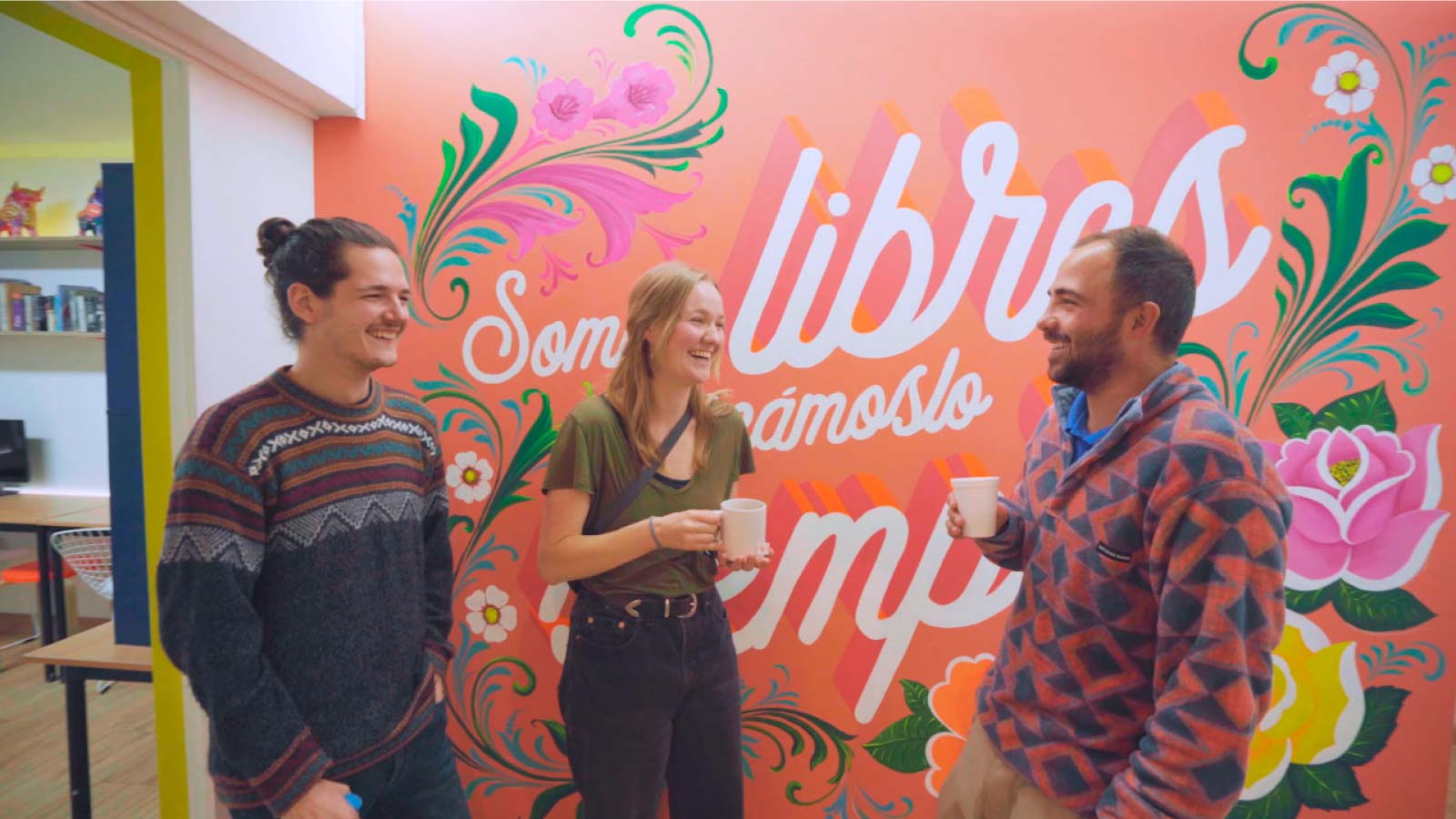 Making New Friends
Socializing with other language learners and locals is a great way to expand your Spanish language skills in Cusco. Social gatherings and events arranged by language schools are a great way to meet other learners from various countries and locals. San Blas Spanish School offers weekly salsa classes, while Amauta Spanish School hosts movie nights and game nights monthly. Participating in these activities allows you to practice speaking with native speakers in a fun and relaxed environment.
You can also use the city's many public spaces, like Plaza de Armas or San Blas Square to meet people. Whether it's playing guitar or just chatting with locals, these spots provide ample opportunities for making connections with Peruvians who share your interests. If you're feeling adventurous, try attending local festivals or joining one of the many volunteer organizations around town—it's an excellent way to get involved in the community and make some new friends.
Another great way to meet people is by staying with a Peruvian family during your stay in Cusco. Living with a local Peruvian family allows you to immerse yourself in the culture and converse daily with native speakers, potentially even learning some of their popular slang. Plus, if any issues arise while studying abroad (like getting lost in Machu Picchu), having someone nearby who knows their way around can be very helpful.
Making new friends is essential for anyone wanting to learn Spanish while exploring the beautiful city of Cusco. So remember: at language school events or out on the streets talking with locals – get out there and start connecting today.
Local Cuisine
Exploring local cuisine is a great way to improve your language skills and cultural understanding while visiting Cusco. Eating the food of the region you visit gives insight into people's lives, customs, and traditions. Traditional Peruvian fares such as ceviche, lomo saltado (stir-fried beef), alpaca steaks, chicharrones (fried pork rinds) and rocoto relleno (stuffed peppers) can be found in many of Cusco's restaurants.
Food tours offer an opportunity to explore different neighborhoods and try various foods. The Plaza de Armas area has several restaurants with outdoor seating where you can enjoy a meal surrounded by beautiful colonial architecture.
Traditional dishes often have cultural significance for Peruvians. Aji de gallina is a creamy chicken dish served with boiled potatoes or rice; it was popular among the Incas because it could be prepared quickly during battles or other events. Anticuchos are grilled skewers made from beef hearts marinated in vinegar, garlic, and spices; they were traditionally sold by street vendors who would yell "Anticucho." to announce their presence in the streets of Cusco. Pachamanca is another traditional dish consisting of vegetables cooked over hot stones buried under the earth – this was done out of necessity since no ovens were available then. Still, now it has become part of Peru's culinary heritage.
Visiting family homes is also a great way to learn about Peruvian culture through its food – families usually cook together on Sundays using recipes passed down through generations so visitors can get an authentic taste of what life is like for locals living in Peru today. Enjoying meals with new friends will give you an even better understanding as conversations flow around topics ranging from politics to sports. At the same time, everyone shares stories about their lives back home or adventures abroad, all accompanied by delicious plates full of flavor.
Local cuisine in Cusco offers a unique and delicious experience that will delight any traveler. With this knowledge, it's time to explore the conclusion of our journey into learning Spanish in Cusco.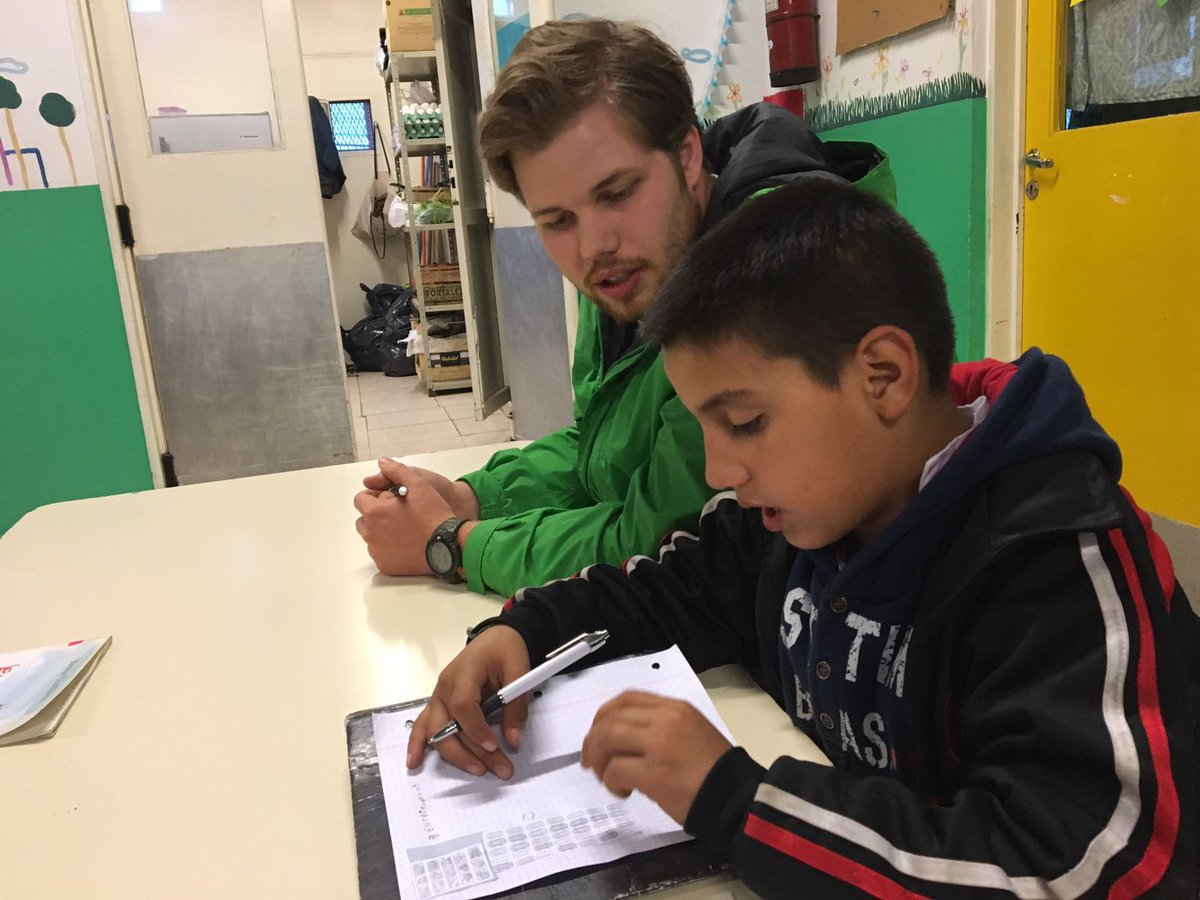 Conclusion
In conclusion, learning Spanish in Cusco is an incredible experience for travelers and cultural enthusiasts. It's a great way to explore the city's rich history and culture while connecting with locals. Language schools like Amauta Spanish School or San Blas Spanish School offer courses designed to help you learn the language quickly and effectively.
Gaining insight into Peru's distinct culture can be achieved by engaging in activities such as sightseeing at significant sites, tasting local delicacies, befriending new people, and participating in cultural events. Learning Spanish can open many doors for those who want to travel further throughout Latin America and South America. With the right tools, motivation, and commitment, anyone can speak this beautiful language proficiently.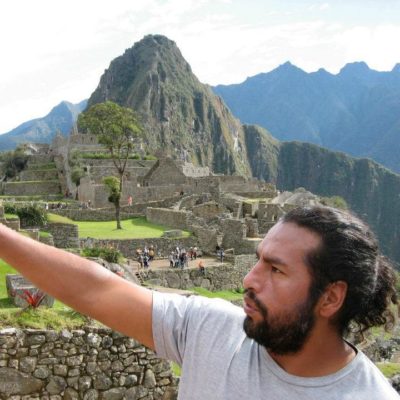 Miguel is a professional tour guide from Cusco, Peru, with almost 20 years of experience leading tours and a deep knowledge of Peru's cultural and ecological diversity. He is also an advocate of ecotourism and cultural sensitivity and has lectured on these topics in the US and Europe. He co-founded Evolution Treks Peru, a worker-owned travel company based in Cusco.